Suppose you have a weight record of children and it looks like below: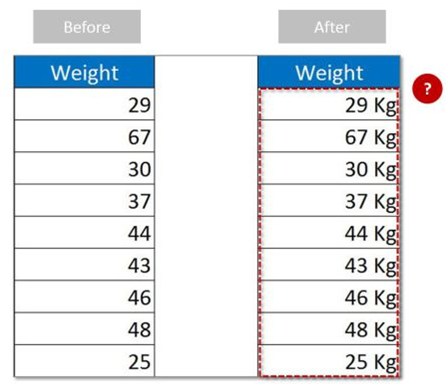 You want to change the column as the 'After section'. You can add another column and write "Kg", and then concatenate these fields. But again the same problem will be there and you not be able to calculate. So how will you format cells in excel such that it looks like "kg" is there and you are also able to get the sum of the total age?
Here is what you need to do.
1. First select the cells you want to get formatted. Or you can choose the entire column and then press ctrl +1 to get the format cell dialog box.
2. From the category, tab chooses number and then click on custom.
3. In the type box please type 0" Kg".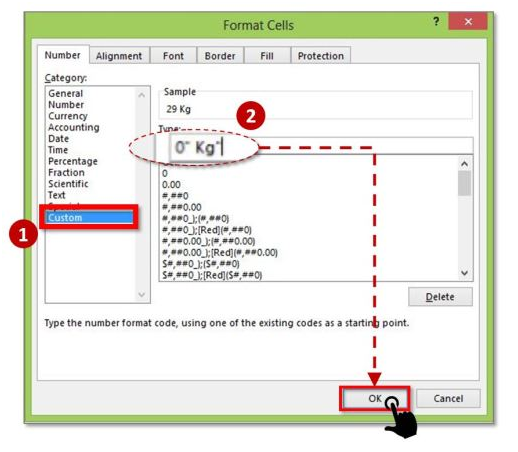 "Kg" suffix is now added to your chosen cells. Now if you want a sum of these cells, you write the formula and the result will be also formatted as "Kg" (if you format the entire column).
Recommended course to learn MS Office tools like Advanced Excel, Charts, PowerPoint Ninja, VBA Macros and Word for Finance Professionals.
Click here: /coaching/584-ms-office-bundle.asp
Tags
Students