We are all aware of MS EXCEL, is a spreadsheet programme developed by Microsoft in 1985, with the sole purpose of helping businesses compile all their financial data, yearly credit, and yearly debit sheets.
In the mid-1900s market, analysts would spend a long time manually on various tools executing complex calculations. Excel now allows you to execute complicated modelling in minutes. It is vital to the financial sector as a whole. Because Excel has the potential to increase the efficiency and dependability of so many business operations, it is well worth the time and effort to become adept in its use.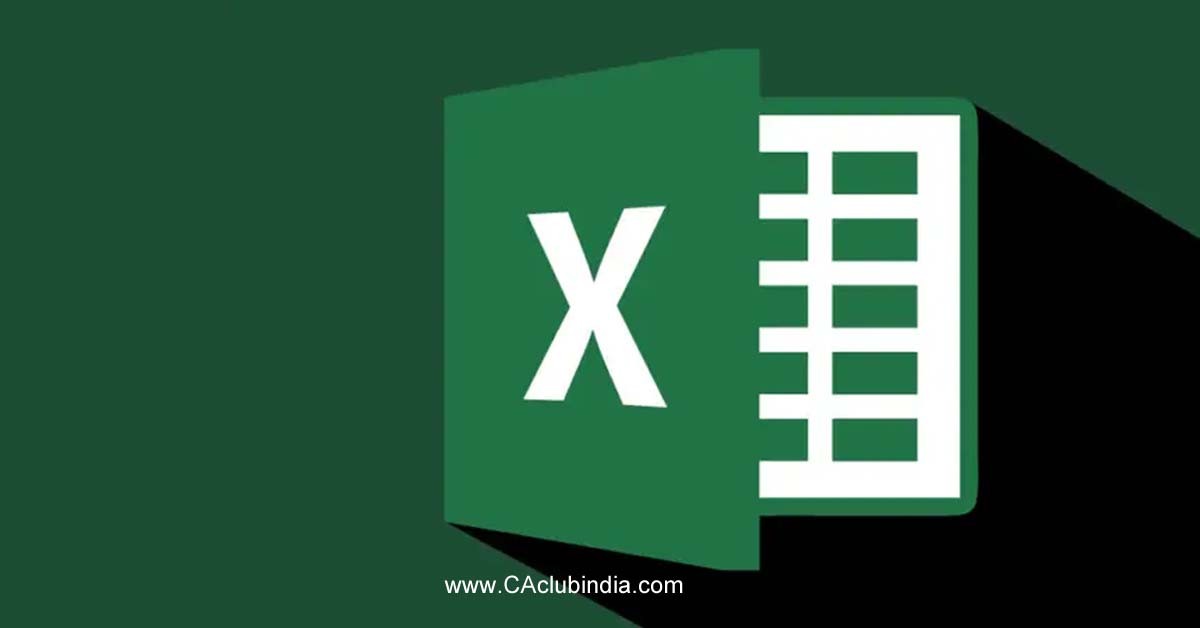 One of the most crucial duties for a CA is accurate data comparisons and analysis, and MS Excel includes various inquisitive tools for precise data evaluation and interpretation. Comprehensive filtering and refining techniques allow one to sort through huge volumes of data to make it easier to find the content one seeks. Filtering also helps to save time and effort by removing undesirable or repeating data.
Excel is a fantastic tool for analysing financial data. Financial specialists evaluate an incalculable amount of financial data every day. Investors can use this information to strengthen their investment portfolios and gain a better understanding of the financial market.
While almost anyone can open Excel and begin filling up tables, getting the most out of its features requires a significant amount of expertise.
Users who are unfamiliar with Excel may find entering computations and accessing other features tedious unless they gain a firm grasp of the language, at the end of the day people must understand that Excel has the potential to increase the productivity and dependability of so many business operations, it is well worth the time and effort to become adept in its use.
Yes, it can be intimidating because it has 500+ capabilities but with a little practice and a few shortcuts, you can go far beyond simple spreadsheets to true Excel competency hence adding on greatly to their work and further making things easier for them
Most office workers these days require a decent grasp of Excel, and higher Excel skills can lead to advancement and leadership opportunities. Excel is a strong tool, but it can't do everything by itself.
ONLINE EXCEL COURSE - EXCEL MASTERY PROGRAM BY CACLUBINDIA
Do you want to learn to make your work stand out? Then CAclubindia's Excel Mastery Program is the right fit for you. The unique course structure combined with CA Rishabh Pugalia's education, job experience, training experience, and passion will make this course a journey worth taking.
In this Mastery Program, you will learn those topics and methods which others don't teach. These include:
Use of complex Lookup Formulas such as OFFSET, INDIRECT in a simplified fashion with multiple application
Hidden Tricks & Settings – Compare 2 Excel files, Split Text to Rows, Unpivot Columns
Projects for Finance, and Sales
Use of Cell Referencing ($) in formulas
Fill intermittent black cells using Go To special
The common mistake of Vlookup users
Using SUMIFS to find the sum of values between two dates
A hidden trick of COUNTIFS to do VLOOKUP for duplicate values
A hidden trick of Consolidation using SUM for multiple sheets
Fuzzy Lookup can do what VLOOKUP can't
Hide a sheet so that no one can unhide easily?
Why does a Date in Excel look like a random number?
Rectify dates format using Text to Columns
TRIM formula to remove excess spaces in a sentence
Use SUMIFS & COUNTIFS with 3 criteria
Basics of Macro etc.
So, what are you waiting for? Take the road towards EXCELlence with CAclubindia now!
Click here to view / enroll the course
"Loved reading this piece by
Sazal Sharma
?
Join CAclubindia's network for Daily Articles, News Updates, Forum Threads, Judgments, Courses for CA/CS/CMA, Professional Courses and MUCH MORE!"
Tags
professional resource