Hey, do you blame?
People have an odd tendency to project their not-so-happy-selves. Often, I ask my clients or colleagues or nearby shopkeepers, 'Aur sab thik hai na?'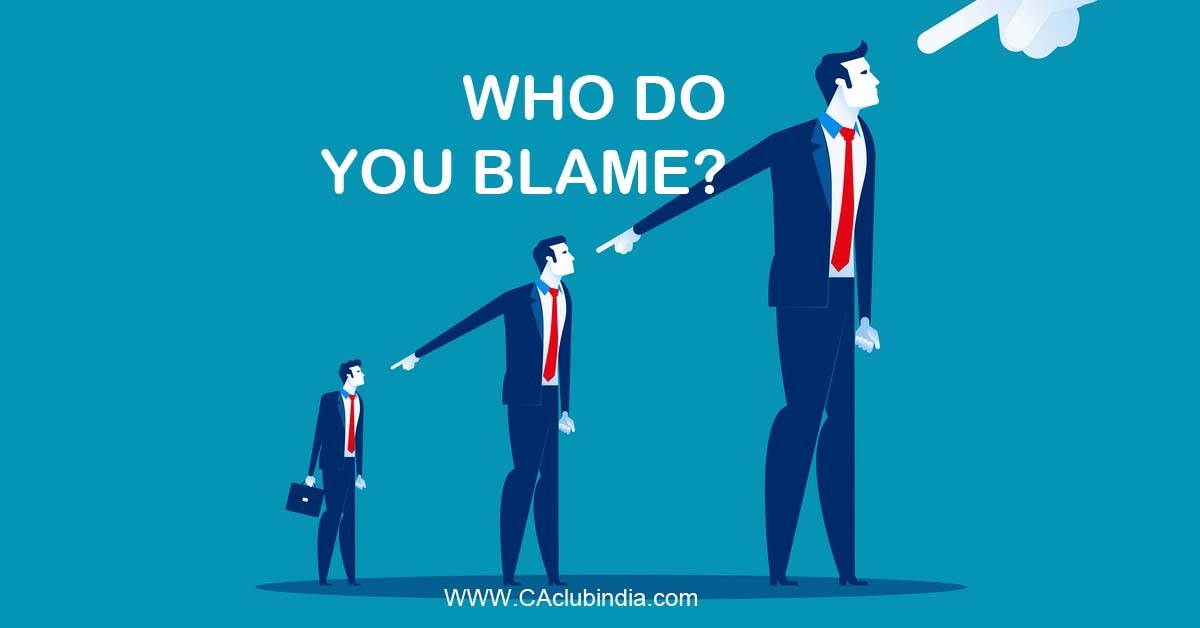 'Yeah, everything's good…' they would reply in a half-hearted voice that hints that nothing is good. And would say the classic, clichéd comments: 'Market thoda down hai. Govt kuch nahin kar raha hai...thinking something else to do…'
Okay, I get it that life is not a bed of roses and we have our own share of thorns. But what good would it do to dwell on pessimistically and play a blame game? In fact, curiously enough, the above clichéd replies are not even spoken consciously. It's a repetitive pattern. We have been conditioned (by our well-intentioned elders, peers or friends or society) to think that suffering is imperative for a good life. We all have heard these dialogues in our childhood: Jindagi itni asaan nahi hoti / kuch pane ke liye kuch khona parta hai/ jyada sapne mat dekho, practical bano….
Indeed, no one's to blame for these dialogues, for the well-intentioned person speaking them (peers or parents or teachers) has also been conditioned in the same manner in his or her own childhood.
On the other day, a new client came to me and said: 'Government is doing nothing. I went to ten banks for procuring housing loan and they- the money mongers- denied!'
'Have you filed your income tax returns? It is the basic requirement for applying for any loan.' I said casually. The client shook his head, 'Not for the last five years.' When I asked why, he said with a guilty grin, 'Arey time hi nai mila. I wasn't so much concerned then…' Now, you see the pattern. It is a national habit to blame the government no matter what!
Next time, if someone asks you about your life or occupation, make sure to respond consciously. Project yourself genuinely and happily so that the listener too gets good vibes. You don't have to pretend. Things might not be going your way, but there are many things definitely going your way!
Tags
students