Articleship is a crucial period in every CA student's life. Anyone who has enrolled into this professional course, not only gets an opportunity to learn about various things, but also gets the taste of various areas in which CAs work and also get to decide in which direction they would like to build their career once qualified. Given the practical exposure during articleship, it helps in answering papers in a conceptual way.
Taxation
Being a CA, one is constantly surrounded by tax related queries. People always want to know how to save their taxes.Not just that, CA final exam also has two mandatory papers and one elective paper based on tax. In order to guide the taxpayers in the right direction and to clear CA exams, during the period of articleship, one has to master the subject.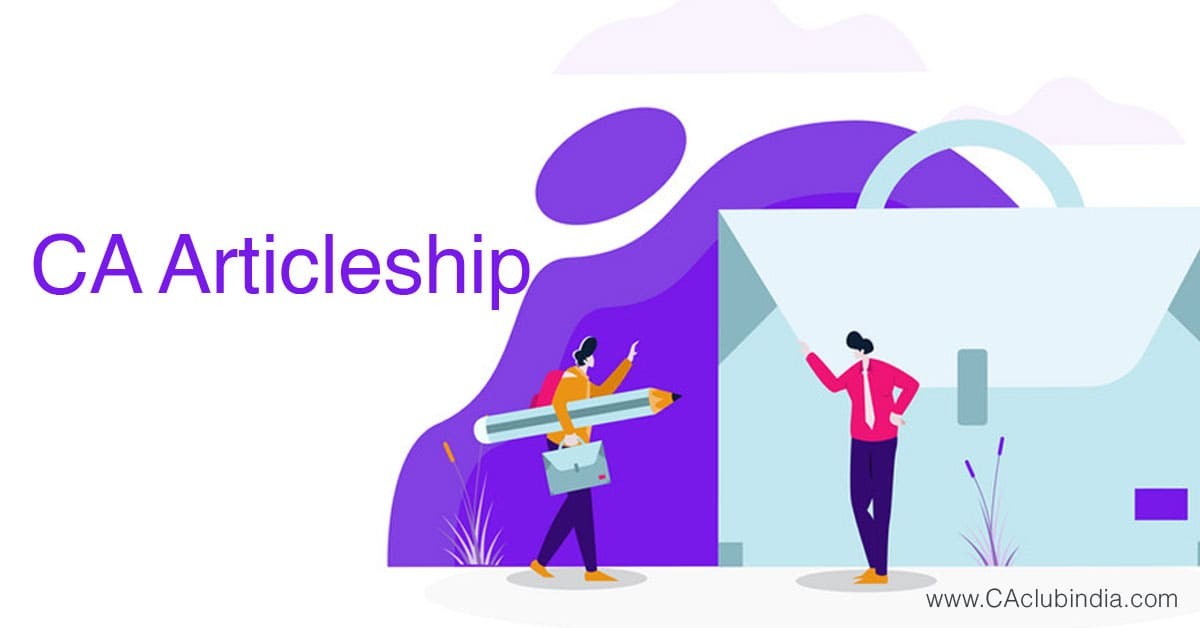 Audit
Audit is another area in which most of the CAs practice. From documentation to expressing an opinion on financial statements, audit involves all. Try to incorporate what you study in the real time. It will help you in understanding the subject conceptually better.
Accounting and Accounting Softwares
Learning Accounting and Accounting Softwares go hand in hand. In order to know how the softwares like tally, SAP, Quickbooks operate one has to know about accounts. Almost every company maintains their accounts through the software. Therefore, it is very important to keep the basics strong by learning accounting and also the accounting software.
Articleship period is where you get the dose of professional life. Over the period of three years, one has to learn everything from dressing skills to communicating skills. There will be many occasions where you will be having face-to-face communication, telephonic communication or even communication through visual means with the clients and officers alike. Make the most of the opportunity.
Dealing with the Governmental Officials
Articleship period is not complete without dealing with the officials. During the frequent run around these offices you will learn how the system works and also how to deal with the various situations in a better way.
Balancing Work Life
Work Life balance is the most important thing whether it's during articleship or later in professional life. As a student, one has to juggle not just between office and personal life but also studies. To have a work-life balance, time management is the key and articleship teaches it the best.
Tags :
students
ca students