According to the 2017 World Economic Forum's Global Gender Gap Report, "Female talent remains one of the most underutilized business resources." It is especially evident in the finance sector. The constitution of women in the financial industry is very small. That also impacts the way female clients use and benefit from financial services.
The toughest and the most common challenge that women face while opting for a job in finance is how male dominant this industry is. The Bharat Microfinance Report 2017 by Sa-Dhan reveals that the total microfinance workforce in 2017 stood at 89,785 workers. Women comprised only 12% of the total workforce and 11% of the total field staff.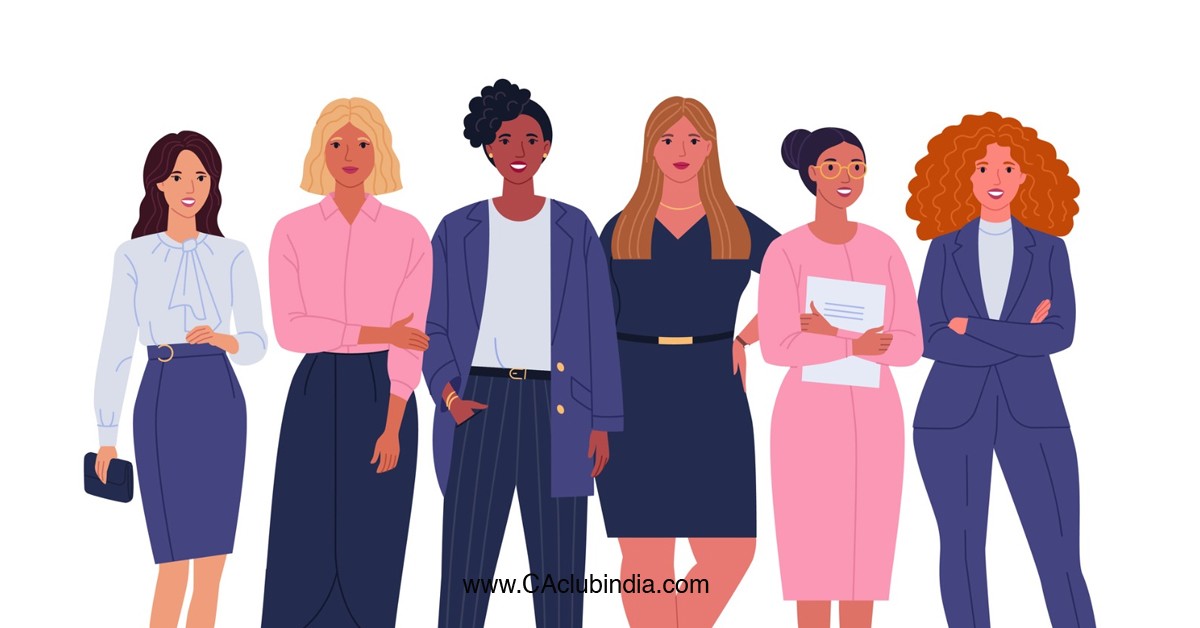 These are the few barriers that women face while entering to work in finance industry
There is very little awareness about jobs for women in the financial sector. Only a few counselling centres and academic institutions provide information to women about these jobs. The case is worse in rural areas.
Due to more men in this sector, women feel that they do not have the skills required to make a career in this field.
Constraints that families and society put on women concerning mobility and security present further restrictions, as does the hesitation of seeing no female peers among existing staff.
The male culture in the sector becomes the most rigid barrier to break. The bonding events at offices usually involve going out for drinks, late after office hours, meeting at colleagues houses, etc. These bonding events tend to exclude women.
Most of the time, managers are reluctant to hire women. When asked why there were almost no female staff in his bank, a bank manager emphasized: "daudnewala sales officer chahiye" (we need sales officers capable of running).
A study by McKinsey & Company in 2018 says that, though the percentage of men and women entering the field is roughly equal, men typically rise to the top faster than women do. For example, among senior roles in venture capital (VC) firms, only 4.9% of the partners are female. In the case of private equity (PE), women hold fewer than 10% of senior roles.
The study also cites a few reasons which make it difficult for women to rise to the top in this industry. First is the lack of role models. We have role models like Indira Nooyi, Chanda Kochhar, and Shikha Sharma but there is still a dearth of female role models in the finance sector. Rural women do not even have access to stories of women who have made it to the top.
Without more women paving the way, those entering the field may find the path more challenging to navigate or may not even know there is one. Due to this gender disparity in the field, some women have also voiced concern about work-life balance, while others simply cite the lack of manager support.
Karen Penny, Vice President of UK Payments Products at Western Union shared what her the biggest challenge that she faces in the industry, "The main thing that I've found challenging, however, has been the ability to put myself forward. Women, in general, tend to strive to achieve perfection a little bit more than men do, which results in insecurities and fear that we don't know enough yet because we don't feel like we've fully perfected our current role." She also provided a practical solution for this fallacy of perfection, "Having the right drive, determination to succeed and the confidence to put yourself forward is what matters more. One of the main hurdles for me has been the fact that I've been too scared to say "Yes, I can do that" when there's been a specific question about a part of the role which I thought a man would be more suited for."
Women have a tendency to focus on things that they are not sure whether they can do rather than the things that they are qualified enough for and are confident in. Male members in the financial sector do not face this fear or confusion which portrays them as more confident and thus gets them hired more than women.
What we need to bring in more awareness about this is more conversation about the topic. Discussions around the fears and challenges that women face while entering the financial workforce, or for that matter, any workforce are important to bring change. Instead of assuming reasons of why there is a lack of women in the financial workspace, we need to pass the mic and ask women what makes their journey difficult. And then, work to break those barriers. There are women who made it big in the field, women who are happy with their jobs, women who got job in a financial sector easily, but the numbers are still concerning. Things are starting to change. Men may still be dominating this sector, but as more women learn about the opportunities available in business and finance, find mentors to help guide them, and break down other barriers, expect to see that gender gap start to close.
"Loved reading this piece by
Muskan Mudgil
?
Join CAclubindia's network for Daily Articles, News Updates, Forum Threads, Judgments, Courses for CA/CS/CMA, Professional Courses and MUCH MORE!"
Tags
career