Irrespective of how much safety mechanisms you have adopted at your workplace, sometimes accidents become inevitable.
Unlike the early part of the 20th century, workers had little recourse in case of any workplace accident. Working with large machinery and equipments created such an atmosphere which was riddled with lots of health risks. As a result, a rising number of workers found themselves with injuries that did not only prove expensive to them with respect to healthcare but also affected their earning capacity. Also, civil lawsuits were the only option for workers to seek compensation from their employer with regard to any job-related accidents. However, these civil lawsuits and corresponding lawsuits proved costly for both employees and employers as they affected their turnover.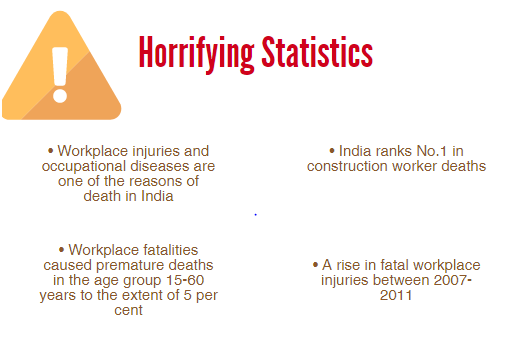 In response to the growing issue, various laws were framed to grant workers access to financial benefits and Workmen's Compensation Act is one such initiative. It offers wage replenishment and other medical benefits to employees who are injured during employment in exchange for compulsory relinquishment of the employee's right to sue the employer.
The purpose of the enactment of Workmen's Compensation Act can be understood as follows:
A large number of young people are employed in manufacturing units, factories and other menial jobs in India
It is the prime responsibility of the employer to provide safe and secure atmosphere to their employees
In case of death or injury of a worker due to hazards related to occupation, his/her family is not in a condition to sue the employer
The employer and worker may not reach to the consensus when it comes to compensation
Injured employees or their family get the timely monetary compensation
In any case, an employee liability can't be unlimited, thus, this limits the liability
Thus, the Act plays an imperative role by bridging the gap between an employer and employee for resolution of employment-related disputes.
What is covered under worker's compensation?
As per the Workmen's Compensation Act, 1923, the following events are covered:
Death- In case of unfortunate demise of a worker, the family is entitled to get a compensation. Usually, the workmen's compensation paid in case of death is half the worker's monthly wage multiplied by a factor based on the future earnings as per the age of the injured worker.
Permanent Total Disability- In case the worker is unable to perform any of its previous job duties due to an on-job injury, he/she gets 60% of their monthly wage multiplied by a factor based on the future earnings of an employee. The compensation amount can be bigger on the basis of the age of the injured.
Permanent Partial Disability- If due to an injury, it becomes difficult for an employee to perform his/her previous job role at the same capacity for the rest of their career, he/she will be entitled to get permanent partial disability compensation. The compensation will depend on the nature of the injury and an employee's loss of earning power as stated in the given schedule of a WCA. However, in case the worker's injury is not included in the schedule, the extent of injury is decided on the basis of the medical test and thus, the compensation is paid accordingly.
Temporary Disability- If injuries cause disability for a temporary period, an injured worker will get 25% of their salary for two weeks as a compensation. However, a worker claiming temporary disability benefit leave should undergo for a regular medical test.
Further, worker's compensation policy is not just limited to incidental expenses only. There are other problems and ailments, for example, asthma, chronic back problem, etc.; which are developed during employment by doing the same kind of activity, for example, asthma, chronic back problem, etc.
Remember, an employee can't sue the employer if he/she is collecting benefits under worker's compensation act.
Is there any way to protect the employer's liability?
Yes, workmen compensation insurance policy is a sure shot way by which an employer can protect its legal liability and offer coverage to its employees at the same time. As an employee, if you would have to pay the expenses from your pocket, it would be very expensive. But thanks to workmen compensation insurance policy, you don't need to incur financial expenses as the same will be taken care by the insurance company. Further, workers' compensation insurance also provides piece of mind to employees knowing that they all will be covered in case of any unfortunate situation.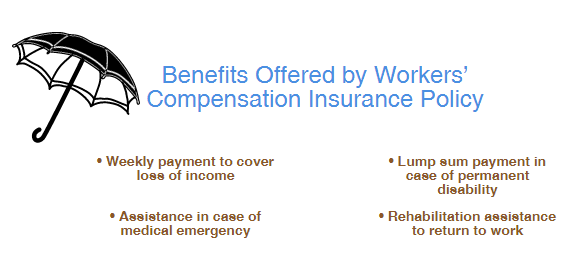 With the help of a worker's compensation insurance policy, the employer can demonstrate its ability to satisfy the obligations as stated under the worker's compensation statutes.
Indeed, as an employer, it is your prime responsibility to offer a safe and conducive working atmosphere to your employees. A workman's insurance policy extends help to companies by backing them in case of any legal liability.
Tags
Others