I still remember the day when I was fascinated by these two letters 'CA'. I was in 9th Class when two of my friends were discussing about what career options they are going to choose and I heard one of them saying - 'Mere Paapa Keh Rahe The ki Future Mein CA ki Bahot Demand Rehne Wali Hai..Bahot Reputed Course Hai and Jo CA Ban Jate Hai Unhe Bahot Repsect Milti hai!! '
I just felt so attracted to this sentence and the same day I decided that now I want that respect and I want those two letters CA.
I have always been an average student in my whole school life but somehow I managed to score good marks in my 10th grade and became a merit student. It helped me in building self-confidence and it made me think that I am capable of choosing a tough course also.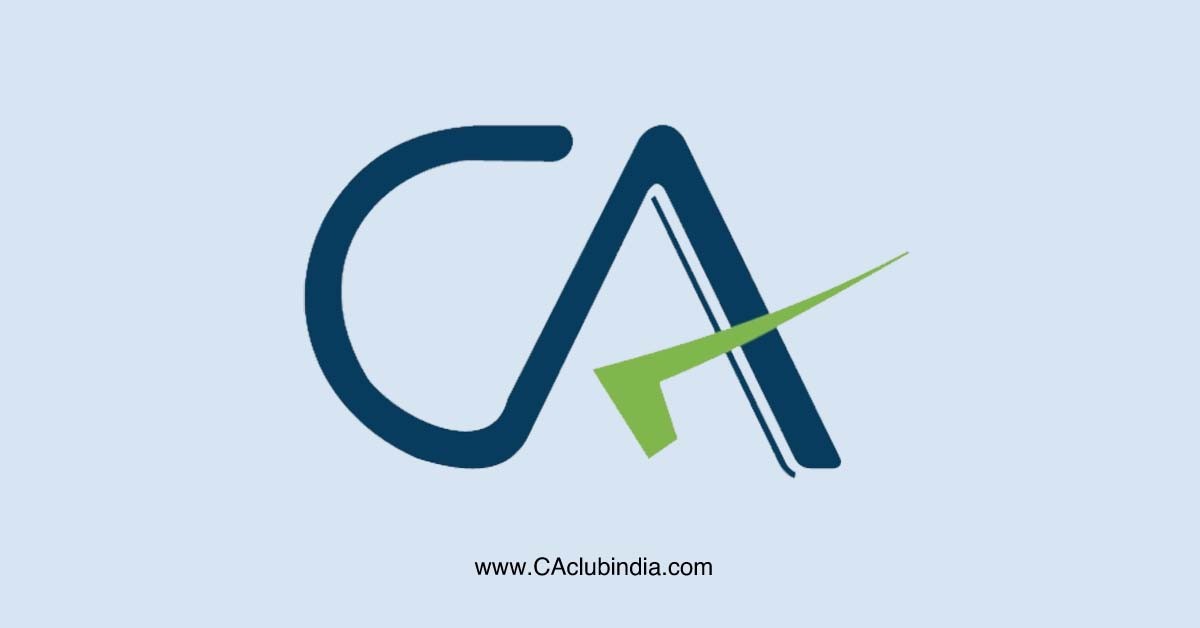 Entry is always easy
Time passed, I completed my coaching for CPT and cleared it in first go.
Then came IPCC.
There was a lot of confusion regarding whether I should opt for a single group or both groups. But my instinct told me that I may not be able to cope-up with the syllabus of both the groups, although a majority of my friends took a chance and opted for both groups as there is set off benefit when both groups are cleared.
I chose one group at a time and I managed to clear my First Group of IPCC in my first attempt.
My family was so much happy with my success and they started feeling and saying - 'ki ab toh ye ban hi jayegi CA'. I felt good when they showed confidence in me but somehow I started feeling scared of failures because I saw my close friends who had failed.
Learning phase - Articleship
Then came the best part of this CA course which is ARTICLESHIP. I did my articleship from a Mid-Size firm in Nagpur. I learned a lot of things in this duration. Right from implementing what we studied in books in the practical world To how to deal with clients To how to make wonderful colleagues in office To how to deal with your principal when he does not allow you leaves! It used to be a hectic schedule sometimes. Managing morning-evening classes along with whole day office. But still, a good office environment and great friends made tough times easier.
First Time Failure Strikes Hard!
My IPCC Group II was due. I studied for it and failed. IPCC Group II was the first failure I faced in my entire life. I got to know what actually failure tastes like. It was heartbreaking every time I saw my result as 'FAIL'.
The major issue of not clearing my IPCC Group II was that I was unable to find and understand my mistakes. Every time I failed, I always failed due to the aggregate. The score used to be 144,147,148 (out of 150). It made my life hell. Because of this, I couldn't focus 100% on my CA Final Classes also. I started feeling - abhi IPCC hi nahi nikal raha, Final kaise nikelga mujhse?'
Although, never felt like leaving CA because somewhere I knew that I will clear maybe sooner or later. I changed my techniques of studies, focused on the practical part more and finally cleared IPCC Group II. Everyone at home, office, friend circle was so happy because everyone saw me struggling hard to clear it.
The most difficult phase
Finally and Officially I was in CA Final.
It was my first attempt but I knew I won't be able to clear it because I couldn't complete all my classes. So, the result as expected was FAIL.
It took some attempts to understand how things are to be studied, the right technique to study, the importance of revisions and practice, etc.
The worst breakdown happened in May 2019. I studied for hours for so many months. I tried to complete my entire syllabus and gave both groups. I was so sure that I would clear exams because I knew the amount of hardwork I had put into my preparation.
But who knew that all my hardwork would go in vain due to the faulty checking system of ICAI. Results were announced in August 2019 and at my utmost surprise, I failed! I was in shock for some days as I was not ready to accept my failure this time. Still some how I managed to call for my certified copies. And when I received copies all I saw was there were so many checking errors like not allotting marks even when answers matched with suggested answers, allotting very less marks without any reason, etc. Infact, total marks in answer sheets differed to those on mark sheets. It was during this time only when many Chartered Accountants protested against ICAI regarding the same issue.
It was the worst phase of my life till now. I had failed multiple times before this but I knew that it was due to my mistake. But accepting this failure which occurred because of the system's mistake was heartbreaking. I had totally lost trust in me, in ICAI, in everything around me.
It was already October and I did not prepare for my November exams. I did not want to attempt also this time. I had no clue what should I do now. Just because some close friends said that I should just give it a try, I just sat for the exam. I knew I had hardly prepared for it. Failure from November exams was very much expected.
Making a U-Turn
I made my mind this time that I am going to look for an alternative course now. I don't want to give any more exams. I actually left CA this time. I surfed for so many courses, checked in for certifications and what not. But somewhere deep down I was feeling like I am losing a very important part of my body. I gave so many years to this and now when I have made a decision of leaving it I was unhappy.
Suddenly, one day morning I got up and realized that I cannot leave this course so easily. It was my dream and dreams should never be given up. I realized that if you truly want that thing, you just cannot get off your mind from it, despite of so many challenges.
So, this time I did not ask anyone about whether I should give an attempt or not, I just decided! I made a plan, started preparing for it AGAIN!
Unfortunately, due to Covid, May 2020 exams were postponed to November 2020. But I had prepared enough till the till postponement notification was out. So, during November preparations, I maintained calm and revised whatever I studied earlier.
THE DAY!
It was 1st Feb 2021, I got to know how it feels when your dream comes true! I saw PASS in my marksheet. I ran to my father, hugged him tight and cried a lot. And I said the five most magical words to him - PAAPA, MAIN CA BAN GAYI! He too cried along with me.
That day I realized, when you see your parents smiling because of you, you forget all the bad things that happened with you in the past. You forgive all the failures that occurred to you, whether due to your mistake or anyone else's. Because it's all worth it!
People now don't ask me my number of attempts but in fact, say that they are proud of me. Those people who advised me to leave this course now look at me with respect. With these two letters 'CA', I achieved my purpose of joining this course which is RESPECT.
All I can say, it's a roller coaster ride. So many moments of HAPPINESS, SADNESS, FAILURES, SUCCESS, FRIENDSHIP, LEARNING, DEPRESSION, SLEEPLESS NIGHTS, FIGHTING WITH THE WORLD, FIGHTING WITH YOURSELF, DREAMING, EXPECTATIONS, ETC.
Someone said it so right - 'Whenever you feel like quitting, just think of the reason why did you begin with it'.
If you truly loved it, you will never be able to leave. Trust me, for me it was harder to leave than to complete! Maybe, that's why I completed it!!
Tags :
students
ca students