Let's take an example, you have a long set of dates in cells like below.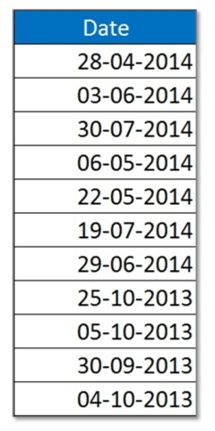 And you want to change the date format as a dd-mm-yyyy format. So that it can show the date format like 2-Apr-2014, which is easy to read. Normally what we do is,
Select the entire range of cells
Right click and then click on Format cell in excel
But there is a shortcut key for this. Simply press ctrl +1 to format cells in excel.
1. So after selecting the range just press ctrl+ 1.
2. Then select date category and then choose your Date format from the selection pane at the right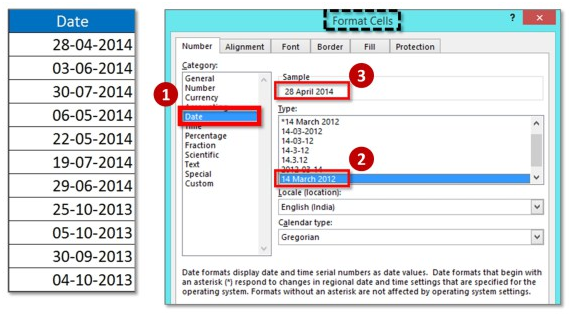 Now you have your date as per your required date format. Besides this, there is also another trick if you want to show your date as dd-mmm-yyyy format. Select your range and then press Ctrl+ Shift + 3.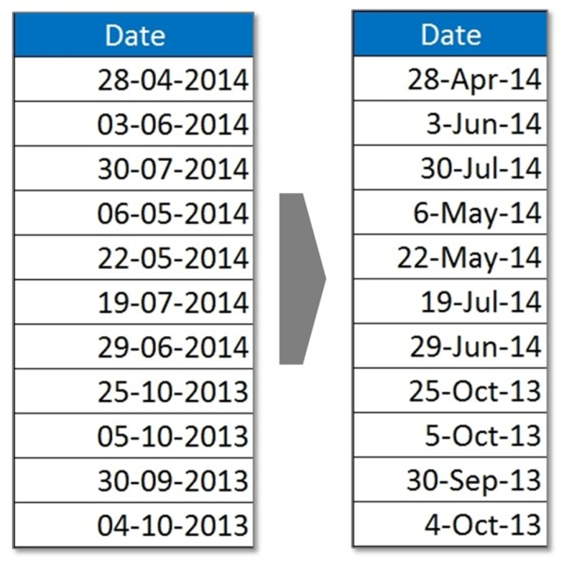 Now your date is properly formatted with one shortcut key. Remember, the shortcut key is Ctrl + Shift + 3 to format a date as a dd-mmm-yyyy format.
Recommended course to learn MS Office tools like Advanced Excel, Charts, PowerPoint Ninja, VBA Macros and Word for Finance Professionals.
Click here: /coaching/584-ms-office-bundle.asp

Canonical link: http://blog.yodalearning.com/2015/06/26/5-powerful-tricks-to-format-cells-in-excel/
Tags
Students