What is a Trademark?
Trademark sometimes also generalised as trade mark or trade-mark.
Comes under the branch of Intellectual Property, which is combination of Sign, design or expression or anything whatever will give an identification of products or services should be different from others.
Well, we should think once why we need trademarks, just to give an identification of our products or services, so sometimes also known as service marks.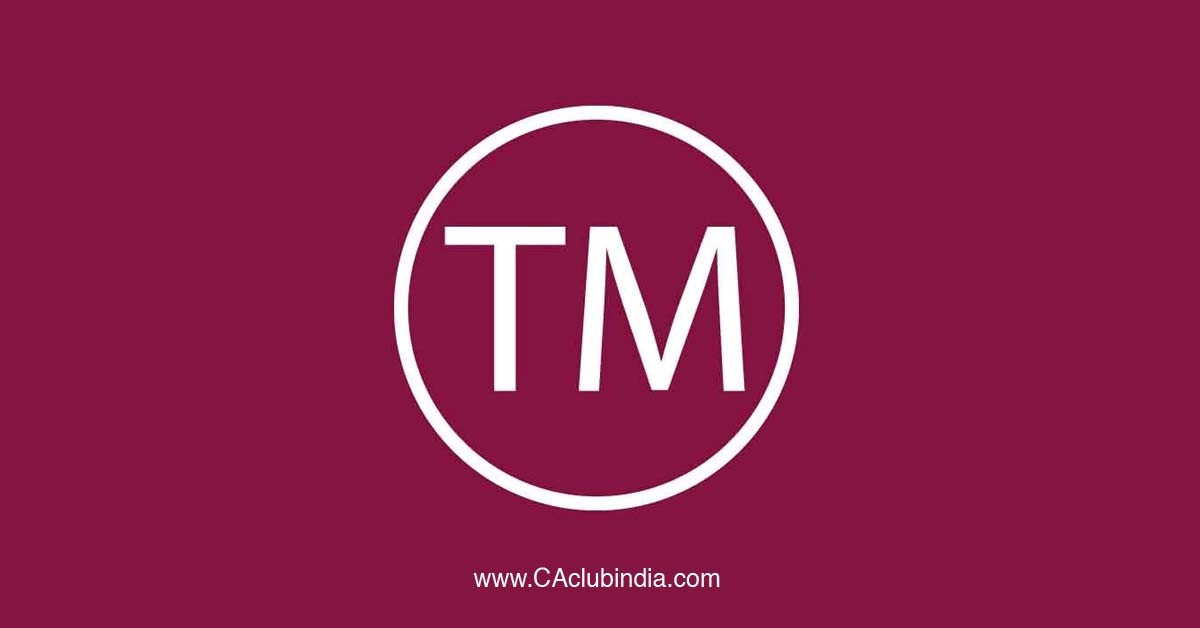 Who can be a trademark owner?
Individual, or
A business organization, or
Legal entity
Where can we place Trademarks?
There is no such restriction that you have to put this trademark on your products or services. In simple words I can say that a trademark can be put on a package, a label, a voucher, or on the product itself.
You can also use a trademark on your company buildings just to make a different picture in the eyes of the audience.
It is recognized as a form of intellectual property under the law.
What is Trademark Registration?
Trademark or trademark registration is an intellectual property that comes under the Trademark Act of India. Well, the definition is the same as a trademark.
Is it necessary to get trademark registration?
- Ok, but why does this thought come into your mind? Just because of curiosity?
Well, no problem. I have an answer for this.
- What would it be like if you and none of the public didn't know your own name?
In my perspective, it appears strange. Right?
To be recognized, you must have a name.
- So, in the same manner it is vital to have some identification in order to understand your business.
- And trademark registration is required to obtain that identification.
- Simple right!
Process for Trademark registration
What happens is that we become agitated before beginning any job. For example, How would all of these steps take place?
However, following a few simple actions outlined below will provide you with the much-needed legal protection of a brand name registration in India. Registration is not as tough as it appears. You can also try it on your own or hire a company to handle the task for you.
Step 1: Trademark Registration
Keeping in mind that my brand logo is unique from others is not a good reason to skip the Trademark research part. I'm sure there's a reason why I'm saying this.
A trademark search can tell you if there are any comparable trademarks out there and can give you a good idea of where your trademark stands. It can also give you a heads up on the risk of trademark litigation.
So, rather than wasting money afterwards in trademark litigation, undertake this task ahead of time.
Step 2: Trademark application filing
Your trademark logo registration has been created but is not yet registered with the Trademark Registry of India.
So, after deciding on a brand logo, it's time to register a trademark application with the Indian trademark registry. Well, if we're talking about today, most paperwork can be done online.
Step 3: Crosscheck
The examiner examines a trademark application after it is filed for any irregularities. The evaluation might take anywhere from 12 to 18 months. The trademark may be accepted unconditionally, conditionally, or as an object by the examiner.
The trademark is published in the Trademark Journal if it is unconditionally accepted. If not unconditionally accepted, the requirements to be met or the objections raised would be listed in the examination report, with a month to meet the conditions or respond to the objections.
The trademark is published in the Trademark Journal if the response is accepted. If the response is not acceptable, a hearing might be requested.
If the examiner believes the trademark should be allowed to register after the hearing, it will be published in the Trademark Journal.
Step 4: Publication
After 3 to 4 months, if there is no opposition after filing the application that means trademark registration proceeds for further steps. Let's suppose if there is opposition, The Registrar conducts a fair hearing and makes conclusions.
Step 5: Registration Certificate In India
Following publication in the Trademark Journal, the application for trademark registration is processed, and a registration certificate bearing the Trademark Office's seal is issued.
Step 6: Trademark Renewal in India
After every ten years, the trademark can be renewed indefinitely. As a result, your logo or brand name registration will be permanently protected.
As can be seen from the above, trademark registration in India is a simple process. It's a basic procedure, but it's crucial for brand name registration.
Conclusion
Trademark registration is an initial step, everyone should have to take it seriously for their products or services. Well, there is no such thing which could not be done in a simple manner.
Whenever you feel stuck in between somethings then you can drop your question accordingly here. I will try my best to give you a response as soon as possible.
Tags
others
trademark