It's natural that as a non-resident Indian, you'll often find yourself worried about your family back home,especially since you're living so far away from them. While life and its opportunities may not permit you to stay physically in India, there are quite a few savings and financial security schemes that can assist you tomeaningfullyprotect your loved ones in a hassle free and simplified way.
Term insurance is one such financial investment product that can enable you to enjoy coverage for a requisite number of years and the peace of mind that comes with it. In case of any unfortunate event, a term plan entitles your beneficiaries to receive benefits in the form of sizeable payouts.
Today, with the online insurance world, buyingterm plans has become very simplified, especially for NRI's like you who may find the paperworkprocess otherwise very tedious. As a fact, if the term plans require medical tests, you can easily go for the same in your country of residence and share the reports. Moreover, you can make the premium payments very easily online via remittance in foreign currency, or through NRO bank account, NRE/ FCNR bank account.
So, let's look at some of the best options available in the market for online term insurance for NRI.
1. Max Life Online Term Insurance Plan
Among the several available insurance products, Max Life is particularly striking because of its really affordable premiums for the significant amount it covers. The tenure for all its policies rangesfrom10 to 35 years.
Their online term insurance for NRI offers great flexibility with the option to choose and customise the payout very meaningfully. The benefit can be availed in lump sum or in monthly instalments, which are veryflexible. In addition, many more ancillary benefits, known as riders can be added to the policy such as accidental death, critical illnesses and disability at premium increments that are quite nominal.
As such, Max Life offers mainly three plans, and you can pick and iterate the one most relevant to your needs and situation. These include Max Life Super Term Plan, Max Life Online Term Plan Plus and Max Life Premium Return Protection Plan.
2. Click to Protect 3D Plus Plan
The Click to Protect 3D Plus is online term insurance for NRIfrom the stable of HDFC Bank. The '3D'in this plan stands for the three main uncertainties in lifeincluding Death, Disability, and Disease. This plan comes with a range ofas many as nineoptions to help you choose the onebest catering to your requirements.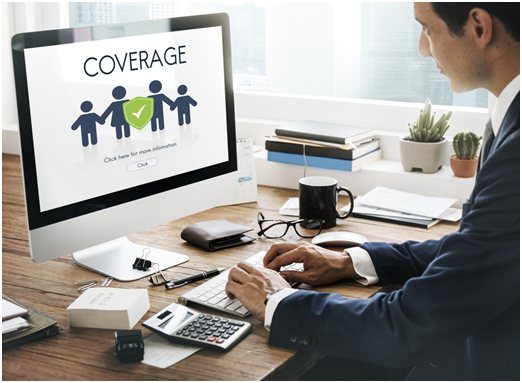 As anygood term insurance plan, this one promises your family with financial security in your absence. It helps them to live their life, uninterrupted with its coverage.
While the plan is available at an affordable price, there is a 5.5% discount on premium when the policyis bought directly online. However, you must make sure that you go through the terms and conditions and weigh in the different options, which might apply before making the purchase.
3. iSecure by Bajaj Allianz Term Insurance
This term plan is another great one for NRI's to secure their families against the unfortunate. It allows forlong-term coverageof a huge sum at quite a low cost.It's meant for individuals between the age group of 18 to 60 and the minimum sum assured to be paid in this plan is only Rs 2.5 lakhs.
The nominee can avail the death benefit as per their choice, either lump sum or monthly instalments over a period of 5-10 years. Moreover, there is immense flexibility in choosing both policy term and frequency of premium payment. The categorisation is quite favourable where a nonsmoker with a family history or irregularities can qualify as a preferred nonsmoker, provided he isn't in a risky occupation.
Additionally, joint policies are also available. If you buy it at a time when you are single, you can easily include your spouse at a later date in your policy.
4. ICICI PruiProtect Plan
ICICI offers this attractive online term insurance for NRIsaged between 20 and60 years. It canbe bought for a policy term period of 10-30 years.
This plan is striking due to itsgreatoptimisation options. There at two ways to achieve that – one, wherein the death benefit can be made equal to the sum assured and the other where an additional death benefit equal to the base amount or 50 lakhs can be availed, whichever is lower.
The plan has quite affordable premiums, startingonly at INR 2000. Additionally, ithas special discounted rates for non-tobacco users and an extra-added payout in case of death due to accidents.
The Ending Note:
As such all the above plans are among the best options possible,and the one that you pick should depend on how well it aligns to your situation and needs.
This means carefully answering this question- "how much term insurance do I need" and getting into the minute details of choosing the most appropriate amount, policy term and payout frequency.
The good part is, all of them allow for tax benefits on account of premium payment and offer seamless convenience with the option to opt for them online.
Tags
Others