CA Final May 2016 exam results have released and we are once again glad to bring to you their success stories. It surely motivates everyone!

(A) Meet S. Sri Ram. All India Rank 1 CA finals May 2016 who hails from Salem. He is a surefooted, simple and diversified person who loves to spend time with his friends. He is thankful to his mentors for motivating and supporting him throughout the journey.

Let us find out what his strategy was & how he has achieved this success:

Hello Shri, first of all we would like to congratulate you on becoming the 1st rank holder in CA Final.
Thank you sir!
Shri, how are you feeling now?
I am very thankful to my parents and also very happy that at last I have achieved what I have aimed for. I expected a rank but never thought I would get rank 1. Actually, I got 1st rank in June 2014 too in CS executive exam. This worked as a huge boost that I should continue the same spirit and can get a rank in CA finals also.
What was your first reaction as soon as you got to know that you have secured 1st rank ?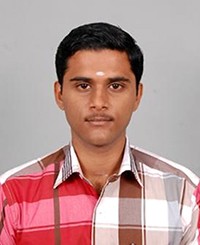 I was in my office when I received the call from ICAI institute two minutes before the result got declared and the president informed me that I have secured the 1st rank. It was a joyous moment for me and I was eager to meet my parents and give them the news of my success.
Did you inform your parents on phone?
As soon as I got to know about my result, I called up my parents and gave them the news of my achievement. They both cried out of joy.
In this whole journey, who inspired you and whom would you like to thank and make a special mention?
If I have to make a special mention it would be my cousin who is also my mentor. He is a Cost Management Accountant and he was the one who introduced me to CA when I was in the 10th standard. He told me that it is a challenging course and in future you can go for options like employment or you can go for practice. And the challenge made me to opt for this course. So, he was the first one who gave me the inspiration and told me to join this course called CA and that I should try for this. Without his inspiration, it would not have been possible. Other than this I cant make any special mention ads for each and every CA whom I have ever meet has inspired me in his own way, I have learnt something new from them and if I have to mention I would mention the whole CA fraternity.
And who helped you in your studies whom you look forward to.
Somebody whom I would like to mention is MP Vijaykumar because he had been a role model for many people and one year back before I knew him in person I was told that there is a legend called MP Vijaykumar who takes accounting classes and who is a great personality and later I also got a chance to personally meet him. And similarly many other achievers like Mr.Pattabi Ram, Prema Jaykumar from Bombay. Her story really inspired me and I thought if she can do it I can also achieve the same. I also read her interview in CAclubindia when she got an all India first rank.
What was your study pattern / strategy that you followed for CA Final that you would like to share with your fellow members?
The strategy that I used is - " I used to study for 2 hours a day for one and a half years. I started preparing for CA Finals 3 years before the exam. And, in the last 3 months, I used to study for 8 hours a day. But 2 hours a day for a period of one and a half year is a big deal and that helped me to finish up all the portions 2 / 3 months before the exam. Since I was able to complete the syllabus two months before the exams I did two more revsions. I was not only able to complete my revision twice but also practice some mock test papers. This helped me to prepare well for exams.
And what is the important thing that a student should keep in mind while attempting the exams?
While attempting the exam, they should not have any fear but while preparing for exams they should have the fear like - " if I don't prepare now before the exams then I would have to sit idle for the next 6 months. So, that fear should be with them.

But, while writing the exams, they should have the confidence and attitude that no matters whatever question comes, I would be able to write it. You should challenge the institute that try to make me fail. That should be the attitude.
You might have seen stress among your peers and friends. So, what did you do to cope up with that stress?
I didn't feel that stress because I had started preparing all early and I went for the exam with the confidence that no matter from where the question comes, I will be able to give the answers, let the institute ask any question I challenge the institute to fail me. Not for the sake of getting any rank but in order to cover up all the 100 mark questions that would come so that I would be able to score 60 marks from them. So, prior to this, I didn't have any sort of stress.
What is the importance of CA articleship?
Articleship is an important thing because of the practical knowledge, application and everything. Being a student, you have to just read and study. But, being an article, you have to watch the practical applications for the whole day, the time that you spent and everything - " it helps a lot for you at the time of preparation because the amount of hard work if you put in during the CA articleship and continue, then at the time of your study leave, it will help you a lot to study.
Apart from studies, what are your other hobbies and interest areas?
I like spending time with my friends and I play shuttlecock (badminton). Apart from this I was in the SICASA committee for 4 years and during that tenure I participated in many activities and organised events. I joined the committee when I was in CPT and was a regular member for 2 years and in 2014 and became the president of the committee and during that tenure Salem SICASA got the best branch award. We also organised first ever regional conference in Salem branch. So I got interest in all these events being in the committee.
What are your future plans now after the CA Final?
Right now, I am totally blank about what I am going to do because there are too many options for the subject. I can go for employment or join any good firm or I can even go for further studies. Now that I have secured a rank, I have been receiving calls from many firms and companies asking me to send them my CV. So, all these have surrounded me with thoughts of what to do and it's very hard for me to think. So, right now, I am completely blank and I have to think properly of what I have to do. I need to do CISA and I had a plan to do MBA. Right now, I am not sure about it but definitely, I would go for CISA. Just go and have knowledge and later starting my own practice may be.
Are you a member of CAclubindia.com? And did you get an help from CCI during this journey?
Yes I am a member.
The articles in CAclubindia helped me a lot to gather knowledge regarding the different sections and amendments. This, in turn helped me to gain knowledge and to think in a different way.
What would be your message for your juniors and other members?
I would like to state that - " please don't procrastinate the things. If you postpone the things at the initial stage, then later you would have to face the stress. Next you should have the fear that - " what if I don't do it and a dream of what if I do. Just think that if you spare these 5 minutes or 1 hour today, then what the outcome will be. Have that fear, have that planning and the rest will go good.
Once again, many congratulations to you from the whole team of CAclubindia and all the best for your future!
Thank you Sir!
(B) Meet Kantheti Naga, All India Rank 2 CA Final May 2016, A young and a very grounded who hails from Vuyyuru (Vijayawada). A very positive and hopeful person who credits his success to his parents and teachers. He is a very hardworking and balanced person who is a huge Telugu movie buff who loves to watch comedy movies and a Chiranjeevi fan. He is a proud member of CAclubindia who has secured a second rank IPCC as well.

Let us find out what his strategy was & how he has achieved this success:

Hello Mr. Naga, we would like to congratulate you on securing the 2nd rank in CA Final exams.
Thank you sir!
Can you describe your feeling at this point of time?
I am very much happy at this moment. Right now, I am at the top of the world as I secured 2nd rank with good marks.
Did you share this information with your parents?
My father expired a month back. I shared this news with my mother who was extremely happy. Just after the declaration of my result, I called up my mother. She was expecting that I would be securing a rank in CA Final but didn't expect me to get a 2nd rank, so she was very much happy with my success. As at this moment I am not with her so visit her at dinner in Vuyyuru, just near Vijayawada.
We are very sorry for your loss. But, nevertheless, you have made your father proud and he must be extremely happy!
Yes Sir. Unfortunately, he is not here with us but I know he must be very happy for my achievement.
I believe that we had an interaction earlier as well. You scored rank in IPC as well, right?
Actually, I lost rank in CPT by 3 marks. That led me to think of securing rank in CA IPCC and eventually I did secure 2nd rank. So, that's how I got to interact with CCI earlier.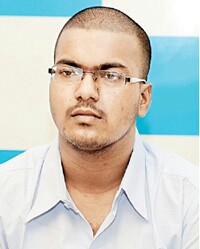 Ya, I do remember a lot of students got inspired from the hardwork which you have done and the tips which you have shared with your fellow members. So, now that you have cracked CA Final which is one of the toughest exams in the world, can you share your whole journey from CPT to IPCC and then getting a rank in CA Finals?
It was a good journey. There were hurdles in between but somehow I was able to overcome those with good result. I started my CA CPT in March 2012. I had done my intermediate in March 2012, after completion of intermediate; I opted for CA CPT. I had registered for CPT at that time. I went for coaching and I scored 184 in my attempt. Generally, a person with 184 marks gets a rank but unfortunately, I lost by 3 marks. That day, I was little sad with my result. My mother asked me if I secured a rank and I said that -"Mom, I didn't secure a rank." That moment made me think of obtaining rank in IPCC. From that day onwards, I started doing hardwork as I aimed at securing a rank in IPCC and started following study material, practice manual, other references etc. I had made up an intention that I had to study in such a way that I could obtain good marks in CA IPCC. CA CPT is not equal to CA IPCC. Getting a rank in CA CPT is much easier than getting a rank in CA IPCC. I didn't belong from CA background, none of my relatives or near ones is a CA. But still, it was due to my firm determination and hard work which led me to get a rank in CA IPCC. I thought that I would get 1st rank in CA IPCC but unfortunately lost it again by 3 marks at that time also. And when CAclubindia took my interview, I told you that, I would clear CA Final with 1st rank. But unfortunately, I had again lost it by 3 marks. So, why these 3 marks are running after me, I don't know (smiles). 3 is running around me but for what reason I have no Idea. It had made me run around from CPT, then IPCC and in CA Final. I lost it again by 3 marks.
Ya, it sounds very interesting that in all the 3 attempts, you had lost it just for 3 marks.
Ya, someone in IPCC level, had even said that you might miss it out in CA Final again for 3 marks. But, I was sure that I won't miss it this time, but again I missed it for 3 marks. It would have been obvious if there was a difference of around 20 to 30 marks between 1st rank holder and 2nd rank holder, but missing it again for 3 marks - I just don't know what to say.
True! (Smiles) So, in this whole journey, who inspired you?
My parents inspired me in this whole journey. They didn't have sufficient money to make me a CA. Even, when I entered CA, some of my relatives and colleagues told my parents that they won't be able to make their son a CA. At that time, my father came to me and said that there are other courses but if you pursue CA, you would be recognized in society as well as respected equally among others in the family as well as others among social circle. He also said that though I may not have enough money to make you a Chartered Accountant, but still I would make it reliable to you by borrowing it from others so I should go and join this course. That gave me the strength and motivation to pursue this course for the sake of my parents, so whenever I faced any hurdles or difficulties in this journey, I just used to think that how much struggle my parents are facing for my sake and that feeling gave me the motivation to pursue this course with firm determination and hard work. That was the first thought that came to my mind while I was preparing for my studies and this helped me to achieve the success.
Wonderful, and apart from your parents, anyone whom you would like to thank?
I would like to thank my faculties whose constant support and motivation that yes I can do; helped me to achieve success. They are the ones who belonged from the CA background. Apart from them, I didn't know any person who has done CA and that much close to me. So, after my parents, I would like to thank my faculties who had guided me in this entire journey.
Would you like to mention any special moment with your father during this journey?
The special moment was when the president of ICAI called me up to inform that I have secured a second rank in CA IPCC. At that moment, my father was beside me and he was very much happy with my result. That was the most special moment with my father. If he had been alive now, I know that he would have been much happier than me on my achievement for CA Final results.
We can imagine that (Smiles)

How you use to cope up with the stress and fatigue that you faced in this whole journey?
I used to read for 12 to 13 hours a day. I used to read in a combination of 2 to 3 subjects - like one practical, one theory, one RTP. I used to read 2 to 3 subjects at a time in a day. Whenever, I faced any hurdle in theory subject, I used to go for practical subject. Like that, I used to cope up with the stress.
Ok, so can you share your whole study pattern which you followed for CA Final exams and what are the things that one should keep in mind while preparing as well as attempting during the exams?
I prepared for 4 months starting from January. I had made a schedule for preparation of all the subjects in the first 3 months and then in the month of April, I started my revision part. I increased my study-time from 5 to 15 hours a day during my preparation period of the first 3 months and then in the month of April, I used to devote half an hour or one hour for the revision part as I had already covered up the topics before. This is how I managed to do the complete revision in that one month also; post that I gave one mock exam too, which boosted confidence in me and that was like a revision for me as well. This is how I was able to complete 3 revisions. So, one should have the confidence as well as practice so that one can attempt the exam with full confidence. A person can prepare for any number of times but if they don't revise, then he /she may have to face problem while writing exams. One should prepare in such a way that they completely cover up the portions from all the subjects so that they can appear for their exams with confidence. In this regard, I would like to mention one thing - "Knowing all the rules of cricket, doesn't make a person Sachin Tendulkar."For being like "Sachin Tendulkar", we need to practice very much as well as revise so that one can score well in exams.
How important is CA articleship?
CA Articleship plays an important role. During my articleship period, what I have seen and learnt is that - whatever you learn whether in the form of theory or practical is what you are going to face in CA Final. So, one need to do CA Articleship seriously so as to score well in one's exam. In the morning, when I went for CA Articleship, I used to see the subjects like DT, IDT etc. from practical approach and then in the evening, when I used to attend my coaching classes, I used to learn the same thing theoretically from exam point of view. So, for me, articleship was a practical approach while I considered coaching from examination point of view. This is how I had balanced both in a proper manner.
So, now that you have secured a rank in CA Final, so what are your future plans and goals?
I would like to join online CISA so as to have a good expertise with the outside world so that I can pursue practice in future. After the demise of my father and due to the present situation, I am thinking of going for a job and not go for practice at this point of time.
Do you have any sibling also?
Yes, I have a younger brother who had completed his CA IPCC and is now presently doing articleship.
So, probably he is following your footpath. we wish him all the best for his CA Final exams too!
Thank you Sir.
What are your other hobbies apart from studies?
Apart from studies, I like watching comedy movies which proves as a stress buster for me. I am not that into Hollywood or Bollywood, I watch mostly Telugu movies.
Oh that's nice! So, who is your favourite Telugu actor?
Brahmanandam as a comedy actor and Chiranjeevi as an all time actor.
And who is your favourite Bollywood actor?
Salman Khan.
Great! So, any message you would like to give to your juniors and our members?
Generally, people take failure to their heart and feel depress whereas, they take success as their pride. I consider this as a wrong approach; rather they should take success to their heart which will give immense pleasure and take failure to their brain so that they can learn what were the failure points which they can rectify and succeed in their next point.
Once again, many congratulations to you from the whole team of CAclubindia. We wish you all the best and thanks for giving us time for this interview.
Thank you Sir!
Tags
Students