As employers start transitioning their employees from remote to in-office operations, it is important to implement practices that prioritize safety, are tailored to their workforce, and draw on supporting technology solutions. Many organizations have shifted operations from home to a full or partial remote telework environment with employees accessing company resources and systems. Normal operational policies and standards have been relaxed in some cases to allow employees to use personal computers, phones, and other devices to bridge technology gaps.
Uncertainty and unpredictability can truly create an unhealthy amount of fear and stress, particularly if it is sustained over such a long time period. Challenges will remain as businesses reopen, and following this pandemic, the typical workplace will look quite different. We will have to find new ways of connecting with colleagues and working as a team while keeping our distance and avoiding the spread of infection.
Precautions such as taking the temperature of each employee upon arrival, providing face masks, keeping workspaces at least six feet apart, and being vigilant about wiping off surfaces are important to prevent the virus from spreading. Such actions can make everyone feel safer and less anxious too.
Here are some of the tips to help transition safely to a post-COVID-19 work life
#Tip 1. Manage your stress level
During this time, many people already have a lot of stress, anxiety, and adjusting to being back in the workplace can add to those feelings. Using stress-reduction apps, exercising awareness and self-care that calms your breath and nerves, and drawing up a plan for you and your family to manage the transition back to work can all help build resilience and help you to feel better about returning.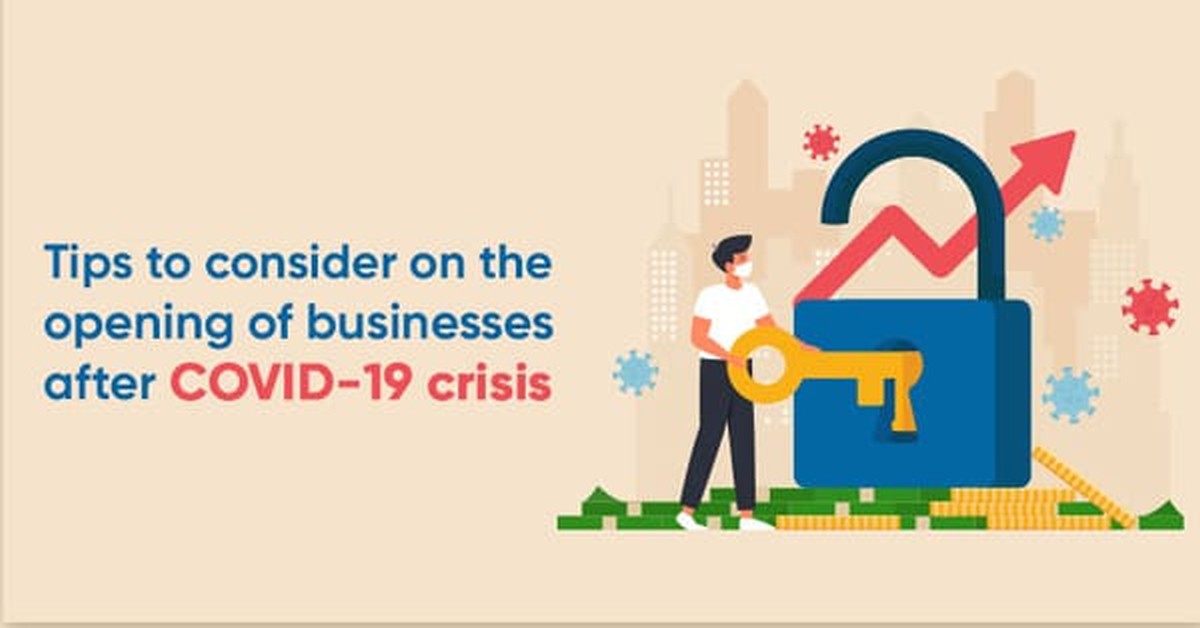 #Tip 2. Making safety a priority
When reopening the workplace, the safety of employees, patients, and customers is paramount. Leaders should make their decisions and determine protocol on the basis of scientific evidence in the workplace, and remain flexible as conditions develop.
#Tip 3. Maintain social distance
Avoid crowding into conference rooms and keep your workspace from your nearest collaborator at least six feet away. Continue to hold virtual meetings, and restrict direct contact. During the coronavirus outbreak, many adjustments were made to help employees work from home. Health experts recommend that the employees who are in the office should continue with remote work or stagger where possible.
#Tip 4. Seek technical help
Technology can help in efforts to prevent, screen, and track COVID-19. Microsoft partnered with Mazek Global to develop solutions to keep employees safe at and out of the workplace, Mr. Wilson said, to help employers bring back staff during the pandemic. The tech firm created an app for employees to assess individual COVID-19 risk levels before returning to work.
#Tip 5. Stay fit for good
Make changes to help boost your immune system and fight disease. Approximately 80% of chronic conditions can be prevented by changing your lifestyle behavior, such as regular physical activity, eating at least five fruits and vegetables a day, not smoking, and limiting your alcohol intake.
#Tip 6. Look out for the health of your co-workers
Stay home if you're not feeling well, get your flu shot and get that too if a COVID-19 vaccine becomes available in the future. As workplaces start reopening, many monitor employee health with measures such as daily temperature controls. If your employer does not take any precautions that you feel are necessary to prevent the spread of the disease, please speak up so that your entire office can be and feel safer.
Returning to the work process is essential for the development of businesses now. Taking these tips and advice into consideration when developing your plan to return to office life will help ensure that your return is fruitful - not fragile.
Tags
others