In this series of Thoughtful Thursday, we have covered Importance of Insurance, Inflation, Financial planning, Goal-based planning, Difference between Savings and Investments.
When I meet some of my clients and they are skeptical about investing in new products / financial markets, a glimpse of the book Who moved my Cheese? flashes in front of me.
The story is about four characters, 2 mice (Sniff and Scurry) and 2 little people (Hem and Haw) who look for Cheese every day. One day, they find that their regular stash of cheese is gone! The mice and little people respond very differently.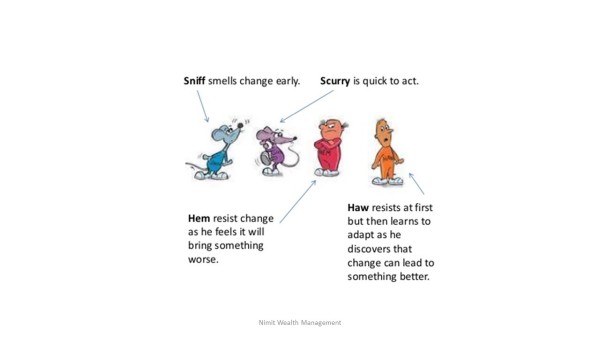 There are mainly 4 lessons one needs to take away from story. These lessons apply to our Investments too.
TAKE AWAY 1: CHANGE HAPPENS
Just like we have moved from Landline to Smart phone, from hand written letters to e-mails and so on.. Our Investments also need to change. In the earlier days, investments in Gold, Silver, Fixed deposits, PPF etc. were considered as the best investments. Today, these assets do not make good investments. Let's see the returns from 4 assets classes for the past 39 years.
TAKE AWAY 2: ANTICIPATE CHANGE
Those who Anticipate change are likely more successful than others. Similarly, in our financial journey we should always be in the quest for knowing new things and anticipating changes. Those who invested in Equity in the earlier years have gained much more than others. Click here to see the value of Rs 100 invested in the Share market in 1979.
Current Value of Rs 100 invested in 1979 is 38690 (Aug 30, 2018).
TAKE AWAY 3 : MONITOR CHANGE
Be alert and keep sniffing your cheese to know when its getting old. Which in our financial journey means that we should keep checking the market and discussing with experts in the field about new products, opportunities, etc. and keep abreast with changes happening in the industry and economy. One should not fill it, shut it and forget it.
TAKE AWAY 4 : ADAPT TO CHANGE QUICKLY
If you are not one of those who could anticipate change, you could at least be the one to adapt quickly. Currently, the mutual fund penetration in India is only 11% whereas for developed countries its way higher.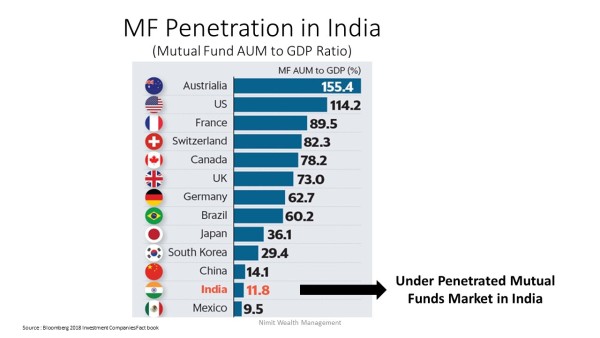 As seen in the table above, India has a long way to go in mutual fund market and the earlier you enter the market, the better it is.
Currently, in India, there are only 2 crores Mutual Fund Investors out of the total population of 134 crores.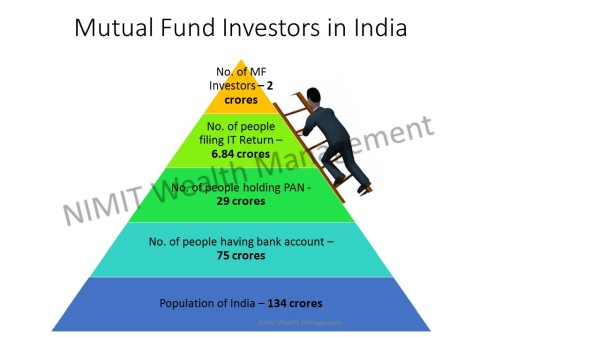 As Warren Buffet rightly said.. "What the wise do in the beginning, fools do in the end"
It's Never too Late to Start.
By: CA Nitesh Buddhadev and CA Mitsu Buddhadev
The author can also be reached at info@nimitwealthmanagement.com
Tags
Others