My Dear Friends, whenever you don't carry a bag with you, you must have felt light & energetic. Remember how much refreshed you feel when you shave your beard & cut your hair. Even think about the days, when you travel with your life partner & when you don't.
You can't eat more when your stomach is full. You can't fill more water in the glass if it is already full. You can't learn new things if your mind is already filled with garbage. Our nature is we don't want to leave anything in our life but truth is that you can't travel long distances with a heavy load, so the choice is always yours, how much do you want to travel in your life? Even you know that the ROCKET leaves almost every part before reaching the moon. Sometimes to get a diamond, you may have to leave the gold.
Here I want to share my story, I was that student who used to carry all the things in my life. But then I realized the importance of avoiding things & even people. I left or I detached myself from all those hurdles which were stopping me from giving my best. I never used to carry anything that distracts me or from my concentration. As sometimes your bag, laptop, your mobile your bike/scooter, dress, your hair Even your accessories become invisible hurdles for your journey. "I always say that break up if it is breaking you down" that may be anything or any person in your life. Some years ago, I saw a movie named "102 not out" I learned a great lesson of life: if you want to fly like a butterfly, you have to break your own created cocoon.
At last, I want to say that if you want to live a healthy life then you have to leave unhealthy food & unhealthy habits. You have to apply the same formula in your life and avoid all those things that stop you from giving your best. Now, avoid all things which are unproductive & stopping you to give your best to your studies. Life is a mission in itself where you need to give 100% to your body & mind.
Some Things Aspirants Must Avoid While Preparing For The Exam
Avoid any delay in preparations.
Avoid taking consultation from too many people.
Avoid pre-assumption about things.
Avoid studying in Group.
Avoid studying late at night, if you don't have that habit.
Avoid falling into a relationship for the further time being.
Avoid going to parties, weddings, vacations, or any celebrations during the study periods as this will break your continuity.
Avoid talking too much with friends.
Avoid Unnecessary Engagement.
Avoid Multitasking
Avoid Chatting & Long Calls.
Avoid Hard Exercises & Longs hour office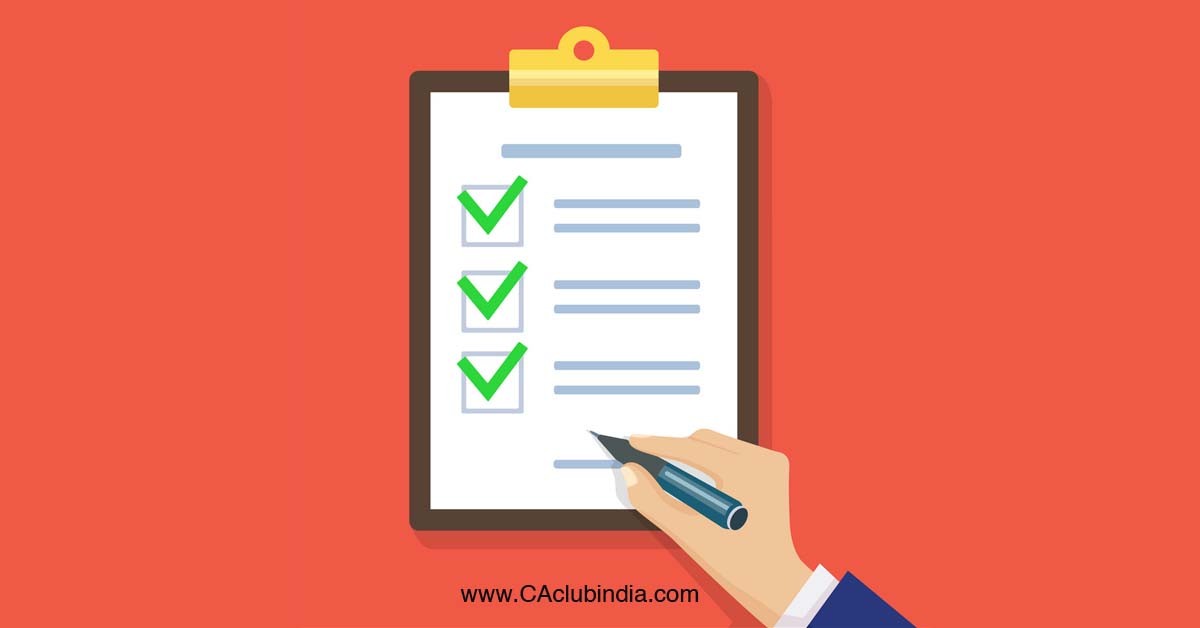 Things To Avoid to Increase Performance In Life
Avoid the toxic people in your life
I was failing in the exam not because I was not capable but everyone was failing in my circle. Never forget that you are just an average of 5 people around you or with whom you spend most of your time. So, you have to be very selective while giving entry to any person in your life & more conscious while spending every second of your time as you can't expect positivity from negative people
Avoid using mobile too much
We are confused either we are using mobile or mobile is using us. Mobile has become an invisible disease for humanity. To get over the addiction to mobile:
Create new hobbies or get involved in any physical activity
Check your mobile screen time & try to reduce it daily
Keep mobile far away from your access
If possible, give your mobile to any of your family members or friends with whom you live until the exam (As I gave it to my younger brother)
Avoid Arguments on small things, as you never win in an argument
Your loss is fixed in both situations. It doesn't matter either the argument is won or lost by you. But in reality, you lose many things. Research says that one single argument of today will harm us for the coming 20 years.
Avoid the habit of Procrastination or laziness
Our habit has been set up like, we get serious only when the situation of doing or die to arise. To overcome this habit set your goals but parallelly set punishment also if the target is not achieved in the given time. Keep eye on your eating habit as they may be the biggest reason for your procrastination.
Avoid Cheating on yourself
It doesn't matter what you tell others but it matters a lot what you tell yourself when you are alone. So, never cheat yourself. It's your life and only you can make it or spoil it. Never forget that life is not a game of one day, but it's a long journey.
10 Mistakes CA/CS/CMA students do while preparing for exams
1. Students mug up all stuff and ignore planning, managing, filtering, and Summarizing their studies.
2. They refer to too many books & ignore the institute materials.
3. They ignore past year papers, revision test papers, and mock test papers.
4. They give priorities to attend all types of classes, reading books & notes, but one thing they don't do is proper WRITING PRACTISE.
5. They forget that the passing % is less than 10% (Average) which means that only one student will pass out of 10. What extra effort are you giving as compared to the other 9 students.

6. Students study continuously in one place, with the same arrangements of furniture, and even follow the same routine. I always say that if plan "A" is not working then still there are plans B to Z left. Don't get stuck at a particular point of study as solutions to everything is available. You just need to figure them out.
7. They try to be over smart and do multi-tasks like listening to music, eating food, talking over the phone. As a result, their concentration power reduces day by day.
8. They don't learn & apply time management skills for their studies. As a result, they get short of time.
9. They overthink & do less. I always say that "doing is far better than thinking". Think positive & repeat positive affirmation always.
10. The Mind will work 100% only when physical health is 100% fit. They don't give priority to their health. As a result, their study suffers.
Motivational Quotes
"Education is the most powerful weapon to change the world" - Nelson Mandela
"I know that if I failed I wouldn't regret that, but I knew the one thing that I might regret is not trying." - Jeff Bezos, Founder of Amazon.com
"The ability to detach yourself from your thoughts is your ticket to freedom". - Sandeep Maheshwari
"Knowing what to do is better than not knowing what to do. But doing is better than knowing what to do" - CA Rajendra Sah
Tags :
students