'Banking is necessary; banks are not.' - Bill Gates
Which is precisely why today, we have a plethora of alternative solutions when it comes to monetary transactions. Up to a decade ago, it was hard to fathom money without any involvement from banking institutions. There simply was no alternative to the agonizingly stuffy and tedious procedures on which the banking hegemony operated.
Uptil 2008, banks had an avaricious appetite for consumer's pockets, which was seemingly quelled by the massive bailouts the former received via taxpayers' money. But inspite of subsequent regulation forcing the banking industry to take a more pro-consumer approach, a 2015 report conducted by FIS Global indicated otherwise.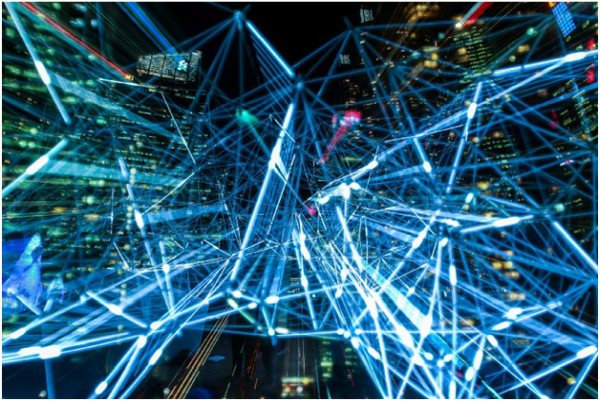 Image via Johnson Goh
The survey, conducted in nine countries with 9,000 banking consumers, (included 1,000 households in India) indicated a significant gap between customer expectations and their banks' delivery performance. An astounding 84% of consumers were dissatisfied, as their banks did not meet their expectations.
And while it may be 2019, many banks (and bankers) still tend to operate under an archaic, old-school mentality of that lends them a bit of an attitude problem and superiority complex.
Here's a very recent and personal example that took place a few days ago:
My company Upwards provides personal loans, and given the nature of our business, we work with a lot of partner banks & NBFCs (non-banking financial companies). Recently, when we had been encountering multiple operational issues and delays with our partner bank, I emailed their senior leadership requesting immediate action and revamps at their end so as to improve customer satisfaction.
Despite the fact that we've had a fairly long and strong business relationship with this particular partner, I somehow made the grave mistake of addressing this old-school banker on a first-name basis and not with a formal salutation (Dear/Hi), to which the following prompt reply came:

Post which, I resent the mail with a due 'salutation'.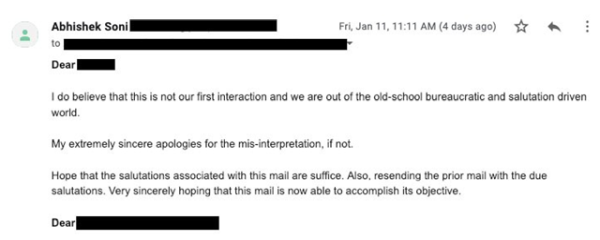 ​​​​​​​
However, all the issues we'd been encountering had still been persisting, and not surprisingly, customer dissatisfaction was high. Keeping all else aside, it is precisely this superiority complex and total lack of empathy to customer grievance of banks which creates the biggest opportunity for fintech.Eventually, we took matters in our own hands and registered our own NBFC with the Reserve Bank of India to give our customers the due experience and respect which they have always deserved.
Any industry with this level of consumer dissatisfaction and complete lack of empathy towards customers is only begging for disruption to knock them off their feet; and it's no surprise that fintech did just that, bringing with it all the things that the banks failed to provide: better quality service, more transparency, and ease of operations.
The Advent of Modern Fintech
Modern fintech is generally associated with mobile apps, but the genesis of fintech goes far beyond the early days of e-banking and Paypal.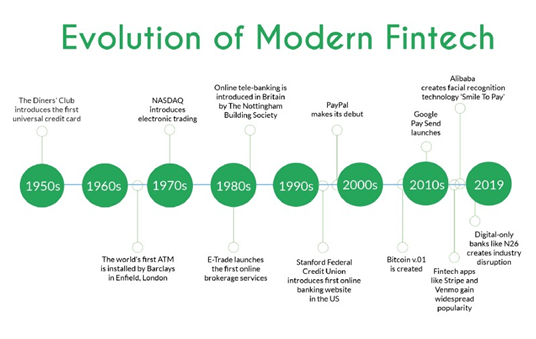 ​​​​​​​
From the ATM's debut in the 1950s to e-banking in the early 90s, the industry went through rapid technologically-driven changes before it became 'fintech' as we know it today
By the early 2000s, the fintech as an industry was driven primarily by startups who built technology to sell to major financial service companies such as banks, dealers and insurance firms. Banks have generally refused or been extremely wary of lending to SMEs or individuals, as the risk tends to be higher. Traditional financial service companies at the time didn't prioritize on creating innovative tech products, and neither did they view the emerging startups as a threat.
PayPal is heralded by many as the first modern fintech company when it came on the scene back in '98. Today, we have Venmo, Google Pay, Stripe (and Paytm in India) as just a few of the numerous players in an ever-expanding market. However, the scope of fintech services go beyond simply facilitating financial transactions.
Virtually every possible banking service is now available by independent companies, which encompasses investing, insurance, financial planning, tax filing, and more. In another 20 years, it's no doubt that we will be looking back upon these services in the same way that kids today view pagers and dial-up internet - primitive and redundant- unless they fail to keep innovating their technology and improve consumer experience.
In recent times, banks have realized their inability to build tech products that their consumers want. As a result, banks and other financial service providers are opening up to collaborations with startups, and this is a mutually beneficial partnership. The former have an already-established consumer base, and by leveraging the tools of startups (either via purchasing their technology or forming a joint venture), the latter gain access to the consumers. Even non-financial tech giants such as Google and Amazon have forayed into fintech services, and consumers are beginning to trust tech-backed providers over traditional finance service providers.
Challenges and Opportunities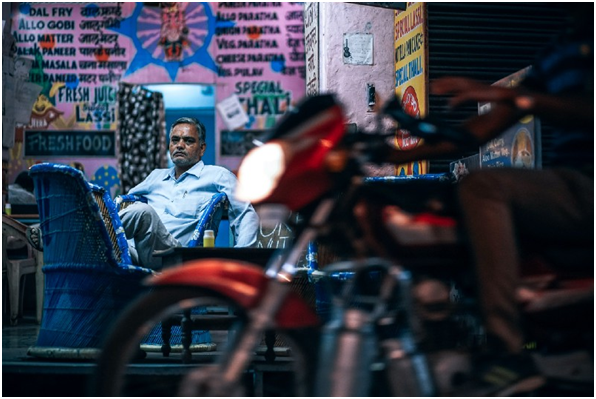 ​​​​​​​
India's demonetization in late 2016 saw an increased demand for mobile payment apps such as Paytm and PayU, yet a staggering majority of payments are still made in cash | Image viaFancyCrave.com
India, in particular, currently has a vast untapped market forfintech startups, considering approximately 40% of the population has no formal access to banking, with 87% of all transactions are made in cash. The immense opportunity in the challenges is apparent for aspiring fintech startups.
What does pose a considerable obstacle is the lack of digital fulfilment and eKYC enablers due to which customers still need to physically sign loan documents leading to lower customer satisfaction and longer TATs. Another issue is the predominant occurrences of cyber attacks and data breaches. Major cyber attacks including Cosmos Bank in Pune loss of $13.4 million, the 3.2 million debit cards compromised by top banks, and Zomato's 17 million user accounts hack highlights the dire need for more stringent security measures in the country.
The Future of Fintech
Fintech is set to witness even more disruption, globally and locally, stating with serving the underserved market. With mobile phone penetration expected to increase to 85–90% in 2020 from 65–75% currently, and internet penetration steadily climbing, the growth potential for fintech in India cannot be overstated.
A report by PwC estimated that the total investment made in the fintech sector would reach $150 billion globally over the next 5 years- that's a little over a 100% growth compared to the $3 billion investment (including Indian fintech giant Paytm's $1.4 billion investment) in the first quarter of 2017.
Fintech startups have already gained a huge portion of the market share from banks, a prime example being Zerodha, which began as a small independent firm in 2010. As the first discount brokerage firm in India with a consumer base of over 840,000, they've recently surpassed top private banks including HDFC, ICICI, and Axis Bank.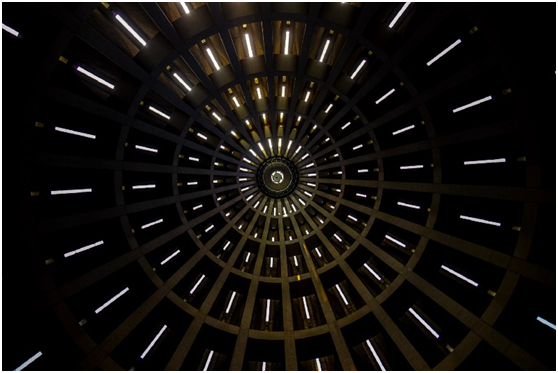 Despite its current challenges, the future of fintech is certainly not gloomy | Image via ​​​​​​​Francesco Ungaro
We also expect the growing trend of collaborative efforts over competition to continue. It's more common for major banks and financial service providers to partner with firms that possess strong technological resources, which the former tend to lack. ICICI Bank partnered with Paytm partnered for an offer wherein people who shopped on the Paytm platform were eligible for a loan of Rs 20,000 at free interest for 45 days.
As far as the other challenges are concerned, they are expected to be resolved over the short-to-medium term. Biometrics is currently being implemented by fintech companies to outmode current KYC processes and also reduce cyber crimes. Blockchain and AI applications will be further leveraged in operations to improve underwriting capabilities, reduce fraud and bridge the credit penetration gap.
It may not be likely that banks are going to be completely eradicated over the next decade, but one thing is for sure: the playing field has been drastically levelled out, and fintech will continue to demonopolize financial services in the near future and beyond. And the only way any bank, financial institution will continue to thrive is if they focus tremendously on providing value where it matters most - the consumer.
Tags
Others