With the fast-paced advancements taking place, the software has been developed to carry out various business processes. During the earlier years of IT, its main focus was on serving the internal demands, making processes more convenient and reducing the cost but long gone are those days. Today, IT focuses on attracting more and more customers for a business along with creating new prospects in the market.
This has helped in profiting the business immensely. Which has given rise to the need for automating the business process completely? Earlier, it was used only for managing small tasks but business automation has gained such popularity that it is difficult to ignore its benefits.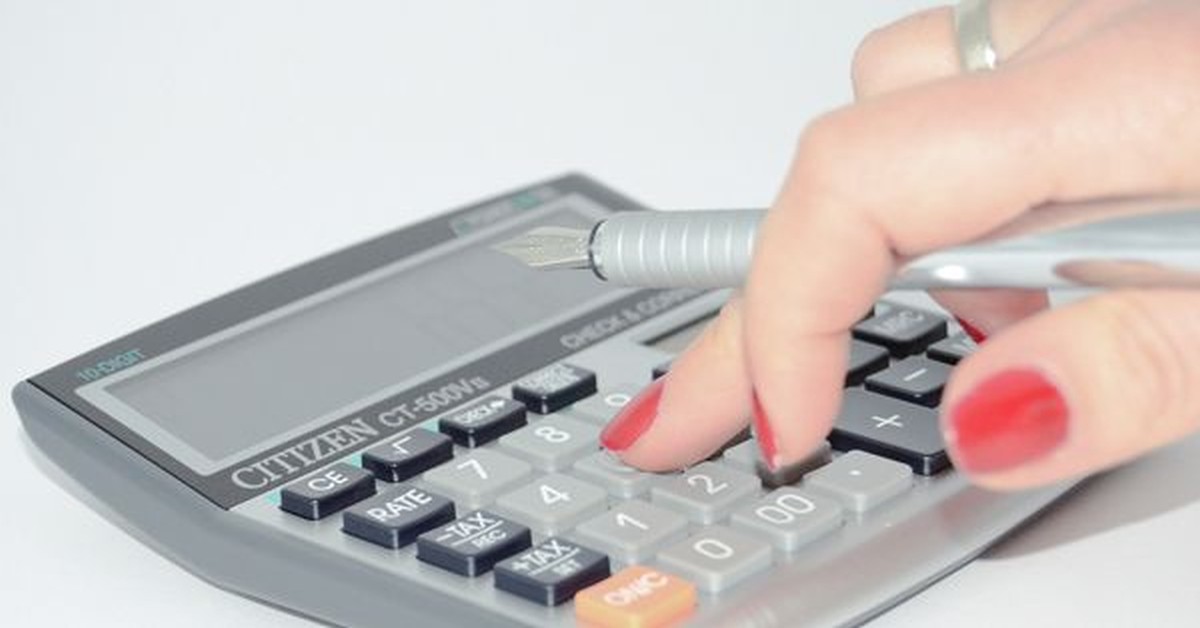 It won't be wrong to say that accounting and financial management are two of the toughest jobs. It is hard to keep track of the constantly occurring expenses surrounding an organization. It is more than simple maths were putting in values in a formula will give you an answer.
While accounting software has helped accountants immensely, accountants need to stay at the top of their game in order to be up-to-date about the changes evolving in the finance market daily.
More and more organizations in the market are switching and adapting business accounting software.
There are many processes that are involved in managing the finance of a company. The finance department has a load of responsibility to make sure that the business functions smoothly and without any glitches. Business automation has helped the finance department by assisting them and taking some burden off their shoulders.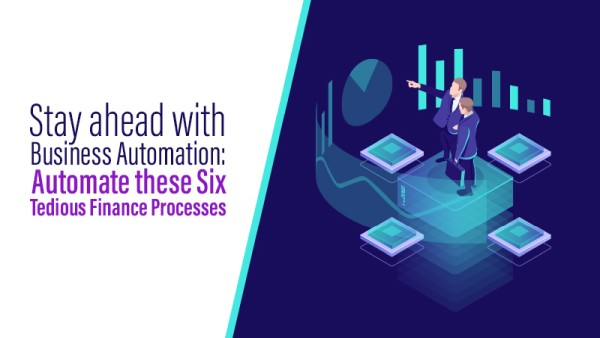 Why there is a need to automate finance processes
Finance automation helps you evolve with the endless changes taking place in the finance market. It is important that you are driven about knowing these changes and new processes or else you will have a very hard time managing the finances of a company.
Over the years, people have realized the need for accounting software to make the life of accountants all over the world easy and the accounting process more efficient.
As one shift from doing processes manually to the automation of the various processes, you will notice that you are able to perform the core or fundamental functions of financing very easily. One of the biggest benefits of switching to automated processes is that it helps you save tonnes of time that you can invest in some other place.
Account reconciliation and variance analysis can be tedious tasks that can take up hours and hours of time. Business accounting software helps you perform these tasks in very less time.
Human error is something that is inevitable. It is impossible to avoid it because as humans we are bound to make some mistakes. Even for a great finance team, it is impossible to maintain a perfect excel sheet. It is even said that out of five excel sheets only one is accurate. But you don't have to worry about mistakes or glitches in automation.
One of the most important tasks of the finance team is that it must prevent fraud at all costs. A company's vital information can not be leaked at all and opting for automation helps you in the prevention of scams.

BUSY, Business Accounting Software is a complete Business Management Software for SMBs which covers all aspects of a business entity including Accounting, Inventory, Invoicing, GST, TDS/TCS, Payroll and a lot more.
Multi-Company Accounting
Inventory / Stock Management
GST Return Filling
POS with Barcode
Configurable GST Billing
Auto Data Backup
Learn more
Automation of Finance Processes
Bookkeeping
Bookkeeping tasks were conventionally performed manually. Which in simple language means that every item of business revenue or any type of expenditure done were all jotted down and the records were then tallied at regular intervals. You can see that it is a pretty tiring and time-consuming task.
Thus, it was important that some software is developed to help speed up this task. Improvements in excel were done so that the bookkeeping could become convenient. Bookkeeping software has helped the accountants a great deal.
Accounts Receivable and Invoicing
These two are considered the heart and soul of any business. Getting these steps wrong leads to loss. You will not receive the generated revenue cost. The traditional methods can be tiring and are susceptible to human error.
The accounting software in the market provides you with several ways to perform invoicing and accounts receivable conveniently.
Accounts Payable
The finance team must ensure that the bills and business' invoices are all paid. Like many other financing tasks, you will find this one to belong and it will take up hours of your time at lengths because you must follow all the discrete processes correctly.
Modern technology has helped in the automation of these tasks so that they are less time consuming and can be performed in an orderly manner. By opting for accounts payable you can also save the business money.
Compilation of Taxes and Reporting
Taxes cannot be handled just by anyone. Business firms hire experienced and overly costly professionals to handle their taxes. But accounting software covered this area of finance as well. It provides you with the feature of calculating the exact tax obligations for every operation.
Payroll- Ever Missed a Cheque?
Then you must be familiar with payroll and its importance in any business. Employees work hard for their company only when they are assured that the exact promised sum of money will appear in their bank accounts regularly.
It is hard to manage all the salary that is to be given, taking into account the number of individuals working in a firm along with the different levels of salary present in an organization. Finance teams are highly thankful for this feature of the accounting software.
Management of Expenditures
There is a lot of money that flows in and out of various businesses and the finance team must keep track of all of these expenses. Expense management has a load of steps that one needs to follow precisely to calculate the exact amount of money spent.
Employees and managers and probably all the other individuals working in the firm.
The finance team has to perform a lot of duties to keep the organization working smoothly and to prevent it from crumbling down. Advancement in technology has helped the accountants and the finance team a lot and thus business automation is often called the future.
Tags
accounts