Short Squeeze
GameStop, an outdated video game and merchandise retailing company was trading at $19.95 at the close of trading hours on 12th January 2021. The stock shot up 17 times and closed at $347.5 on 27th January 2021. How did this happen? This happened due to what is termed as 'Short Squeeze'.
Short squeeze is a phenomenon where traders short sell stock in anticipation of a fall in stock price but they rush to close their position to cover their losses resulting in an upward movement of the stock price. When traders who earlier shorted the stock rush to cover their position, the demand for that particular stock jumps leading to a huge rally in prices. For example, if a trader expects the price of XYZ Inc stock to fall from $100 to $75, he temporarily borrows the share at $100 with the intent to buy it at $75 and make $25 per share. However, if instead of going down the stock price goes up, he is forced to buy the share at a higher price causing loss to him.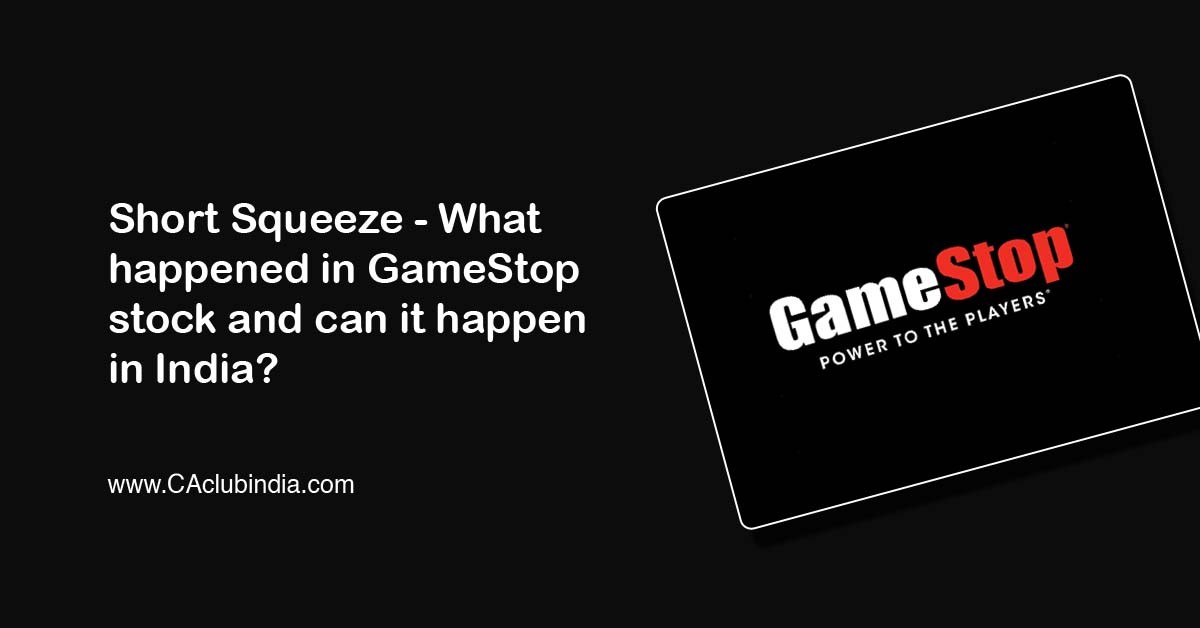 What happened in GameStop stock began when two well-known hedge funds in the US marked GameStop as Overvalued and did short selling on the same. Meanwhile, several small-time retail investors who were members of a Reddit forum collectively decided to initiate long position (buy the stock in simple words) in GameStop causing its stock price to go up and left those hedge funds with only two choices either buy the stock at higher prices to cover their position or abandon it altogether leading to losses running into millions. This lead to a short squeeze in the stock and the stock ended up 17 times higher causing huge losses to the hedge funds while several retail investors made a fortune out of it.
Can this happen in India?
The short answer is 'very difficult'.
In India, such a trade can be executed only in the Derivative Segment. Presently, there are only 140 stocks in the Derivatives Segment in India and all these stocks are widely traded and very liquid. In the US, brokers are allowed to lend shares to traders while the same is not allowed in India. The lending of stocks is done through a regulated platform in India. Moreover, strict regulations in India are a deterrent for such things to happen.
Tags :
shares stock