Hello Everyone,
This time CA Results May 2011 are very good as far as marks and passing percentage is concerned.

It's really wonderful to see lots of happy members with their positive results. Am quite new to this club but I have seen lots of disappointing threads due to exam failure in last few attempts.
But this time there are lots of messages expressing their happiness like main CA Ban gaya etc….

HELP OTHERS AND SHARE EXPERIENCE
I have a small appeal to those who have cleared this time to guide other students and members through the platform of CAclubindia. Remember it is a great opportunity to help others.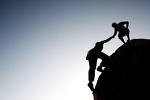 Sharing and helping others is indeed a very simple thing.
Let me tell you the ways for the same. You may simply help others in the following ways:
1. By sharing your thoughts
2. By sharing your notes
3. By replying to the student queries
4. By sharing your exam strategy
5. By sharing your time management plan
6. By sharing your selection of books and notes
7. By sharing details of best teachers
8. By simply removing student's study related doubts
Always remember members here need each other's help and support.

So don't hesitate to share with others. Here in CAclubindia we must understand that contribution without expectation is the best policy.
SMALL MESSAGE TO THOSE WHO DID NOT CLEAR THIS TIME

I have a small message to all those students who didn't make it this time. I personally feel that you do not need any advise as for me your preparation is absolutely fine.

All you need to do is to just continue your efforts with full force. This is also very essential keeping in view your previous efforts. Use your May 2011 experience in the next attempt. Always keep yourself happy for positive energy and better performance.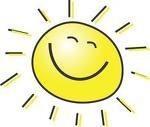 According to me there is no need to change your study plan completely. However, small modification and changes are always good to keep you moving with positive energy.
STICK TO THE BASICS OF STUDY
I would strongly suggest you all to stick to the basics of study to avoid further failure and ensure success. For me some basics of study are as follows:
1. Timely completion of course material — Very first basic thing is to finish your course to have better idea of course structure. This will also help you to prepare a good revision schedule along with study plan.

2. Timely revision — Another basic study point is to give ample emphasis to a good revision plan. There is nothing is this world which can substitute a good revision plan. To succeed revision is must.

3. Ample amount of practice of Numerical [account and cost] questions — One major reason of student failure is bad performance in practical questions. So ample amount of practice of Numerical [account and cost] questions is must along with perfect conceptual clarity.

4. Right amount of theory preparation in practical subjects — Most of the students don't give due value to the theory in the practical subject. So right amount of theory preparation in practical subjects is equally important. The best way to solve this issue is to prepare notes of frequently asked theory questions from Scanner.

5. Selection of right books — Another basic point for good preparation is the selection of right reference books. So take help from your seniors in choosing right books.

6. Good presentation of theory — Lack of good presentation especially in theory paper is one of the major drawbacks for most of the students. In theory subjects good presentation of theory is must along with mentioning case laws and sections etc. So I'd request you all to take note of the same.

Again take note that there is no need to change your study plan drastically. Just stick to the basics. Further never waste your time and keep discussing things and your preparation within your friend circle to improve the strategy.

My Best Wishes to everyone

.
Richank Garg