Good Noon Friends,
This article comes to you just a few days prior to the so called CA Final Results!
Yes friends, I very well understand the feelings of each one of you. Though we knew that results will be out in the midst of January; we were somewhere not in its anticipation so soon. On seeing the Notification in the website of ICAI, somehow my eyes rolled out, exclaiming the tension that was going to start the very next minute onwards.
I totally agree to the fact that, the agony and stress which we CA Students experience, prior to our Results cannot be fully understood by anyone else except our colleagues from the same fraternity. Consequently, being one among you, experiencing the very same condition, I would like to share some thoughts which will help you to be hopeful and stay positive and most importantly, provide some relief in so far as possible.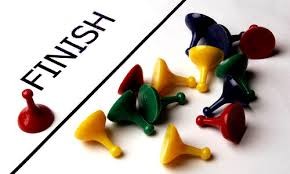 Firstly,I would like you to speak to yourself.
Yes friends, stop worrying as it is certainly a total waste of time and speak to yourself POSITIVELY !
As someone said, Positive thinking will let you do everything better than Negative thinking will. Just stick on to it and continue with your intended work.
Secondly,have Faith and Believe in yourself !
Friends, as the former US President and Author, Theodore Roosevelt said; 'Believe you can and you are halfway there'. If you think that no one can understand you or if you feel that you are all alone in the midst of chaos; then let me tell you good news, You can depend on yourself. No one can take your responsibility better than yourself. So, have immense faith in yourself.
Lastly, bid Goodbye to those people in your thoughts who call you, without fail on the day when Results are announced but never do they ever think of Wishing you on your Birthday or even greet you often elsewhere. Just remember that your life is not tied to those people who are anxious just to know your results or blame you for your faults without appreciating the effort you undertook.
Friends, I really want you to realize a fact, ie,you are what your thoughts have made you. So make your thoughts positive and see that your actions and its results will definitely turn out to be positive.
Wishing you all Success and Happiness Life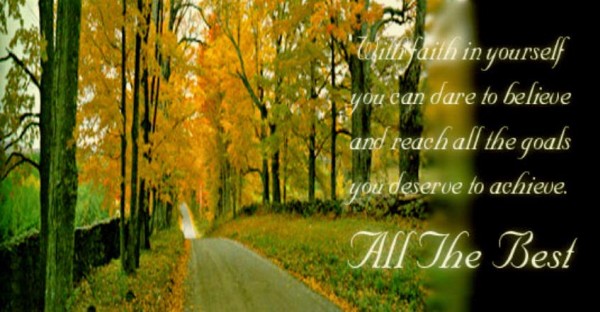 Tags
Exams