There can be two answers to the above Question i.e. Yes Or No.
I will talk about Chartered Accountancy being in a Mess in my article as Criticism leads to Improvement and I believe in it.
Well the course is right now pretty screwed up, because of the following reasons:
1) Articleship: "The Only difference between a Successful Chartered Accountant and a Chartered Accountant is Articleship". I am sure you must have heard this sentence a lot of times.
Friends, every year as per my rough calculation 60-70000 students clear CA IPCC and are eligible for doing articleship. But do we really have enough vacancies in these BIG 4s or other top firms who can actually provide you good training so that you can become a so called "Successful person" after Qualifying? The answer is NO and thus a student is forced to do articleship in a small or mid size CA firm in order to not to delay his CA Final attempt where work is seasonal.
I think there should be some minimum requirement before they are allowed to open a firm. Nowadays, you can see a CA firm in every corner of the city. They just hang a board and rent a room and alas there is a brand new CA firm. I doubt any article will learn anything valuable form this kind of environment. I strongly recommend that ICAI should have a quality control towards setting up of CA firms.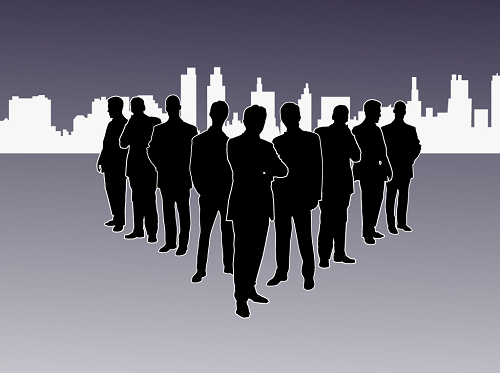 For god's sake, stop taking advantage of young 19 year olds who work for you 50 hours a week. Idea of articleship is to "learn" and not to "work". Yes, working is the best form of learning but I think it is stretched too far. Even if you want young people to work for you, at least don't crush their self-esteem by paying them lesser than drivers, clerks or the guy working at McDonalds! 3 years of such unfair behavior and you have a heartless 22 year old who pretty much hates the system rather than embracing it for all he could learn.
So what exactly is the need to do 3 years of Articleship under the same principal as ICAI do not allow transfer after 1 year and taking up Industrial training during last 9-12 months is not everyone's cup of tea?
In my opinion Articleship should not be made be compulsory. When I last checked, the CPA course in the US, it had two modules, where you get the degree by completing the course and then if you want to take an audit license then you have to go through the internship, but that is optional. So the articleship is primarily required for people who want to get into the audit profession.
Not every budding CA wants to be an auditor. If you want to get into finance or taxation, there is not much you will learn in your articleship. Hence articleship has to be made optional and applicable only for those who want an audit license. You can still have a compulsory six month/one year internship. Maybe the one year industrial training can be made compulsory.
Moreover CA training should be done after CA Final exams so that every student is encouraged to learn practical work Due to heavy pressure of studies students don't take articles hip seriously and after getting the knowledge students can implement it better. Due to this students also don't have to miss out on regular college degree.
The steps that I have mentioned are radical, but I sincerely believe that it is necessary to structure a CA course like that to make it properly marketable. Infact, if the CA course is structured in the above manner, CAs would be far more sought after than MBAs.
2) Easy Entry to this Profession: At present, students can start the course from Std 12 after appearing for an entrance exam or join directly after graduation. A commerce graduate need to score 55% marks and it is 60% for others. Do you think this should be the eligibility criteria for sitting in an entrance exam of a profession like Chartered Accountancy?
Why you can't raise the % one should get in 12th to be eligible to sit in entrance exam as with such low % a students can't even think of entering into a good commerce college and lot of students sit in this entrance just because they are not offered a seat in a college and thus even the non deserving candidates even sit for CPT and sometimes luckily clear. Besides eligibility criteria paper should also be made tougher.
IIT's and IIM's are prestigious degree just like Chartered Accountancy. There entry is limited, they maintain a standard. This is what should be followed.
In my opinion the entry for CA course should be made tough. After 3 to 4 years the student realiases that he is not fit to become CA with lot of failures to his credit, not only that even the family suffers thinking that their child will be a CA one day or the other. The frustration increases when he is not able to qualify and by the time he realizes to change to some other course he is confused and ultimately has only a B.com or a M.com degree to his credit.So the entry should be tough and he should feel that he will have a CA degree at the end and if entry is made tough to this profession then there might be no use of regulations like this "As per Regulation 39(2) "The Council may, in its discretion, revise the marks obtained by all candidates or a section of candidates in any particular paper or papers or in the aggregate in such manner as may be considered necessary, for maintaining the standards of pass percentage provided in these Regulations."
3) The Syllabus: To begin with CA is a distant learning course. As a result, students mostly lose out on their communication and interpersonal skills. Knowledge is of no use when one is not being able to express it.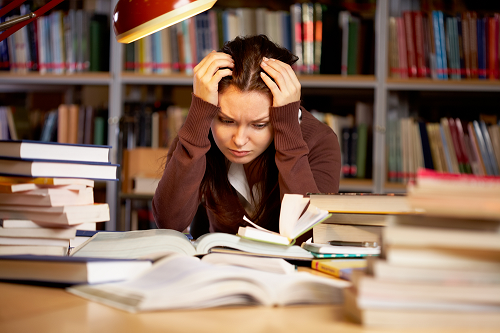 The syllabus is designed to make you an expert "auditor" or "tax consultant". I think, with the kind of understanding that a CA student has of financials, CA institute would do well to include more topics in areas of Corporate Finance, Banking or even Private Equity. Considering the fact that most of CA students are doing Bachelors in Business or Commerce, ICAI can build on the "business" knowledge of students and turn them into astute finance professionals with solid business understanding. Tweaking a few subjects in the syllabus can easily make the "skills" of a CA more relevant to a broader level of industry.
Further, the syllabus is very theoretical and to a great extent not even relevant in the practical world. Further, the syllabus has been designed more to cause mental stress than to create actual learning since the coverage is so vast that a person cannot go into the practical application of concepts. At the end of the day nobody remembers what they studied during exams and everybody uses Google at work.
Another issue is that we are taught everything, every damn thing. In short jack of all but master of none in the era where specialization is in need. The modules are also not up to mark when compared to other international professional courses.
4) Soft Skills: Many students sacrifice there college life for doing CA, so they sacrifice there best part of life in which they can learn all the necessary soft skills needed. The colleges actually teach you something worthwhile in your life!! The soft skills are supposed to be learned or developed by interacting with different people and that can be done only in college not in CA classes!!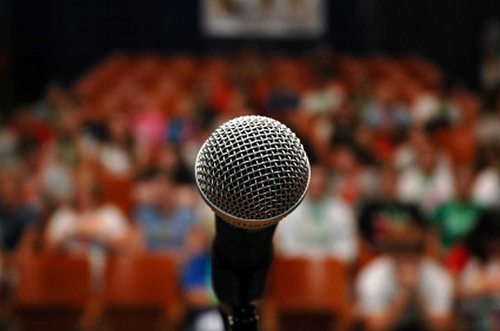 I know you must be thinking about Orientation or GMCS for that matter. But do you believe in just 10-15 days some magic will happen and suddenly your soft skills and most importantly your personality will improve?
Certainly NO, rather ICAI should come up with such trainings more often and their should be some compulsory seminars conducted once or twice in 15 days just like we have CPE hours for members for improving communication skills and personality
5) Tuitions: With the advent of satellite classes the best tuitions are available across the country. Considering the teacher's spoon feed, there is a huge tendency of cramming concepts over and over again without understanding the practical application. As a result people get the degree but lack on knowledge. Further, CAs lack on analytical and reasoning skills because of the lack of case studies in curriculum. Most of the students have the tendency of taking lessons taught in tuitions at face value without questioning or going to the extent of researching further over the net.
DISCLAIMER: I don't intend to insult any Person or Institution but I think we need to acknowledge our weakness first if we want to improve ourselves.
I am a CA in making and extremely proud of it. I write this not to dissuade anyone from taking the CA course. Infact, I think the course transforms your life ... it is a challenge, which when overcome, gives a lot of joy and sense of self-gratitude and it builds a very strong foundation of knowledge to expand upon.

But that does not mean there is no scope of improvement in the system. And the above list is just my view of where a start can be made to improve things!
ROHIT KAPOOR
You can write to me:
E-mail: rohitkpr1992@gmail.com
Facebook: www.facebook.com/ConnectwithRK
Tags
Professional Resource