The National Financial Reporting Authority (NFRA) an independent audit regulator. NFRA, makes recommendations to the government on the formulation and laying down of accounting and auditing policies and standards for adoption by companies or their auditors, have recently carried out a preliminary analysis on the key financial parameters of companies. The analysis was to understand issues related to compliance with the regulatory framework specifically by MSMEs having net worth below Rs 250 crores.
NFRA sought public and stakeholder comments on whether micro, small and medium companies depending upon some criteria and threshold; should be exempted from obligatory statutory audit currently stipulated under Companies Act, 2013 for all companies. "Major economies of the world require statutory audits for small companies only in case some minimum criteria of public interest are satisfied," adds NFRA.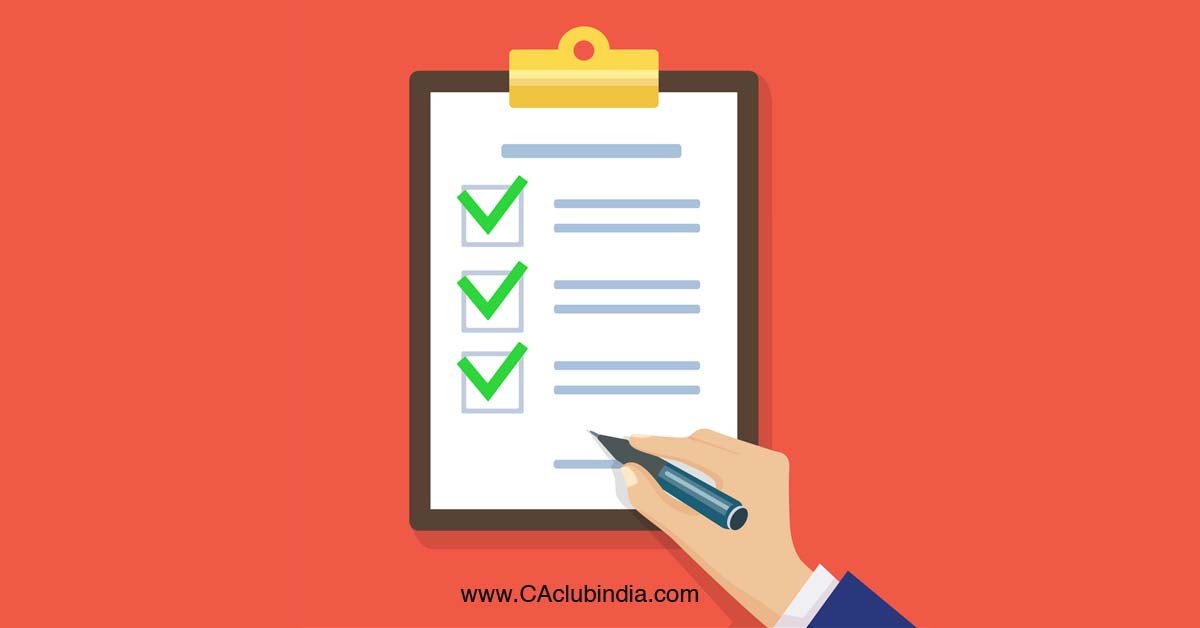 The Consultation Paper
MSMCs are the backbone of the Country's Economy, and to facilitate the ease of business and to reduce burden the NFRA reconsiders the threshold limit of the Company's Net Worth to Rs 250 Crores .
The NFRA invites to Comment Specifically on four questions.
Do you think that Micro, Small and Medium Companies (MSMCs) depending upon some criteria and threshold should be exempted from the obligatory statutory audit under Companies Act, 2013?
Do you think there is a requirement for a separate set of auditing standards for MSMCs as it exists for accounting standards? If no, why not and if yes, what should be the basis for the same?
The cost of conducting an audit as per the prescribed standards is an important input for the responses to Questions 1 and 2. Do you agree with the approach for estimating standard cost of audit computed by NFRA?
Do you think the current exemption thresholds for CARO, ICFR and statutory audit applicability need to be standardised and made uniform?
ICAI's Comment on the Consultation Paper
The Institute of Chartered Accountants of India, is the prime regulatory authority of professional auditing and accounting practices in India.
ICAI is not in favour of the consultation paper.
"Even this statement that micro, small and medium companies should be subject to audit only if they satisfy certain public interest entity criteria cannot be regarded as the view of NFRA. This view was never brought for discussion at the NFRA board. NFRA does not have jurisdiction over micro, small and medium companies," said CA Nihar N Jambusaria the honourable President of the ICAI he also added that as per Companies Act, 2013 and NFRA rules it is not in the purview of NFRA to recommend whether the audit of certain companies are required.
Pros and Cons if the Consultation Paper is Passed
Pros
Ease of doing Business
Self Declaration by Directors . Directors are aware of minute details of the company.
Cost effective for MSMCs
Audit Burden reduced
Cons
No Check on Business. Removal of Statutory audits on MSMCs might facilitate frauds and misstatements since GST and Tax audits have been scaled down.
Numerous standards and laws might hamper the productivity or the Key Management Personnel and lead to confusions and noncompliance.
Unemployment of professionals.
Imbalance in the economy since there is no check on the activities.
Window dressed financials to take advantage of shareholders/stakeholders, financial institutions.
Minority Interest in companies will be affected.
"Loved reading this piece by
Poojitha Raam
?
Join CAclubindia's network for Daily Articles, News Updates, Forum Threads, Judgments, Courses for CA/CS/CMA, Professional Courses and MUCH MORE!"
Tags :
audit