This Article is about Jobs. As we all know, Now-a-days CAs are also facing Problem regarding Jobs. Due to High Competition in the Market. CAs are very comfortable with doing Practice because It's Satisfies with Capacity of Work as well Money also. However, Now-a-days due to Competition and several Weak Financial situation of Economy, Practice is very hard to do and develop.
Chartered Accountant have Mainly 3 Option i.e. Practice, Job And To provide Coaching for CA Students. As far as Concern with Coaching, It's required. One kind of Skill And hobby to Provide Coaching as Service. So, It's not much general way to go for It.
Job is More Beneficial and One and only Option For us. However, In Job We have Many Option to Choose our Field. There is no limitation of our Degree. In India, We find lots of Private as well as Governments Jobs. As India Mixed Economy We find Both Option at Single Place.
Chartered Accountancy is Very Different type of Professional Degree, We can't Compare with any other in Finance Field. CA is King of Finance. As we Know KING is always one. No alternative for this kind of People.
This kind Of Personality has Passion in his/her Work, Thinking , Actions, Re-Actions And It's decision Making. They believes And Thinks On It's Own. So, It's quite difficult task to go for jobs and working on others' directions.
Now, First of all We should discussed about Private Jobs and Public Jobs. Then We can finally Decide what Should be the Best Option For Chartered Accountant!
As we are seeing Financial Situation of our Economy is quite bad from last 2-3 years. Period Of Recession is Continues From "Big Recession Of America". At this time Private Companies doesn't want to create good Jobs. It's Create Burden on Companies Financial Position.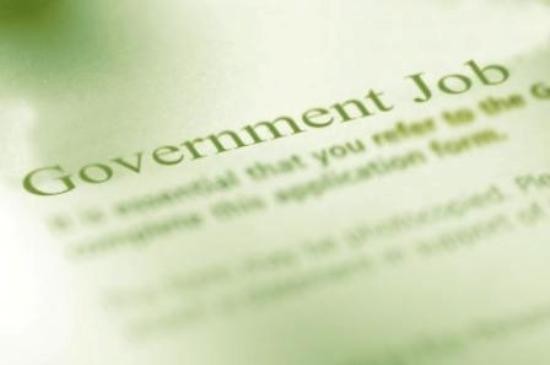 Attraction Of Public Jobs in India is Very High from Asian times. We have many reasons of this Attraction like, Healthy Salary , Job Guarantee , Fix Increments , Bonus, Fix time For Work , Leaves , Less Working Burden , Etc are the Most beneficial reasons Why People Are crazy About Getting Government Jobs.
Should Chartered Accountants crazy About Govt. Jobs? "Government Jobs are like Gold". Investing in Gold is very good option to get maximum return of your investments, but It will Block Money / Wealth Of economy. As a result Economy has to suffer shortage of money in economy. As compare to this example with our life, we are blocking our future ppportunities and to do something new by own thinking by choosing Governments Jobs. These Jobs Invisibly Prevent our Freedom to think about Rationality.
We have to Face Highly Corrupted System And People that can not be Changed By us. And this will also not a proper way to Change System. Aim and Motive to be a Chartered May not be Satisfies in Regards. We have to Surrender Our Own thinking Against Majority.
Other Aspect Like, Sufficient Money, Fixation of Job, this all aspect changes our Attitude towards our Original Goals/Aims to be a Chartered. It's Changes our direction towards life also. And at last We blame on System for forgetting our Responsibilities, Goals, Aims ,Etc Just because of We were in Head of Government and haven't any worry about Career.
As we are seeing in Public Sector , People have very Bad Attitude towards his/her Work. They are Working like, We are taking Obligation of His/her Position. In real term , "They are Servant of Society". My language is not bad in manner what I said. This is Authorized Statement By Law of India.
Compare to this in reality is totally different. They don't have manners, communication skills, values, common sense how to behave with anyone, doesn't follow any ethical Standard, morality etc. This all are missing from It's personality only because of they are Son of Government.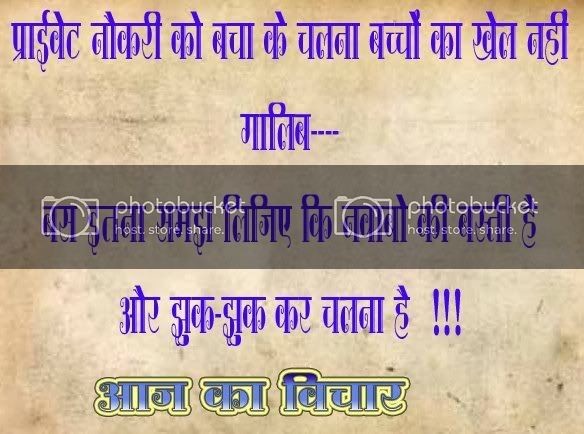 This all are Reason for our totally Wastage of Economy's Wealth. As compare to this Private Jobs are far better. However, they are giving less comfort compare to Public Jobs. But thing is that, what We are doing in Private Sector is Ideal. It has some Standard. We can develop Our Self, our own thinking.
Revolutionary thinkers are required For Developed India From Developing India. CAs are most Important Part of Our Country. If they are attracting by Gold Investment (as earlier We discussed ) rather then to Invest their Expert Knowledge for Development of Country.
Thanks For Reading And Spending Your Valuable Time.
Regards
Bhargav Nathwani