BANK PROFILE AS ON 31ST MARCH 2018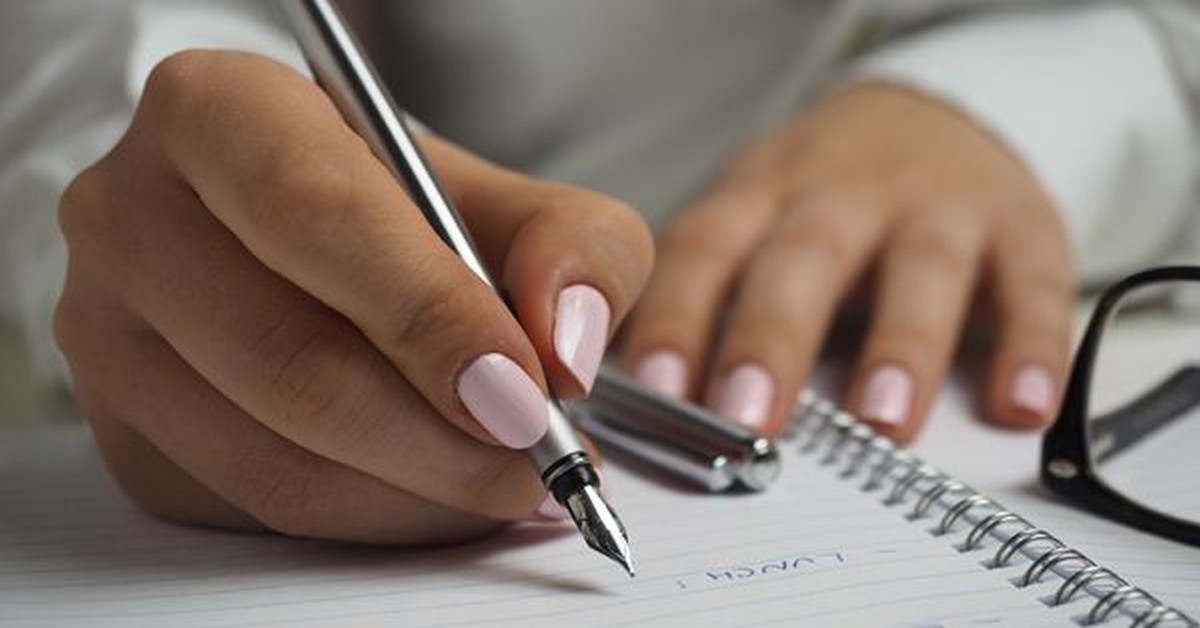 | | |
| --- | --- |
| Registered Office | 240, Shankar Sadan, SION (E), Mumbai-400022 |
| Number of Members | 66045 |
| Number of Branches | 134 Branches |
| Paid up Share Capital | Rs. 294.22 Crore |
| Total Reserves and Funds | Rs. 814.80 Crore |
| Total Deposits | Rs. 9938.85 Crore |
| Total Loans and Advances | Rs. 7457.50 Crore |
| Total Overdues | Rs. 199.60 Crore |
| Gross NPA's | 1.99% |
| Net NPA's | 1.05% |
| Net Profit | Rs. 100.90 Crore |
**Note: Annual Report of the Bank for FY 2018-19 was not in Public Domain at the time of writing this Article and thus Author has used Previous Year Figures to give readers an idea about the profile of Bank. Certain figures of FY 2018-19 have been mentioned in Article but those are from various newspaper reports and not from Annual Report
Managing Director: Shri Joy Thomas
Chairman: S. Waryam Singh
Statutory Auditors: M/s Lakdawala And Co.

The profile of the Bank and the Financial Performance seems good then what led to collapse?

How are Cooperatives overseen?

One needs to go back to history. Cooperative banks came directly under the RBI's radar in 1966 but faced the problem of dual regulation. The Registrar of Cooperative Societies (RCS) is in control of management elections and many administrative issues as well as auditing.

The RBI brought them under the Banking Regulation Act as applicable to cooperative societies, which included all the regulatory aspects, namely, the granting of the licence, maintaining cash reserve, statutory liquidity and capital adequacy ratios, and inspection of these banks. So, in a sense, urban cooperative banks have been under the radar of the RBI, but because of dual regulation, one always had a feeling that one did not have as much control over these banks in terms of supercession of boards or removal of directors, as the RBI has over private sector banks.
Why is PMC in News?

Few days ago, PMC account holders got a message on their phones that shocked them. PMC Bank was directed by the RBI to let the account holders withdraw no more than ₹1000 for the next six months; not extend or provide any new loans. All of this, overnight. No intimation was given to the customers.

The reason behind this punitive action by the RBI was primarily the under-reporting of Non-performing Assets (NPAs) and underestimation of a debt.
PMC gave out a Rs. 2500 crore loan to HDIL and despite the HDIL defaulting on repayments, PMC Bank's auditors did not classify the loan to HDIL as an NPA, and the RBI finally put its foot down and termed the loan as a "complete loss".
HDIL (Housing Development and Infrastructure Limited) is a listed real estate development company in India, with significant operations in the Mumbai Metropolitan Region. HDIL's business focuses on Real Estate Development, including construction and development of residential projects and, more recently, commercial and retail projects, Slum Rehabilitation and Development, including clearing slum land and rehousing slum dwellers, and Land Development, including development of infrastructure on land which the company then sells to other property developers

PMC and HDIL Connection?

According to PMC bank's annual report 2018-19, as on March 31, 2019, the bank had total deposits of Rs 11,617.34 crore and advances of Rs 8,383.33 crore. In 2018-19, the cooperative bank posted a total revenue of Rs 1,297.98 crore. The revenue was recorded as Rs 1,170.49 crore in 2017-18.

RBI action was prompted by PMC Bank's loan of about Rs 96.5 crore granted to HDIL held by the Wadhawan's** in August. HDIL used this amount to clear its dues to Bank of India, which had approached the National Company Law Tribunal (NCLT) that had threatened to begin insolvency proceedings against HDIL. Surprisingly, this loan was granted in spite of HDIL's outstanding of about Rs 2,500 crore to PMC.

** Mr. Rakesh Kumar Wadhawan is Executive Chairman, founder and one of the promoters of the HDIL Group and his son Mr. Sarang Wadhawan is Vice Chairman & Managing Director and one of the company's promoters.
Waryam Singh got appointed as the chairman of PMC Bank in January 2015 for a period of five years. This was, in fact, Singh's second stint as the chairman of the lender. He had held the office previously from 1999 to 2005.He held 1.91 percent stake in HDIL till 2017, two years into his tenure at PMC.

Bank of India took HDIL to the Mumbai Bench of National Company Law Tribunal (NCLT) after the real estate firm failed to repay dues worth Rs 522 crore. The NCLT on 20 August admitted HDIL under the provisions of the Insolvency Bankruptcy Code.
Following this, HDIL challenged the NCLT order in the National Company Law Appellate Tribunal. The fresh loan extended by PMC Bank was seemingly a bad financial move, given the fact that HDIL was already facing an insolvency case.

HDIL were one of the sponsor of Kolkata Knight Riders, an IPL cricket team owned by Bollywood actor Shah Rukh Khan. HDIL was also the organizer of a glorious Mumbai fashion event - HDIL Couture Week India, which was later shelved. HDIL had also stake in Adhikari Brothers' firms and Hindi news channel Live India.
Result of Investigation by ED?

The now-suspended managing director of the crisis-hit Punjab and Maharashtra Cooperative Bank (PMC), Joy Thomas, has reportedly admitted to the Reserve Bank of India (RBI) that the bank's actual exposure to the bankrupt Housing Development and Infrastructure (HDIL) is over Rs 6,500 crore. This is four times the regulatory cap or a whopping 73 per cent of its entire assets of Rs 8,880 crore.
The admission came in after a board member leaked the actual balance sheet details to the Reserve Bank, a source in know of the details said.

Thomas admitted that the exposure to HDIL Group was over Rs 6,500 crore, which is nearly 73 per cent of its total loan book of Rs 8,880 crore as of September 19, 2019. As per regulations, single entity exposure limit for banks is 15 per cent of their capital fund. For group companies, the exposure limit is 20 per cent. Thus, PMC's exposure to HDIL is almost four-times of what RBI mandates.

Thomas has also put the actual NPA number at 60-70 per cent as against a reported net NPA of 2.19 per cent as of March 31, 2019

Punjab and Maharashtra Cooperative (PMC) Bank replaced 44 loan accounts of the HDIL group with over 21,000 fictitious loan accounts. The Economic Offences Wings of city police disclosed the information while seeking custody of chairman and managing director of Housing Development and Infrastructure Ltd (HDIL) Rakesh Wadhawan and his son Sarang.

These loans were not recorded in core banking system, instead they were mere entries in the "master indent" (details of loan accounts) submitted to the RBI for inspection.

Action against those involved in Fraud?
Mumbai Police's Economic Offences Wing (EOW) has registered a first information report (FIR) in the case of financial irregularities. Named as accused in the FIR filed by the EOW are PMC Bank's suspended director Joy Thomas, chairperson Waryam Singh; Rakesh Wadhwan and Sarang Wadhwan of HDIL; other entities connected to HDIL; as well as promoters and officer bearers of PMC Bank.

The Enforcement Directorate (ED) on October 4, 2019, carried out raid across six locations in Mumbai and adjoining areas in order to gather evidence in a money-laundering case involving Punjab and Maharashtra Co-operative (PMC) Bank and Housing Development and Infrastructure Limited (HDIL).
The ED move followed after the Economic Offence Wing (EOW) of the Mumbai Police arrested bosses of the debt-saddled HDIL on October 3, 2019, on charges of their alleged involvement in the PMC Bank fraud. The listed builder's commercial and residential properties worth Rs 3,500 crore were also attached as part of the EOW action. The Enforcement Directorate (ED) has seized 12 high-end cars which include two Rolls Royce, two Range Rover and one Bentley, of Housing Development and Infrastructure Limited (HDIL) chairman Rakesh Wadhawan and his son Sarang Wadhawan

Apart from Bank of India, several other financial institutions have moved several petitions against HDIL in the Mumbai Bench of the NCLT, over loan defaults, under Section 7 of the Insolvency and Bankruptcy Code (IBC). These include Syndicate Bank, Corporation Bank, Dena Bank, Union Bank and Indian Bank.

The financial investigating agency is looking for the details of other 18 companies linked to HDIL during the raids. Companies liked to HDIL are Wadhawan Livestock Pvt Ltd, Privilege Industries Ltd, UM Architecture and Contractors Ltd, Guruashish Construction Pvt Ltd, Heritage Housing Development (India) Pvt Ltd, HR Infracity Pvt Ltd, Libra Hotels Pvt Ltd, Privilege Airways Pvt Ltd and ANC Holdings & Investment Pvt Ltd.
The Economic Offences Wing (EOW) of Mumbai Police on October 5 has arrested Waryam Singh, former Chairman of Punjab and Maharashtra Co-operative Bank (PMC).
My Views on the PMC Crisis?
Ideally statutory auditors must look through accounts in a more detailed manner irrespective of the size of operations to ensure there are no concerns and do not rule out action by the RBI.
There is often huge pressure on auditors due to growing size of businesses but it is their responsibility. In the case of banks, the accounts are automated and they also have CBS. So audit is all about being able to read and analyse the data.

Urban cooperative banks failures occur with alarming regularity. Their numbers fell from 1,926 in 2004 to 1,551 in 2018, as per RBI data. One reason why cooperative banks fail so often is their small capital base. For example, urban cooperative banks can start with a capital base of Rs 25 lakh compared to Rs 100 crore for small finance banks
RBI's supervision of cooperative banks is not as stringent as that of commercial banks. RBI should have more power over cooperative banks and empowering the RBI to implement resolution techniques such as winding-up and liquidating banks, without involving other regulators under the cooperative societies' laws.
Though Efforts have been made to present the correct facts as the investigation is still on and the figures mentioned in article might differ on account of rumours and speculations, readers may write to Author in case they find any factual error.
The author can also be reached at connectwithcarohitkapoor@gmail.com
Tags
Professional Resource