A professional certification is very important for any individual who wants to pursue a career. Especially in the field of finance, a professional certification is very essential nowadays.
Professional certification in the field of finance includes CMA/CWM/CA/CPA/ACCA/FRM to name a few, are qualifications that are issued by respective regulatory bodies or Institutes. These certificates are granted to individuals once they pass the exams and complete the mandatory training. After these, they can apply for membership in the particular regulatory bodies.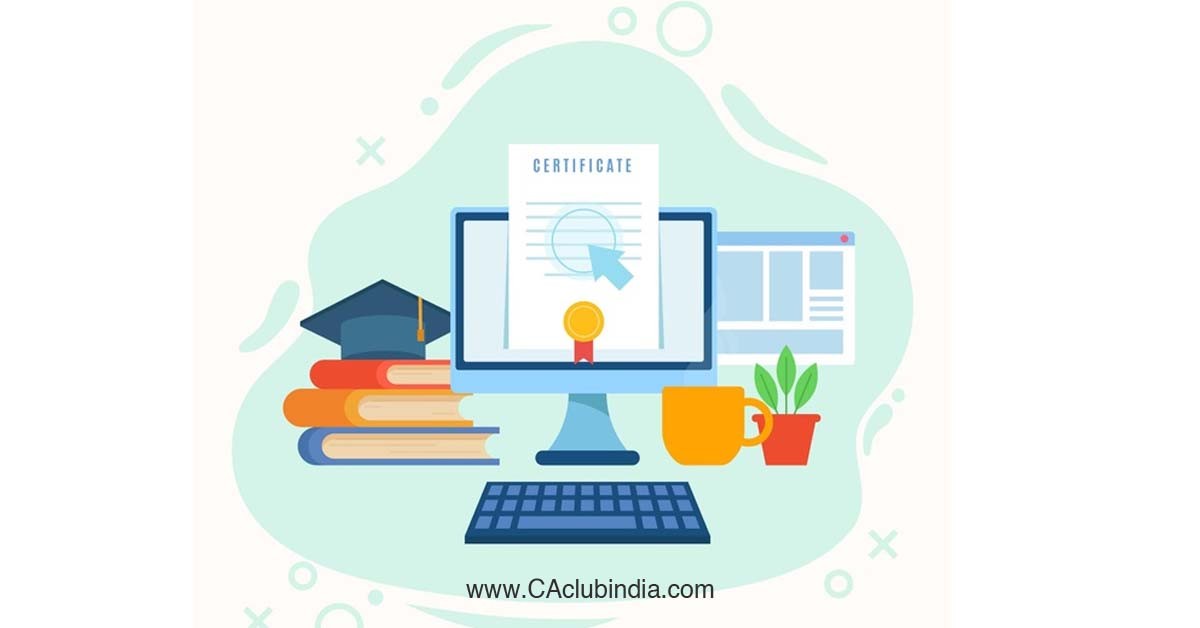 A certification also helps you stand out amongst the others also applying for the role/job. In today's age when there is such intense competition, it is very essential that an individual has something unique on their resume that will show a demonstrated commitment, understanding and excellence in the profession.
A professional certification gives an advantage to the individual in terms of the competition. Though there is a lot of information also available on the internet, it is very important that a professional certification in the field of expertise is received. According to a study, people who have done professional certifications and hold that degree have a salary increase in most cases.
Nowadays individuals like to trust those individuals who have the certification and expertise. A professional certification if done in the later stages of your career may help you in the advancement of your career or may increase your chances of getting a promotion to a higher post in your organization.
If an individual wants to learn something in another field in which they don't specialize in, a professional certification or a professional course might be able to provide that knowledge to that individual.
Example:- If I have a career in finance and have no knowledge in the field of marketing and want to increase my knowledge in the same then a professional certification course will be helpful for me to learn about marketing. It is the right way to learn about a new topic and also a professional certification attests that an individual has knowledge of that particular field. Professional certification shows a rock-solid foundation in a particular subject.
The advanced training, information, and knowledge you gain from specialized coursework can provide you with up-to-date tools and technical strategies that will serve to guide and direct you in the execution of your projects, allowing you to manage all aspects of your work more effectively.
At this point in time a professional certification is very much required and if done adds in a positive way for the long term. People looking for advancements in career or people looking to shift careers can definitely choose to do a professional certification. Especially in the field of Finance when there is so much to learn each day it is very important that to stay up-to-date one does various professional certifications. To be in the loop with various advancements and the latest upgradations it is essential one does a professional course.
To check out the Certification Courses by CCI Online Learning - click here
"Loved reading this piece by
Prachi Bansal
?
Join CAclubindia's network for Daily Articles, News Updates, Forum Threads, Judgments, Courses for CA/CS/CMA, Professional Courses and MUCH MORE!"
Tags
career