If you are pursuing, CA, CS, CMA, or LLB, etc. you might have come across many case laws but at times it becomes difficult to memorize them. In this write-up, I am going to share the trick to memorize any case law. So read on.
Hello Students,
Hope you are doing good and are keeping safe. In this write-up, I am going to share the trick to memorize any case law using the technique of visualization. Before going directly into the topic, let us first understand the format regarding how case law is written and its parts.
The format is as follow,
Plaintiff Vs Respondent | Year of Verdict | Volume | Journal/Report | Page number | Adjudicating authority
For e.g.. CIT vs. Singapore Airlines Ltd (2015) 377 ITR 372 (SC)
• Plaintiff - is the person who has filed the case.
• Respondent - is the person on whom the case is filed against or has to respond.
• Year of Verdict - is the year in which the adjudicating authority has passed the verdict
• Volume, Journal/Report and Page number - these three represent the address where one can find the details of the case, proceeding, rationale, etc.
• Adjudicating Authority - is the authority which is going to pass the verdict considering the applicable Laws and Regulations and facts of the case.
From an academic point of view, I feel the most important things to remember are, Plaintiff, Respondent, Year of Verdict and Adjudicating authority
In the above example,
• CIT is plaintiff,
• Singapore Airlines Ltd is Respondent
• 2015 is Year of Verdict
• Supreme Court is the Adjudicating authority.
Now, we can move forward to understand the visualization process.
The visualization process will start by having an image assigned to each of the parts i.e. Plaintiff, Respondent, Year of Verdict, and Adjudicating Authority. And by using all 4 images, a big picture is to be created in the mind, preferably to have an active image, kind of video or gif. For easy memorization, the image must be the most unique, weird, and creative. The image is to be assigned to each part of the case law. Out of the four parts, two are static and two are dynamic.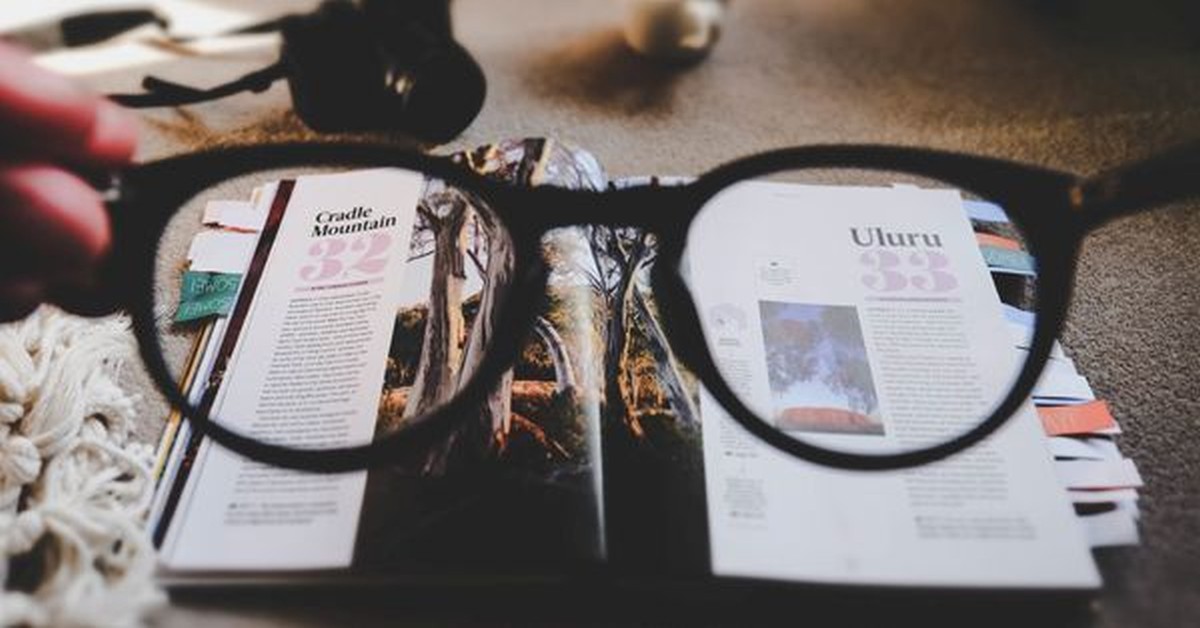 • Static - Year of Verdict and Adjudicating Authority
• Dynamic - Plaintiff and Respondent
For the Static part, one can have a static image which is to be used across all case laws while dynamic keeps on changing depending on the case law. It may be a little confusing at this juncture but would make sense going forward.
Before directly moving into the bigger picture let's assess each piece/parts step by step. First, we will see the static part-year of the verdict.
Year of Verdict
To remember the year, it can be tied with some events in that particular year, it can be classified under three types.

Examples of such events are as follows,
Global Event
• 2008 - Lehman Brothers
• 2016 - Referendum Brexit
• 2019 - COVID 19
National Event
• 2014 - Modi Wave
• 2018 - PNB/Nirav Modi
• 2020 - the year of lockdown
Personal Event
• 2015 - Start of my YouTube Channel ( https://www.youtube.com/AmitTheAB )
• 2017 - Becoming a member of ICAI
We can easily attach the image of that event for that year. For eg. YouTube Logo for 2015, Virus image for 2019, Cage for 2020, and so on.
Adjudicating Authorities
Each enactment has a different process as well as different adjudicating authorities. The first task is to enlist all the adjudicating authorities to understand what we are working with. I have taken the example of the Income Tax Act 1961 there we have 4 Adjudicating authorities viz. CIT(A), ITAT, HC, and SC. We will see how we can get a graphical representation for all of the authorities,
Please note the below reference helps me to memorize easily, it may happen you would have to think something more personal to you.
1. Commissioner of Income Tax (Appeals)
- They are the first line of appeal. So I keep my mom's image as CIT(A) as every kid whenever has some issue, s/he would first complain to her/his parents. Hence this seems apt for CIT(A).
2. Income Tax Appellate Tribunal -
- The acronym for Income Tax Appellate Tribunal is ITAT which loosely resembles the TATA group. So I keep the TATA's logo for ITAT
3. High Court
Broadly speaking, High Court is one per state (some states share one HC) and is being referred by the state in Adjudicating authority. For eg Bombay HC - BOM would be used, Gujarat HC - GUJ would be used, and so on.
To memorize the HC, the state's uniqueness is to be visualized. This visualization depends on your interest. E.g. I follow several political leaders, so it is easy for me to visualize political leaders for each state. However if you are fond of any other topic you resemble the same with different states. But there are several other ways too, I have shared the broad categories below.
Places
• Gateway of India - Bombay HC - Mumbai, Maharashtra
• TajMahal - Allahabad HC - Agra, UP
• Statue of Unity - Gujarat HC - near Vadodara & Surat, Gujarat
Events/Festivals
• 26/11 - Bombay HC - Terrorist Attacks - Mumbai
• Durga Puja - Kolkata HC
• Uttarayana - Gujarat HC
• Lohri - Punjab & Haryana HC
Politician/Celebrities/Organizations
• Narendra Modi - Gujarat HC
• Bala SahebThakre - Bombay HC
• Priya P Varrier - Kerala HC
• Bombay Stock Exchange (BSE) - Bombay HC
• Allahabad Bank - Allahabad HC
• Punjab National Bank - Punjab & Haryana HC
• Bank of Baroda - Gujarat HC
Relatives/Friends
If you have some relatives staying in a different state or friends staying or shifted to another state then you could use them for resembles of that state HC.
The above are just an indicative list; one has to improvise as per his/her interest.
4. Supreme Court
Supreme Court is the supreme authority and to understand the supremacy I resemble it to Grandfather. And to visualize it most creatively, I use the movie 'Dhammal" dialogue," har baap ka ek baap hota hai, aur use hum dadajikehtahain" so I add RiteshDeshmukh and JavedJaffery's image as a resemblance for Supreme Court
Now once we are through with Static part, next is dynamic part i.e. Plaintiff and Defendant.
Plaintiff and/or Defendant
Well, this part is dynamic and subjective, depends on person to person. The plaintiff or defendant is to be visualized from one's perspective and understanding about the case law. It's better to explain the same with few examples.
1. Queen Educational Society
- First thing comes to the mind by 'Queen" is Queen Elizabeth and the same can be used in visualization. Considering the Educational Society, the visualization can be done as Queen Elizabeth addressing students in a class.
2. Avenue Super Chits Pvt Ltd
- DMART is the first thing that hits my mind, as D-Mart chain is owned by the company named Avenue Super Market. To make it unique, instead of regular FMCG business, the visualization can be done of a casino (Lottery/Chit Business). So the full picture would be a DMART store running a Casino.
3. Mehak Finvest Pvt Ltd
- Mehak means smell which can be resembled to a Flower or perfume/Deo. To make it unique, instead of a simple flower or Perfume/Deo, the visualization can be done as a plant where the money-bills are grown on the branches or a deo bottle which sprays money-bills out of the nob.
Please note, many yet times Assessing Officer is CIT and goes into an appeal, CIT would either be a plaintiff or respondent, in such cases additional visualization would be required. Just to share my personal experience, I have an ongoing debate with my Mom on me going bald, I use the same to visualize when CIT is a plaintiff or respondent so the image would include my mom and bald me.
Putting it all together
I hope the above examples would help to visualize the parts of the big picture. Now let us put it all together. Let us revisit our example CIT vs Singapore Airlines Ltd (2015) 377 ITR 372 (SC)
First, we need to have a graphical representation of all the parts of the case law,
CIT - Here CIT is a plaintiff so my mom and bald me would be in the image.
Singapore Airlines Ltd - In Indian parlance, it would be difficult to imagine Singapore airlines, but it would be easy to visualize Spice Jet. So a SpiceJet airplane can be considered
2015 - Launch of my YouTube Channel
SC - Ritesh Deshmukh and Javed Jaffery's image
Once the parts are finalized, we need to put it all together. Let's see how things could work,
Visualize, bald me and my mom boarding a SpiceJet airplane and observe Ritesh Deshmukh and Javed Jaffery making graffiti of Singapore on SpiceJet's logo and I uploaded the whole fiasco on my YouTube Channel which went viral.
This visualization will help to remember the whole case law; just wanted to share a pro tip the weirder the visualization the easier it is to remember.
I hope you all will find the write-up helpful. In case if you need more examples on this technique, you can check out my video on YouTube on the same ( https://youtu.be/klOiLDBZcHs )
The author can also be reached at achievewithab@gmail.com
Tags
students