The BFSI industry has seen several advancements over the past few decades. Be it the nationalisation of banks, or the increase in demand for online banking, the banking and finance landscape has evolved exponentially.
Owing to the cut-throat competition in the market, the importance of polishing one's skill sets, goes without saying. Employers are no longer looking for run-of-the-mill professionals – they want people who hold specialised domain skills along with entrepreneurial and managerial skills. What better than an MBA degree to acquire both industry-specific skills and managerial skills!
Enter, the MBA degree in Digital Finance and Banking, by O.P. Jindal Global University, an A-grade university.*
The 2-year program is powered by upGrad, India's largest online higher education company.**
Delivered in a blended learning environment, this program is the go-to option for MBA aspirants who wish to enhance their knowledge of the digital banking and finance industry, while they work.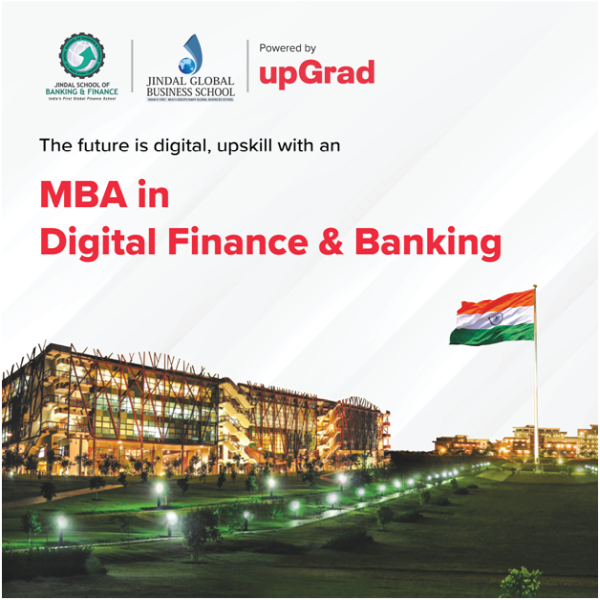 What makes this program stand out?
Get an MBA degree from a university that has been conferred with the title of Institute of Eminence
Become a JGU alumnus and network with professionals from all around the world, hailing from varying backgrounds
Visit the university campus in the 2nd year to enjoy classroom learning
Learn from leading management faculty members and industry leaders
Receive 360 degree career support from upGrad - includes access to job portals, mock interviews, resume feedback, and much more
What would these 2 years cover?
We'll let the numbers speak for themselves.
1000+ hours of learning content
30+ assignments
10+ HBR case studies and simulations
3 hours of live learning sessions per week
1 capstone project to make learners industry-ready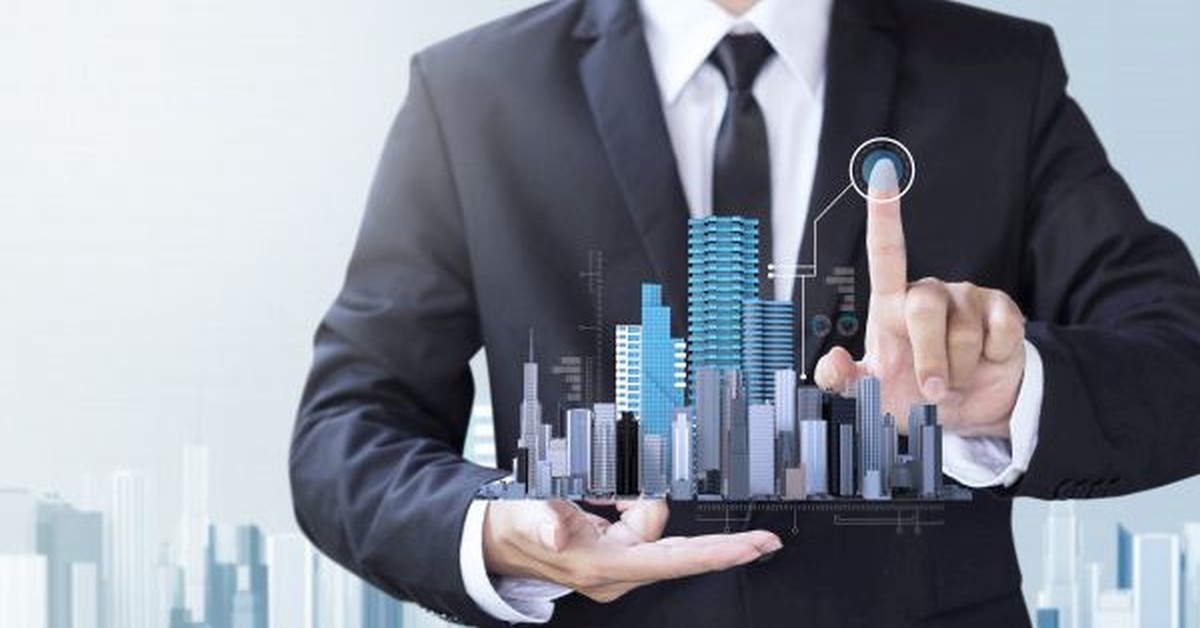 Why opt for a specialisation in Digital Finance & Banking?
The BFSI industry is evolving rapidly. With the inclusion of new-age technologies in this field, there is a pressing need for expert professionals who can implement these technologies to create innovative banking and financial solutions. This is where an MBA degree in a specialised field like Digital Finance and Banking can bring about a welcome change and drive "value addition" in the BFSI sector. Prof. Ram Ramachandran, Professor and Vice Dean at JSBF aptly stated:
"Digital disruption is accelerating the demand for business and finance professionals to have a nuanced understanding of emerging technologies, digital transformation, and governance processes. FinTech and AI will transform the face of traditional banks. The need for future skilled professionals will become acute in the next 3 to 5 years."
5 Reasons Why MBA Graduates Are Preferred By Employers
1. They possess niche knowledge and skills
MBA graduates in Digital Finance & Banking have extensive knowledge on various subject matters of the banking and finance sectors. They are capable of looking at the complexities of the BFSI industry from a multi-disciplinary perspective. Since they are well-versed with the latest tech and market trends, they are trained to cope with the emerging challenges brought about by the rapid digital disruption of the BFSI industry, making them an asset to every employer.
2. They possess transferable skills
Every MBA program is designed with a healthy balance between hard and soft skills. The best part is that the unique combination of these skills is not constrained to any specific industry. For instance, leadership, project management, and analytical thinking are skills required in every sector. This is what makes MBA degree holders multi-talented. They can move from one industry to another smoothly.
An MBA with DFB specialization can seamlessly juggle both technological, entrepreneurial, and managerial responsibilities within a company.
3. They are project management wizards
Project management lies at the core of an MBA program. MBA graduates are trained to look at problems from a 360-degree angle. By doing so, they can always find dynamic ways to approach the project at hand. This is where their planning and organizational instincts kick in! Since they have a keen business and managerial sense, they can create optimal management strategies while leading multiple teams.
4. They have aced marketing
Marketing is another crucial aspect of an MBA program. In fact, well-designed marketing strategies are among the pivotal ingredients behind any business's healthy functioning. Banks are no exception. All banks require excellent marketing strategies and campaigns to acquire new clients and expand their user base. As MBA graduates have already aced the art of marketing, they can create practical and actionable marketing plans that prime importance to the target audience's pain points.
5. They have excellent critical thinking abilities
An MBA degree prepares candidates to sharpen their critical thinking skills by actively working on case studies, live projects, and business presentations. This allows them to get hands-on domain experience.Naturally, their critical thinking abilities come in handy in real-world scenarios where they have to work with real business issues and challenges. Since MBA graduates can use their critical and analytical faculties to understand a problem from all possible angles, they can make sound and informed business decisions.
While these are just a few instances, it's no secret that employers prefer MBA graduates for their sharp skill sets and industry-readiness. Move ahead in your career with a specialisation, while you work.
Tags
professional resource