Introduction
Technology innovation is at the peak around the world and finance & audit professionals are finding it difficult to keep pace with these technologies. Organizations are implementing the modernization process to manage the huge amount of data they receive on day to day basis. Data which is generated in-house is saturating but the outside data is also pushing the data volumes to go up. Managing this data which is useful for decision making is a difficult task. Hence, professionals need to gear up with the new technologies which can help them in making useful decisions related to auditing, accounting, capital budgeting and merger and acquisition activities. To manage this huge inflow of data a robust ecosystem should be developed. Organizations around the world are knowingly investing in futuristic technologies such as Robotics, Cognitive, Block-chain, In-memory computing and Advanced Analytics. These exponential technologies will change the process of financial decision making.
Robotics:
Machines in industrial revolution changed the factory floor dramatically and the same will be experienced with the help of robotics in finance and auditing areas. This robot led automation has the potential to change the decision-making process at top and middle level management. The capability and demand existed for this technology and it is enabled by abundant computing power and software solutions that can be packaged and downloaded. Many budgeting apps are a great example of robotics. The benefits of this technology are increased throughput, flexibility, improved accuracy and detailed data captured.
Cognitive computing:
Artificial intelligence is a great example of cognitive computing. This technique is used in accounts payable processing, management reporting, financial planning, internal audit and enterprise risk management. Cognitive solutions are developed from cloud and can be hosted on in-house servers.
Block-chain:
A block-chain is a disseminated database that is used to maintain a repeatedly growing list of records, called blocks. Each block contains a time stamp and a link to a previous block. Such block-chain technology can be used to manage database without the use of manpower. Block-chain has already gained a lot of attention from the business community and soon it will be a reality in businesses around the world.
In-Memory Computing:
In in-memory computing data is stored on RAM (Random Access Memory) with the use of middleware software rather than on relational database management systems. This helps the audit firms for quick analysis and interpretation of data. Deloitte PLC use such computing technologies. High-speed analytical application (HANA) developed by SAP is the best example of in-memory computing. Advances in machine learning resulted in turning various audit techniques obsolete, this has affected many audit firms. Audit firms used to hire manpower to carry out administrative work and were too dependent on this manpower in collection of data and interpreting the results. In-memory computing has given auditors the ability to collect, analyze and test entire data in no time.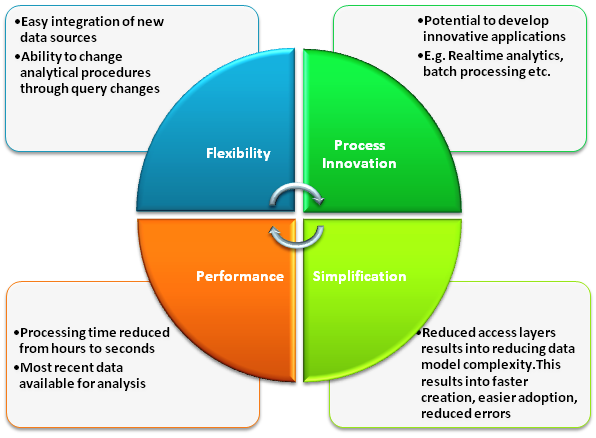 Advanced Analytics:
Analytical skill is an important factor in finance profession. Machine computing also has aspects of advanced analysis. In trend analysis, advanced analytics can be used to examine structured as well as unstructured data and can come up with meaningful data analysis. These machines can update the analysis continuously on changing input parameters. Examples of advanced analysis are trend analysis, forecast accuracy, dynamic forecasting and interactive self-service.
Conclusion
Technology innovation is happening very rapidly in finance sector and every business must adapt to this reality. The future of finance is going to take a new road with digitization, innovation and automation at its peak around the world. The time saved from all the advanced technologies can be effectively used by finance departments to provide analytics which in turn will help management in quick decision making. Exponential technology innovations are changing the profession of finance and auditing. Finance professionals should take a note of this changing environment and get used to the changing future. Those, who do not choose to adapt may become irrelevant in the future.
Tags
Audit