Lack of proper implementation of formal banking system and line of micro in sub urban and rural areas has given a boost to the informal financial system in the form of Self-Help-Group (SHG), micro finance companies, Nidhi Companies, societies etc.
Introduction
We are taking you to the India which is not very famous yet, which also you will not find in our media, in people daily discussion. But, it exists and unfortunately which has no access to even the basic necessities of life. However, we are not going to discuss the Swachh Bharat in this article, rather we shall discuss how informal financial system is getting stronger in the sub-urban and the Rural India.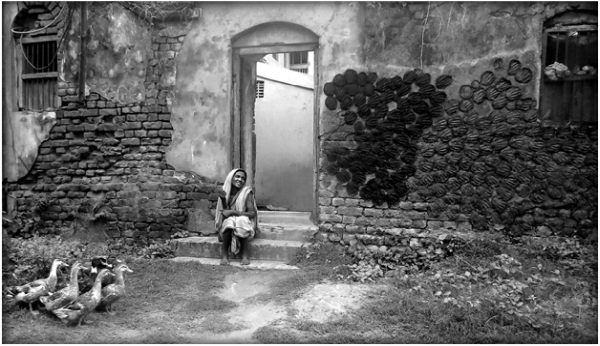 An unbanked India – No digital India
As per the PWC report on banking reach in India, it was pointed out that India's unbanked population was 233 million people in 2015 declined from 557 million in 2011. Further, as per report, if entire unbanked population were a country, then it would be the world's seventh largest nation. As per se, it is estimated that 40% of the country is still have no access to formal banking system.
As said, in the dome light where country is struggling to increase the formal banking ambit, the informal financial system is getting stronger and using this problem as the opportunity to increase the market share.
The most famous types of the informal financial companies are as follows:
1. Nidhi Companies
2. Micro Finance Companies –Section 8 Company
3. Local Money lenders
4. A Proper NBFC – Registered with RBI
5. Societies/Trust
1. Nidhi Companies
Nidhi Company is a NBFC which is being exempt by the RBI from registration. It is the only type of company which can accept deposit and which does not require any RBI approval.
The ultimate objective of Nidhi Company was to promote the habit of saving among the members. Further, Nidhi Company can only lend to his members only.
Practically, Nidhi companies are formed so to accept the deposits and then mobilize this savings to provide loans and earn the interest from the same. Here are some of the features of the Nidhi Company:
a. Nidhi company can accept deposits in the ratio of 1:20, i.e. if owner has invested Re.1, then he is eligible to accept deposit up to Rs.20.
b. Nidhi Company does not require any RBI approval and there are separate rules, which govern the Nidhi Company.
c. Nidhi Company registration is very easy as compared to the complex Non Banking Financial Company (NBFC).
d. There are many restrictions on the Nidhi Companies which prohibits Nidhi Company to give loan other than the secured loans.
e. A Nidhi company can only start in his district and in any case cannot go outside the state.
2. Micro Finance Companies
This type of finance is very popular especially among the small business communities. The microfinance company generally offers unsecured loan to small business max up to Rs.50,000/-. The legal forms of this type of company are either Registered NBFC or section 8 company. However, individuals are also offering loan to people without any registration and charging interest up to 35%.
Section 8 company or the unregistered type is very famous and largely accepted due to low investment. Section 8 company hardly cost 25 to 30k and the main advantage is that it can do business of Micro Finance Institution without the capital of Rs.2 cr.
We can analyze the practical example of Cashpor, a Section 8 company. Here are the latest details from the annual report.
| | | | |
| --- | --- | --- | --- |
| | FY 14-15 | FY 15-16 | Growth (%) |
| Total Portfolio (Rs. In Cr) | 919.2 | 1014.2 | 10.3% |
| BC portfolio (Rs. In Cr) | 406.2 | 443.2 | 9.1% |
| Own Portfolio (Rs. In Cr) | 488.3 | 570.9 | 16.9% |
*BC mean business correspondent.
Key highlights as per ICRA Report
Market size of Rs.1.1 trillion with growth of 23% during FY 16 and 31% FY 15. The potential market size estimated in next three years is 3.4 trillion.
Good asset quality indicators maintained. Segment remains vulnerable to political risks; maintaining lending discipline, wider coverage under credit bureaus and tactful resolution of issues by stakeholders key to maintaining asset quality indicators going forward.
MFIs (excluding Bandhan and eight entities converting to SFBs) would need Rs. 9-22 billion (26%-67% of the existing net worth) to achieve a compounded annual growth rate (CAGR) of 30-40% over the next three years.
Fund flow to the sector continues to remain good, funding costs witnessed moderation of 100-150 bps; some increase in share of non-convertible debentures in overall funding mix.
3. Local Money Lenders
"Once a wise man said, there are two things famous in Kerala, one is gold loan and another is lottery." The money lending licenses are also one of the category through which informal financial system is getting stronger. These licenses are mostly common in Southern region including Kerala, Karnataka etc.
Although, these license does not allow one to accept deposits. Further, money lending license does not allow lending business at large scale.
People initially start with money lending licenses, then move gradually to Nidhi company and ultimately to NBFC.
4. A Proper NBFC – Registered with RBI
This is the legalized forms and proper substitute for the bank. A registered NBFC is authorised to do all such finance business which are restricted to any other form. Here are some important features of the NBFC in India:
A NBFC registration is costly require a minimum of Rs.2 cr to get the RBI license in India.
A NBFC cannot accept deposits from public until it has obtained a deposit taking status from RBI.
A NBFC has to comply with the RBI guidelines in a strictly manner and no deviation is allowed.
There are various types of NBFC which includes investment company, loan company etc.
5. Society/Trust
This is also an important category under informal financial system in India. Societies are registered under Societies Registration Act, 1860 and conduct the business of micro finance in India. Societies and trust are considered Not for Profit organization and hence provides loan at the reasonable rate of interest. Their motive is to serve the people rather than earning profit.
Conclusion
The conclusion is very simple, wherever the formal banking channels fails, the informal financial system takes over.
The author is a professional dealing in Nidhi and Micro finance Companies and can also be reached at paras.mehra18@gmail.com or at hubco.in.
Tags
Others