If someone would ever ask me, 'What's the most decisive point/stage in passing CA Examination?'
Is it?
Knowledge?


Confidence?
Experience?
Probably NO!
It is beyond doubt all the above matter, but what matters the MOST is how you perform in the INFINITY WAR! Yes, it is the final battle between your dreams and the ICAI. And only the one who will fight till the end will be the CHAMPION.
According to me, those 3 hours of the exam are almost alike to the last over of the IPL, wherein the whole game can make a U-turn! It all up to you how hard you hit it on the bat. It is important to be a bit pro-active.
To clarify, you have to perform like the 18-year-old Washington Sundar (RCB). It was Match-24 of IPL and the ball was in the hands of the best bowler of CSK: Bravo - The Champion.
RCB 191/6 in 19.1 overs vs. CSK: Colin OUT
RCB 191/7 in 19.2 overs vs. CSK: Negi OUT
RCB 193/8 in 19.3 overs vs. CSK: Umesh OUT
RCB 193/8 in 19.3 overs
What next?
Take a bow, Sundar! Hits the MAXIMUM! And on the next ball FOUR!
Now this is EXACTLY what the CA Final/IPCC Exams would be about wherein Bravo(ICAI) would be continuously trying Yorkers and you have to be like this man (Sundar)!
Almost 50% of candidates fail in exams; not because of the reason that they don't know the correct answers but only because they Fail to handle the pressure of the death overs and can't manage to perform optimum in those last 3 hours.
So, there we GO, how can you amplify your performance in those 3 hours of examination:
Pro-Hack No. 1: Make sure your First Answer be the BEST answer.
Now, this is something where you can turn the tables. For all the papers you must have to select very wisely the FIRST answer to be the BEST one you know 100% and score 100%.
There is no any need to start from Question No. 1. Rather I would recommend not to even look at Question No. 1 in the beginning because it is the mandatory question that has to be answered and ICAI always tries to keep the toughest question here. So, most of them get trapped in Q.1 and waste maximum of their time in completing it as it is the first question that has to be answered. And at the end, it materializes to the shortage of time.
So, based on my experience I would recommend to CHOOSE the easiest questions for which you are 100% confident to write in the beginning with your BEST efforts and complete the rest at the end!
Believe me, if you do this you have already WON half the battle.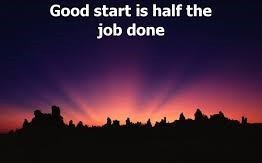 Pro-Hack No. 2: Preparation + PRESENTATION = Rewarding Examination!
The next vital point is about the PRESENTATION of the entire paper. Everyone loves cleanliness and that rule equally applies to answer sheet also. Presentation to an exam is an art.
Smarty Add 5-10 extra (hidden) marks through this:
Convert the paragraph answers into POINTS. Give a good margin number for each Point. Give a suitable heading the points wherever required.
Heading of the points must be a keyword. By refereeing the KEYWORDS, the examiner must be able to perceive the content of points.
Except for definition, try to write own Your Words and Own Style. This makes your answer sheet more valuable.
Some cases, you have to start with GOOD INTRODUCTION. The introduction is a gateway and which should give in to light the content that you are going to discuss. Apart from an introduction, there requires a good conclusion.
Your answer must be READABLE to the examiner. This does not imply you have to possess a good handwriting rather a bad handwriting with the readable form will serve the purpose.
For practical questions, CORRELATE and INTERLINK the applicable concepts in a cohesive and comprehensive manner. Apart from your own value-added points also serve the purpose.
Give a Clear Working and other notes wherever it requires.
Lastly, it's really important to HIGHLIGHT the important points from the answers.
Pro-Hack No. 3: Write 100 Marks paper!
How can you expect to score 50% and more marks, when you continuously leave 20-25 marks questions in each paper?
Don't dare to DONATE a single mark question in the paper.
You must have to write the entire 800 marks paper in the exam and only by doing this you would be able to clear all those hurdles of aggregate and set-off. And for this, you have to very vigorously manage the time even beforehand of getting the paper.
In the first 5-10 minutes of getting Question paper:
Select the Question which you have no clue about and leave it as the optional one. Don't waste a single more minute on it.
Priorities and SEQUENCE all other Questions that you are going to answer.
Set the equal time for all the answers and if you get trapped in any answer make sure you leave sufficient space there and MOVE ON.
Come back in last and try to finish pending answers, if any.
By doing it you would be able to write most of the answers and thus it increases your total marks even if you have done half (based on the steps done). So, no donation of a single mark from now!
Pro-Hack No. 4: Little & Silly things that matter the most:
Also, it is very crucial to follow those basic principles that one might forgo. However, if followed correctly it entirely lifts up your energy to another level:
Have a healthy, wholesome breakfast in the early morning. Before 1 hour of Exam, take very light Food before going to exam. (No empty stomach/No full stomach)
Water is your best friend. It is important to stay hydrated. Also, take enough of it in your bottle for 3 hours of your exam. It helps a lot to keep your mind SUPERACTIVE.
Get all your Stationary and other things in abundance.
Reach the exam center 10-15 minutes before and get our self completely comfortable in that environment.
Avoid discussion about the paper with anyone (especially with your best friends)
Stay Relaxed like the way MSD is seen before any match. It is the key to your success. Stay extremely focused and fearless!
Pro-Hack No. 5: Lastly, it's all about being Super Confident & Positive:
(Have you ever seen MS Dhoni practicing batting in the last few minutes before the start of the match? I hadn't)
What did I use to do in the few minutes of all the exams?
I always used to keep my books off 1 hour before the exam. Reading the last minutes makes you more anxious and that's what you need to AVOID.
For my May-2017, before going to exam center I calmly sit with my family, pray to God and get my hands free for "Dheevara' from Bahubali!
'Dheevara Prasara Shourya Bhara (The clever one... The one who possesses UNLIMITED BRAVERY)
Uthsara Sthira Ghambheera (The strong one... The one with an INTENSE PERSONALITY)
And thus, for all my exams I was super filled with all the powers and that helped me conquer the battle!
And I am sure that ALL of You're all set to write any exam paper with a creative kick!
All the Super Luck!
Tags
Students