How to find Date of Birth (DOB) from your Permanent Account Number (PAN)
Imagine someone who forgot his/her Date of Birth. How would one decide on which day they are supposed to celebrate their birthday? It seems so peculiar that someone could not know their date of birth. There have been numerous people who have the same problem and are ardently looking for answers to this conundrum which to be honest, is a little difficult to find.
India does not really have a digital library of sorts to help retrieve the date of birth records of a person, a facility which the United States of America actually do provide!
After a lot of deliberations and research, a few ways have been discovered pursuing which may actually help one find their true date of birth. Following are the ways through which one can hope to retrieve the actual date of birth: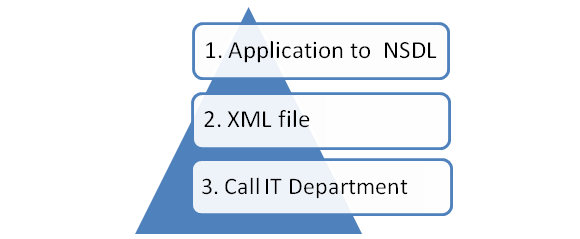 Making an application for duplicate PAN card "without any change" and mention the approximate date of birth that one knows of. They will receive a letter from NSDL mentioning the Date of Birth as per Income Tax database. After one receives the letter, send the same letter with a tick on the option " Print PAN card as per Income Tax Database".
In case one has an XML file of the Income Tax Return filed earlier some time, the date of birth can be found out by reading through the XML file which is nothing but a detail of information in the Income Tax Return in Notepad form.
One can also call helpline numbers of Income Tax Department/NSDL and mention the PAN number, Father's name and Address and the respective departments can retrieve the DOB from their database.
These are just a few possible options which may or may not fetch the desired result, but are at least worth a shot and can be pursued in hopes of finding the correct date of birth anyhow!
In case you're PAN is deactivated, Please follow these instructions.
Tags
Income Tax