India is home to around 3.2 mn NGOs, all of which have helped foster a robust civil society. The role of NGOs have become even more important as the country is undergoing a harrowing crisis due to the second wave of COVID-19. In such an unprecedented scenario, aid in the form of volunteering or donations is of crucial importance.
Now, while NGOs play a crucial role in alleviating suffering, there have been countless cases of fraudsters scamming people under the garb of doing noble work. Hence, finding a genuine NGO is a challenge that people face.
Let us have a look at a few things that we can keep in mind before we pick up an NGO to donate:
1. Check NGO's online presence
The first thing that can be done is to go through the NGO's website and social media handles. Look at the kind of work the NGO is involved in, the relief work they have undertaken in the past and the present and try to gain as much information as you can about their various operations and their beneficiaries.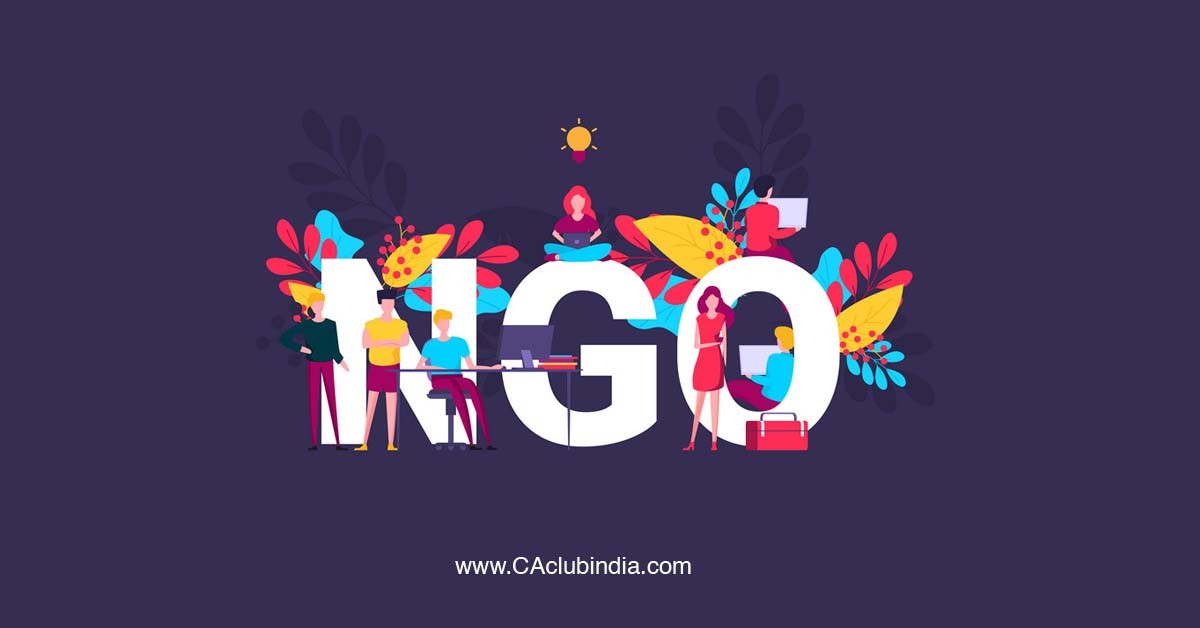 2. Look up their annual reports
It is advisable to have a look at the NGOs annual report. It not only provides a detailed record of the NGO's past activities, but also gives an idea about its financial performance over the years.
3. Connect directly
The third thing that you can do, is directly connect with the NGOs. You can directly call them up since there are many NGOs, especially smaller ones, who don't have an updated website or a website at all. It is also possible that fraudsters make a fake website. Hence, it is advisable to directly call up the NGO and ask them for relevant information. A legitimate NGO will be upfront and will readily answer your queries.
4. Ask for registration proof
You can also ask the NGOs to give a proof of their registration. You should especially go for this in case you are making large donations. An NGO is either registered as a trust, society or a company. Accordingly you ask them for a trust deed/MoA/AoA/registration certificate.
5. NGO Watchdogs
Prior to making a donation, you must cross-verify your selected NGO through various NGO watchdogs like Charities Aid Foundation (CAF), Council for Advancement of People's Action and Rural Technology (CAPART) and Credibility Alliance. You can also visit Ngo Darpan which is a government website mentioning the NGOs operating in India. It also contains a list of blacklisted NGOs.
6. No to cash donations
Typically, an NGO should be accepting only online payment or cheque. If an NGO asks for purely cash-based donations, then you might want to skip or verify other documents. In case of large donations, make sure that you never pay in cash.
Once you have made your donation, don't forget to follow-up with the organisation. Keep in touch with them regarding updates on how your fund is being utilized. There are numerous NGOs relentlessly working to alleviate the lives of people and they rely on us to keep their work going. So be alert but don't hesitate from donating!
About the COVID-19 Relief Fund by CAclubindia
As the cases of COVID-19 are increasing with each passing minute, we as a nation must stand together and help each other, especially the underprivileged strata of the society.
Taking forward the belief of Ibrahim Hooper - 'Making a donation is the ultimate sign of solidarity', CAclubindia in collaboration with Breathe India is raising funds for those infected with the virus and their families.
The fundraiser is being conducted on Milaap - India's largest crowdfunding platform for Medical and Social Causes. The entire amount collected from the fundraiser will be utilised towards buying concentrators, cylinders, oximeter and other medical equipment as required.
All the documents (our update, SLF/RWF update, POs, Product Specifications), etc regarding the funds donated. can be accessed at: Click Here
Donate now at: Click Here
Tags :
others