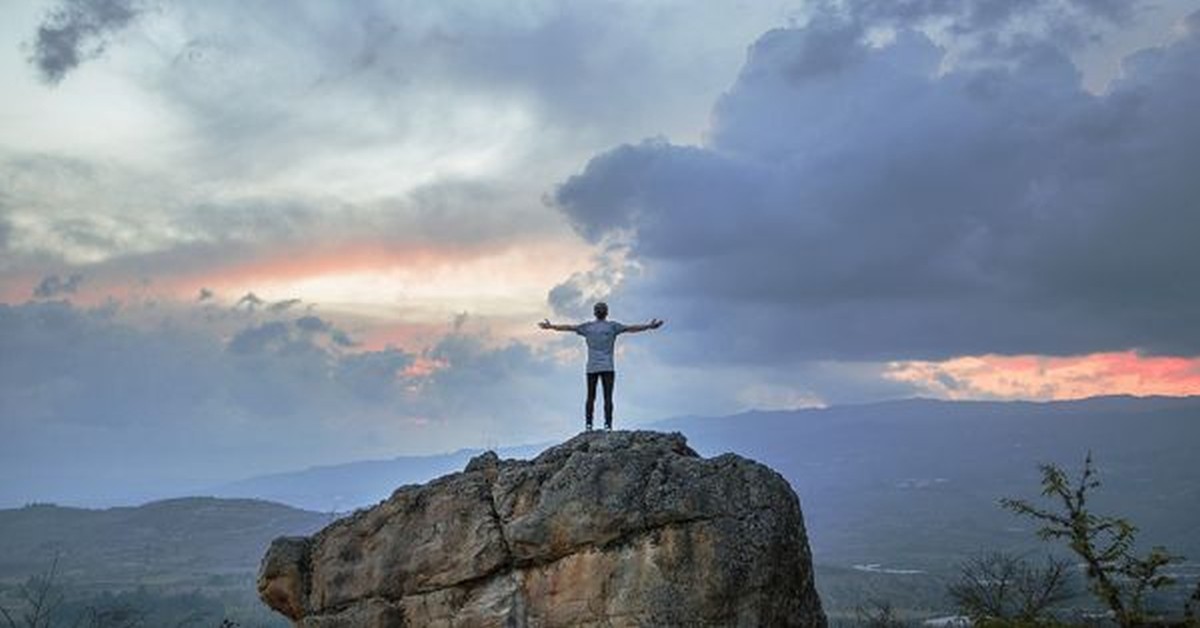 Congratulations to all those students who cleared their CA final exams & I would also like to congratulate the students who could not make it this time. Why? Because when you take one step back then you can run faster. So, don't feel demotivated. I would also like to congratulate CAclubindia, they are really helping students. My book for CA Final IDT which was heavily downloaded from CAclubindia, helped many students to get an exemption. Open feedbacks available in my telegram group.
I started India's first telegram group for CA Final IDT to solve the doubts of students who are doing self-study. This group helped me to understand the majority of student mentality. When someone interacts with more than 4000 students then obviously, he or she would have a good understanding of the mentality of the majority of students.
Why majority of students get unsuccessful and spoil their career including life?
I have seen the majority of CA Final students just follow others. Most of the students do not want to do their own research at all. You don't believe me? Check your google search history, One of your top searches might be, "Who is the best faculty for ..............? Or which is the best book.........? And you must be getting many replies also and the majority from franchisee or student who became commission agents.
This is why the majority of students fail. Everyone is just trying to exploit CA students and CA students have stopped applying mind.
Enroll Indirect Tax Laws (CA Final)
By: CA Amit Jain
These students who are suggesting 'Best Faculty' or 'Best Book', have watched more than 2 Faculties lectures or must have referred to more than 2 Books. Otherwise, tell me, How can students suggest 'Who is Best' if they don't have experience of all! Now take a deep breath and just think, whether you literally want to follow such a student?
Another example, students give an opinion without thinking repercussions of such advice or opinion. Let me share one example. One student had written one article suggesting particular faculty. Many students have also liked this. This guy cleared the second group in 2nd attempt. In 1st attempt, he got 41 marks in CA Final IDT & in the second attempt, he got 44 marks. Now, the person who got a maximum of 44 marks in 2 attempts is suggesting a strategy to thousands of students for CA Final IDT. Indirectly, he is destroying the life and career of many students.
My advice to everyone is that do your own research. Don't rely on others. Always remember that you need to do Time Management effectively. You will always have lesser time in CA Finals. Syllabus of all subject's is not equal i.e. one subject is very vast but another one is small. In short, you can't spend some time with all subjects.
Let me explain to you through example. Since I am CA Final Indirect Tax Faculty so by using Indirect Tax examples only I will explain. Indirect Tax is very small compared to Direct Tax. Direct Tax is ocean i.e. very vast & complex. Let us talk with facts. CA is known for its numerical analysis. Direct Tax Bare Act Pages is more than 1100 & GST Bare Act Pages is only 120 (remember GST weight is 75% in IDT). Visit CBIC & CBDT website (or use Google) and download. Now standard coaching hours in Direct Tax is between 150 to 200 hours then how can Indirect Tax coaching take 200 hours? Indirect Tax can be completed in 180 hours (18 days) which includes lectures & self-study. It is a scientific fact that if you study more compared to whatever is actually required then it is going to have a negative effect. It is called cramming. 'Cramming may seem like an effective way for students to prepare for an exam, but it only leads to more stress and disappointing performance. To get the most out of studying, the solution is constant, repeated exposure to the material, and a well-rested and healthy mind'. Don't go in the trap of fast track, update lectures, etc. These products are created on the basis of time, money, etc. CA Final syllabus is the same. It is completely illogical to have separate notes for separate lectures. A perfect example of various products on the basis of affordability. But don't forget CA Final syllabus remains the same.
Apart from this, also keep in mind whether faculty give wonderful support for doubt clearance or not? Whether Questions & Answers are taken in classes or not? Nowadays, everyone goes for online lectures/Pendrive, etc. So, make sure that proper doubt solving mechanism is there. Without this student is going to suffer badly. What is the use of video lectures without doubt solving? And select faculty with whom you can personally interact.
Now let jump to the textbook. The most important part of the study since the textbook is going to be with students from Day 1 to the exam. Remember the basic principle to choose study material, 'It must be long enough to cover the syllabus and short enough to interest you'. See your textbook is smart enough or not. In the case of Direct Tax & Indirect Tax, always remember, provisions are supported by sufficient examples and Questions & Answers. Ultimately Direct Tax & Indirect Tax paper is half practical. Never ever refer summary book, charts & last day revision notes. In CA Final, it is suicidal. Do you think 100 pages is sufficient to clear? Just analyze that summary book or charts & pick up one paper and just see whether you are even able to answer MCQs? If not, then why you are spoiling your career and life.
Followers never win.....person who creates his or her own path, get succeed in life.
All the best!
To enroll Indirect Tax Laws (CA Final-Old) subject of the author: Click here
To enroll Indirect Tax Laws (CA Final-New) subject of the author: Click here
Tags
Students