As a Charted Accountant (CA), you may often tell clients that your long-term objective is to help them save their working capital over time. Part of that objective is achieved by finding ways to save them money. During these challenging times, when your startup clients are struggling to cut costs without making massive cuts in their employee benefits, here is the perfect chance to help them. Onsurity aims to make healthcare affordable and accessible to all. Onsurity goes beyond the one size fits all approach to give your team a personalized healthcare plan at reasonable costs.
Why SMEs Cannot Afford to Overlook Employee Healthcare
Rising healthcare awareness and a desire among the millennial population to transform their lifestyles for the better have led to an unprecedented boom in the healthcare sector globally. Also, with the continuous spread of coronavirus, business owners across industries are focusing on regular workforce updates about employee's health which is the main ingredient for business efficiency and productivity.
As the world remains uncertain about the period it will take us to get back to the normal, SMEs are necessitated to invest in the health and wellness products segment to cater to the growing needs of employees. However, the overall strength of the company is making it difficult for various small business owners to provide their employees with the complete healthcare they deserve. It is where Onsurity steps in with its best-in-class employee healthcare plans for SMEs and start-ups.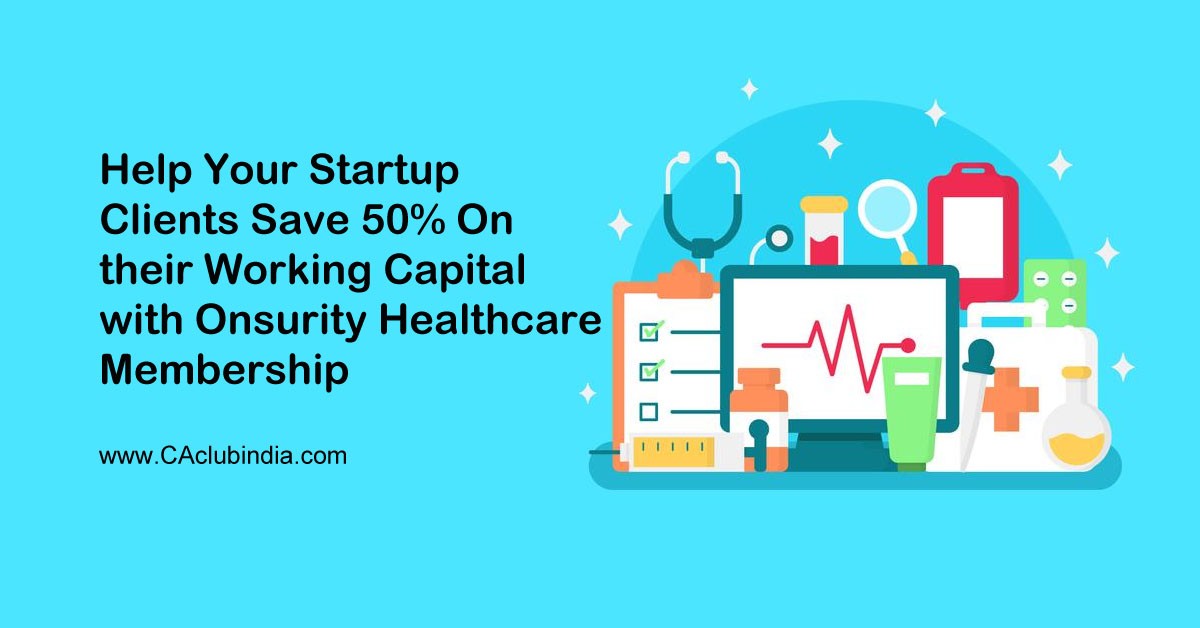 Monthly Membership: Onsurity Benefits
In these challenging times, we understand that it can be hard to reserve a huge portion of your working capital for employee healthcare. That's why we have introduced a monthly subscription. Not only do you pay less, but you can break up your costs into a monthly billing cycle, saving in the long run. If you're looking for the best value-for-money options in the market, Onsurity is a perfect choice. Here's how Onsurity can help: not only can you save up to 50% on your healthcare costs, but your team can also get access to a range of healthcare benefits. The Onsurity membership comes with doctor teleconsultations, discounted lab tests and medicine orders, fitness tracking and group medical and accident insurance all in a single mobile app.
Having these services is an excellent way for small businesses to take care of their employee's healthcare needs instantly. Whether they are running out of medicines, or just feeling unwell, no health scare is too small to ignore with Onsurity. As a company, you can also take advantage of the tax benefits of employee healthcare. That's because costs towards employee healthcare can be considered as a business expense in your profit and loss statement.
Healthcare Plans Designed to Suit Your Needs
Flexibility is at the core of Onsurity's healthcare plans. Onsurity's digital-first platform is designed to help accommodate your growth. Add or delete employees through the digital dashboard at your convenience, and the cost adjusts accordingly. That means you don't have to renegotiate our healthcare plan every time your business grows.
We know that every individual is different, so why should you have a one-size-fits-all solution? With Onsurity, you can customize your plan to suit your team's needs. We have five membership levels to choose from, each with its own unique benefits and rewards. You can pick the plan that fits your team's needs. If they want to upgrade, they can do so at their own cost. In case your team's healthcare needs are different than our curated plans, you can always write to us at care@onsurity.com to help you out.
Digital First Healthcare with Onsurity
Along with these great benefits, Onsurity has also made healthcare simple and easy to manage. They will provide full access to Employee healthcare benefits to the employees through the Onsurity mobile application. Whether employee'swant to book a health checkup or order their regular prescription, it can all be done on Onsurity's app quickly and easily.
It's common to get lost in the fine print of your health insurance policy. Onsurity has planned for that as well. Onsurity's Good Doctors Team is designed to help your team with all their hospitalization and claims support. Onsurity is not a health insurance provider; we are only an administrator. The final decision on your claim rests with our insurance partner. However, with help from the Good Doctor Team, you can ensure all the paperwork is in order so that you have a good chance of getting your claim accepted.
Why Partner with Us?
In less than a year, 300+ emerging businesses have made Onsurity, their "preferred healthcare partner". Not only have they managed to save up to 50% on their healthcare costs, but they have also managed to build a happy, healthy and productive team. You can too. If you have any small businesses as clients, why not get them to join the Onsurity family as well.
Head to the Onsurity website to get your FREE quote now.
Tags :
others