You do not need to employ the services of an image consultant to tell you that the first impression of a brand is of supreme importance. You only get a few seconds to make that first impression that sets the tone for future interactions and ongoing relationship with your stakeholders. So how do you start? At AKT Associates, our experts patiently understand your requirements to offer you an effective 360-degree branding solution. So let's understand the brand and how to establish in a stepwise approach:-
STEP 1 - What Do You Stand For?
We start with understanding the core values of your brand. These values explain the very reason for the brand's existence. This would be the most difficult aspect of your brand building exercise. One way to understand your brand's purpose is to imagine your brand as a human and understand its personality and purpose.
STEP 2 - Who Do You Cater to?
Once there is clarity on your brand's core values, we need to define the various stakeholders like your employees, customers, vendors, and investors.
STEP 3 - Establish Clear Branding Objectives
Further, we develop and define clear branding objectives for each of these stakeholders. These objectives should be consistent with your brand's core values.
STEP 4 - Tools for Delivering the Brand Message
Some of these objectives may be overlapping. However, the tools and interfaces used to deliver the brand message may vary. Here are some of the tools that we offer at from AKT Associates that can help you deliver the brand message through various touch points in a clear yet subtle way.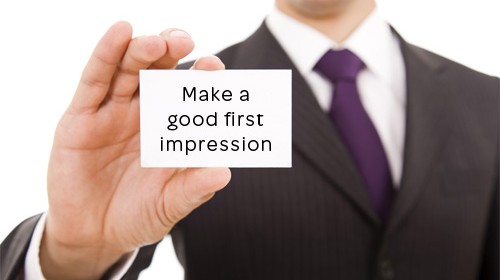 Get the Professional Website
Take help from our in-house professional website builders who can help you design a dynamic and interactive website that reflects your brand story. Consult with our online media experts to @ 8080809061, understand how we can help you develop a new website or make your existing website more customer friendly and business oriented.
Get the Unique Visiting Card and Stationery
A unique company logo and related stationery design can speak volumes for your brand. At AKT Associates, we provide you design and printing solutions backed by the philosophy that the quality and design of your stationary leaves an indelible first impression on the recipients. Where we will help you in design and you can choose any of our Partners from our associates' network to get it printed as per your requirement and budget.
Get the Professional Company profile
A brief and crisp company profile should highlight the story and core values of the company. The reader should be able to get the gist of the message at a glance. A run off the mill company profile can make your brand look banal and ordinary. You need to invest some time in creating a company profile. You can opt for professional help from AKT Associates to get it written or edited in order to make it more sharp and appealing.
Get the Product Brochures
The product brochures should talk about the benefits or solutions that the products offer and not focus much on the technical features of the products. The quality of brochure material and the content style also reflects on the company's image. We can advise and assist you with the content for your brochures and help you with the timely delivery of your company's collaterals at your doorstep.
Get the Professional Bill & Quotation software
A professional billing and quotation software sets the right impression with the customers as well as the vendors and suppliers. It reflects on the transparency and efficiency in operations. Benefit from our complimentary Excel based computation software that can give you an edge over other competitors.
Get the Virtual offices
With skyrocketing rentals for commercial spaces, it is becoming difficult to get an office for a startup business. Virtual offices can be a solution. These offices offer tailor-made solutions for a fraction of the cost as compared to the actual rent in that locality. Apart from being cost-effective, these virtual offices give you a presence in prime locations and hence help you to build a positive impression on your customers. Many companies like Regus are providing such facilities. Contact us to give you more cost-effective brand enhancement options like virtual offices, shared offices, etc.
Get the Branded Merchandising
Branded Merchandising is another physical element that contributes to creating the right first impression. Our Branding team advises you on the design and branding message of your customized brand merchandise. Whether it is branded T-shirts, coffee mugs or uniform of your personnel, we help you source good quality merchandise to set the right impression.
Tags
Professional Resource