In an exclusive interview with the founder of Simplify Practice Mr. Veerendar Jamdade, we got to know about his exclusive venture and his idea behind it.
He is a technocrat with over 31 years of experience, started his career as Industrial Engineer at SKF Bearing India Ltd. and is currently the founder of Simply Practice.
Hello Sir,
Welcome to CAclubindia,
Interviewer: Could you please share with us a little about your journey?
Mr. Jamdade: Well, I started my career as an Industrial Engineer at SKF Bearing India Ltd and then moved into then EDP. I played a key role in implementing ERP at SKF. Since 1993, along with my wife, we started business software development. While scaling for success in IT and Media industry for close to 27 years, I am humbled to have won several awards – Microsoft Rural Innovation Fund award - 2007, SCMPro for innovative Technology Provider of the Year 2016, ISV Awards 2018 an initiative from itVARnews, IMC Digital Technology Awards, to name a few. I have also been conferred with Vocational & Service Excellence Recognition Awards by the Rotary Club of Pune. I aspire to simplify business practices with promising IT solutions across the globe.
Interviewer: That sounds wonderful!
Interviewer: Please tell us about your venture-Simplify Practice.
Mr. Jamdade: Simplify Practice presents a unique, robust and full featured practice management software. The software is an integral part of the industry and impacts every aspect of the organizational workflow. It is designed to manage projects, people and to increase the overall efficiency of day-to-day operations on a micro level.
It aims to help professionals across varied industries to enhance their productivity and efficiency in achieving business goals. Simplify Practice fosters teamwork with a goal to help the business achieve its objectives across India and overseas.
As the name of the software- Simplify Practice rightly suggests that it is meant to simplify the practice management hassles of Chartered Accountant professionals in Practice.
This application simplifies the day to day part of professional practitioner. It is developed keeping Chartered Accounting practice in mind. It provides special functions and pre-built data to simplify CA practice.
Interviewer: What was the idea behind building this software?
Mr. Jamdade: We live in a connected world where professional services carry a big value. It is becoming imperative to do more in less. For professionals, time is money. So, the need to manage time and the team is growing.
Today's success mantra is "Customer delight". One can delight customers only with control, visibility and transparency of operations.
Practice Management software enables professionals to meet this with ease through web and mobile application.
Interviewer: What are your thoughts about the growth of the FinTech industry?
Mr. Jamdade: I believe the growth is tremendous. With the advancement of technology the traditional fields are no more following the old conventions. The age-old profession of CA is adapting to the technology rapidly. There are many softwares in the market today that are target the finance industry in particular and simplifying their needs by integrating it with the latest technology such as Blockchain, AI to name a few.
Interviewer: What are the benefits that a professional can expect from Simplify Practice?
Mr. Jamdade: To put it simply- Organize the unorganized.
Professionals like CA, have a mix of planned and unplanned client servicing requests. With Simplify Practice professionals can Organize the Unorganized activities. It makes the organization Happy Inside Out.
Control, Visibility and Transparency are the key deliverables of Simplify Practice.
With these deliverables the internal team is happy as one knows what he/she is expected to do and when. Senior knows what his/her team members are doing and when. This makes organization Happy Inside.
And improved Customer service makes your organization Happy Outside.
Interviewer: What do you think is the USP of this software?
Mr. Jamdade: While I think everything about this software is great. I can list out these 6 prominent features that make this software stand out in the market-
o Simple UI.
o It can be used for one off activity to large project having multiple resources working from multiple locations.
o Onsite and offsite work can be managed.
o GPS based attendance for onsite and field staff.
o Planning, execution, billing and collection through one screen.
o Office management functions, leave, expense management.
Thank you Mr. Jamdade, for sharing these insightful details about this exclusive product for CAs. I'd request our readers to share their experiences of the software in the comments section below.
------------------------------------------
About Simplify Practice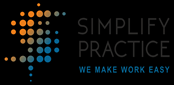 Simplify Practice is an innovative and robust software for practice management. It's designed to deal with day-to-day operations using desktop, client-server and internet-based software. The software provides with functionalities for synchronization and automation of single or multiple processes.
Tags
Career