Dear CA Aspirants,
Please find below some suggestions for November 2015 CA Examination preparations. Below mentioned suggestions are quite general in nature and act as a checklist for Exam preparation. This write up is in the nature of reminder for students doing real hard work for exams but due to hectic exam preparation schedule and pressure forget to pay attention to few important exam factors, important for good exam performance. Find below some of them.
1. Good Revision: Good revision is must for exam success. Lack of revision may become the reason of your failure. Try to prepare a good and realistic revision plan. During the course of revision give more preference to important chapter and exam oriented topics. After that give a quick reading to other topics and chapters. Discussing important topics within your friend circle is also a good way of revision. Refer my article below:
Good Revision is Critical of Exam Success​
2. Time Management: It is time for you to understand the importance of time management. A good time management is required at every stage of your professional life. Follow your revision schedule regularly without fail. Good time management will help you to use your time in the most efficient manner.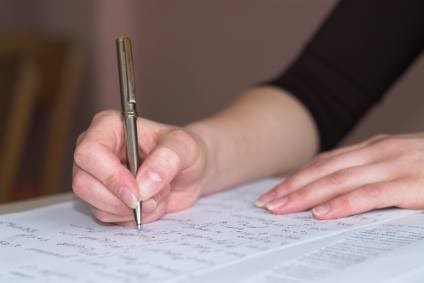 3. Self-study benefits you more: Professional studies requires lots of time and left you with short amount of time for final preparation. What you need is proper focus and sincerity. You need to be involved in what you are doing. Self-study is only going to be the way and because everybody else thinks that classes are very important but I think self-study benefits you more. There are few pre-conditions for successful self study:
A. Proper guidance is very much important.
B. Choose correct reference books well in advance.
C. Have regular discussions with your friends.
D. Self study may be a failure if you prepare without interaction with anybody else.
There are certain topics in CA or CS Final for which special preparation is required and self-study may be harmful from the conceptual clarity point of view. So discuss these topics with your friends or with any experienced student.
4. Use Bare Acts: For subjects like Company Law sections and case laws are very important so this is the high and right time to lift your study standards. As per my personal opinion you should 100% go for Bare Act reading. There is no harm in developing a habit to refer bare act. Kindly understand Bare Act is not for preparation and just for reference purpose. You can always refer particular section from Bare Act very quickly.
5. Good Writing and Presentation Skills are must: Good writing and presentation skills really counts when it comes to Professional Exams. So when you as a professional want to prove yourself, definitely you need to demonstrate your professional skills. Good presentation means you have to attempt the exams and present the answers in the best possible form. We may also define Presentation as the method of communicating your knowledge to the Examiner in the best possible way.
6. Use Institute Study Material: Importance of institute study material from exam point of view cannot be denied keeping in view the quality of content and frequency of questions asked exam from institute study material. You may easily find practical questions in exam directly from institute study material. So it is better to refer institute study material at least once. Refer my article below:
Institute Study Material is best source for exam preparation
7. Use of Scanner for exam preparation: If you are using scanner for exam preparation then after completing scanner, do not forget to add more topics for exams. Refer my article below:
Exam Time: After Scanner add some more topics !!!
Personally I feel that student don't need any special kind of advice to succeed. One must be fully aware of his/her strengths and weaknesses which according me is very important and essential ingredient for exam success. One should continue with his/her study plan with full confidence and attitude. Keep analyzing the things and your preparation and modify it accordingly as per the circumstances.
There is one general query from student that they used to forget one chapter next day after preparation. Regarding that I would simply say no need to think too much about this and focus on conceptual clarity. After 2-3 days practice same chapter with any milestone or heavy question which contain all the adjustment of that chapter. Keep checking your preparation by solving previous exam questions from scanner.
Another important thing is giving some time for accounts and other practical theory. Preparation of own notes for theory paper is a very good idea but only for frequently asked questions. Do not dare to underestimate the importance of theory in numerical papers.
One of the main reasons people do not reach their goals is because they set them too high. So set goals that are manageable and it does not make any difference if they seem too simple. First develop a habit of accomplishing small goals and then think about higher goals. Sincerely hope that the suggestions mentioned above would be off some help.
Kindly refer the below mentioned links relevant for upcoming examination:
Tips to handle Costing subject in Professional Exams
Tips to handle Strategic Financial Management paper SFM
Suggestion for CA Final and IPCC Audit paper November 2014
Suggestions to handle Information System Control and Audit [ISCA]
Notable points regarding Indirect Tax (IDT) preparation Nov 2014
IPCC Exam Oriented tips and Tricks for ITSM Subject
Institute Study Material is best source for Exam Preparation
Few Study Suggestions for Company Secretary Course
Importance and technique to prepare Section in Professional Exams
I sincerely believe that the suggestions mentioned above would be of some help in your exam preparation. Do not forget to share your comments.
Thanks
CS Ankur Garg
Connect through Facebook
Tags
Students