After the discussion, debate, and deferral, the tax reform of e-invoicing under GST was imposed in India in October 2020. E-invoicing has been running efficiently in many countries, including Chile, France, Singapore, Italy, Mexico, etc.
After the advent of GST in 2017, in India, e-invoicing is believed to be the next giant stride under indirect tax administration and expected to bring considerable change in the way India manages its invoices and administers indirect tax as e-invoicing would impact on other GST elements, including filing GST returns online, e-way bills, input tax credit, reverse charge mechanism, and other business operations including IT and legal infrastructure, logistics, supply chain, procurement and so forth.
E-invoicing is believed to impact various GST aspects and compliance. The e-invoicing mechanism is directly linked with two crucial mechanisms under GST: e-way billing generation and GST returns.
Paperless invoice management
A tax invoice is an essential document for a business. The introduction of e-invoicing helps in digitalizing the physical form of an invoice and entirely revamps and standardizes the existing methods of invoice communication betwixt digital systems of enterprises. E-invoicing would lead India towards a more standardized, organized and paperless invoice regime.
Reconciliation under the GST
It is a crucial process conducted frequently. The process directly impacts the business cash flow as it dictates the final amount of tax to be paid to the GST authorities and also the amount of input tax credit that a person can claim. E-invoicing would impact the existing reconciliation process of several documents under GST compliance since the e-invoice data would get auto-populated under various fields of GST returns and e-way bills and in this process directly link compliance processes of both, which means e-invoice would be a key liaison betwixt both processes.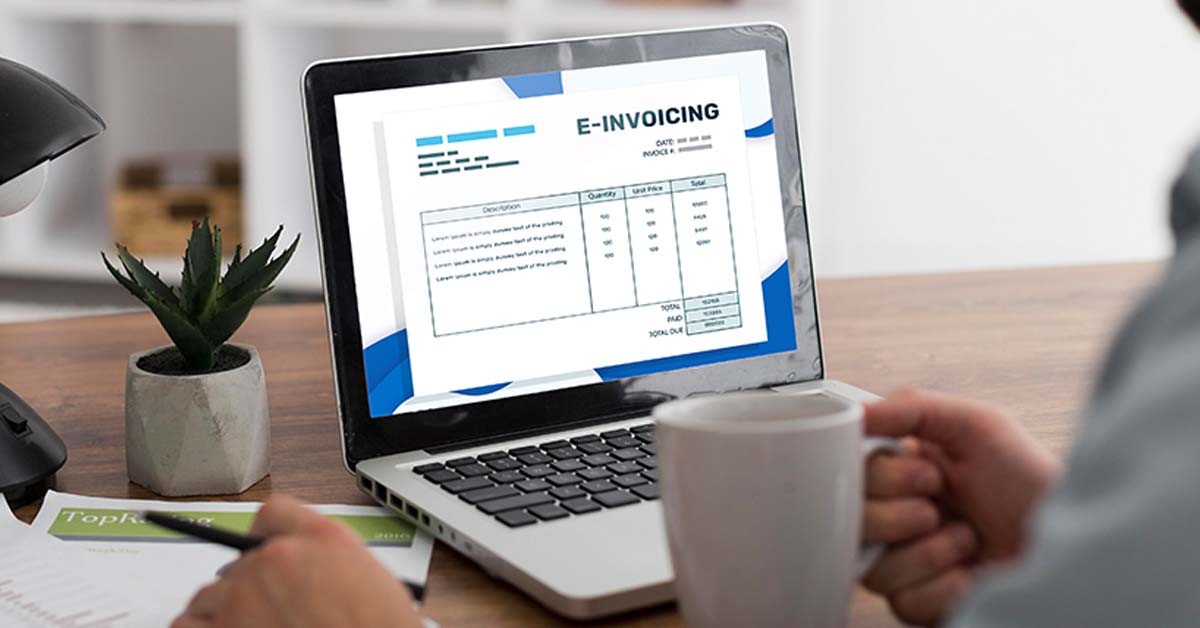 GST returns preparation and submission
When a taxpayer represents details to generate and validate an e-invoice on the invoice registration portal, the portal preserves that data for a day so that the taxpayer has enough time in case the intent to cancel the e-invoice before sharing it with the GST portal. This e-invoice data is then auto-populated in supplier's sales data on GSTR-1 and later in GSTR-2 of the recipient of the goods and services so that the taxpayers do not have to arduously go through manual data entry process while preparing and submitting GST returns. Nonetheless, one day is a short window for businesses to cancel e-invoice, as if incorrect information gets presented on GST returns, the process of correction would be complicated.
ITC claims under the GST returns
The introduction of e-invoicing would directly impact ITC as invoice data would be auto-populated on GSTR-1 of supplier and GSTR-2A of the recipient. Such auto-population of invoice data would minimalize data reconciliation errors, which leads to speedy processing of ITC claims. Proper sales and purchase invoice data would help in increasing the input of tax credit amounts. This affects the bottom line of a business, so they must proactively make sure that they have a single source of truth for all invoice data sources. Integration of all the invoice data sources, such as e-commerce platforms, ERPs, PoS systems, with an automated e-invoicing solution is an excellent point to start with.
GST Refunds
E-invoicing applies to export invoices as well, so businesses who intend to claim any GST refunds involving ITC, RCM, exports, and so forth would be impacted by e-invoicing due to the auto-population of returns.
Reverse Charge Mechanism
One of the many advantages of E-invoicing in post covid world is expected to affect the reverse charge mechanism under GST since reverse charge mechanism invoices apply to generate e-invoices. The RCM's recipient invoices will be liable to create e-invoices for their inward supplies as they can be represented while claiming ITC.
E-way Bills
The e-invoices details presented are shared with GST returns portal; likewise, requisite e-invoice details would be shared with the e-way bill portal. This means specific aspects of the e-way bill form would be pre-populated while generating an e-way bill that links tax invoice details and e-way bill, making it easier for tax revenue authorities to refer to unique IRN at transport checkpoints.
Taxpayers have to be cognizant that generating invoice reference numbers does not automatically generate an e-way bill. The taxpayer would still be obliged to present other details while generating e-way bills such as route of transport, vehicle registration number and so forth. If businesses intend to avoid going to yet another portal and go through the manual process of e-way bill generation, going for an inclusive e-invoicing solution with an e-way bill generation module would be better.
GST Audits
The creation of an invoice is the starting point of a business transaction. Businesses require to keep proper records of all transactions and present proper clarification for any changes in their transaction from the initial level with GST authorities so that there are considerably lower chances of penalties during GST audits.
With the inception of e-invoicing, all the invoice data and tax liability would be available with officials anytime, leading to fewer GST audits. Surprise audits will be accurate as officials will have access to unique invoice reference numbers to match and ensure that all the presented details, all the subsequent ITC claims, along with tax liabilities, are proper. Hence, it would make the overall process smooth and efficient.
Tags
gst