Virus from China has changed work environment everywhere. Epidemic nature of this virus had forced business community to allow its employees to have Work from Home (WFH). Earlier this was seen as facility offered for Work life Balance, now it is Business Continuity Plan (BCP) .
WFH is kind of relief for employees who used to spend 3 to 4 hours in commutation especially for Bangalore employees. Coronavirus gave 3 hours extra life to these people. However effective use of WFH is need of hour. Otherwise children will tell working parents " ಅಮ್ಮ, Too much Laptop seeing is harmful to eyes and health "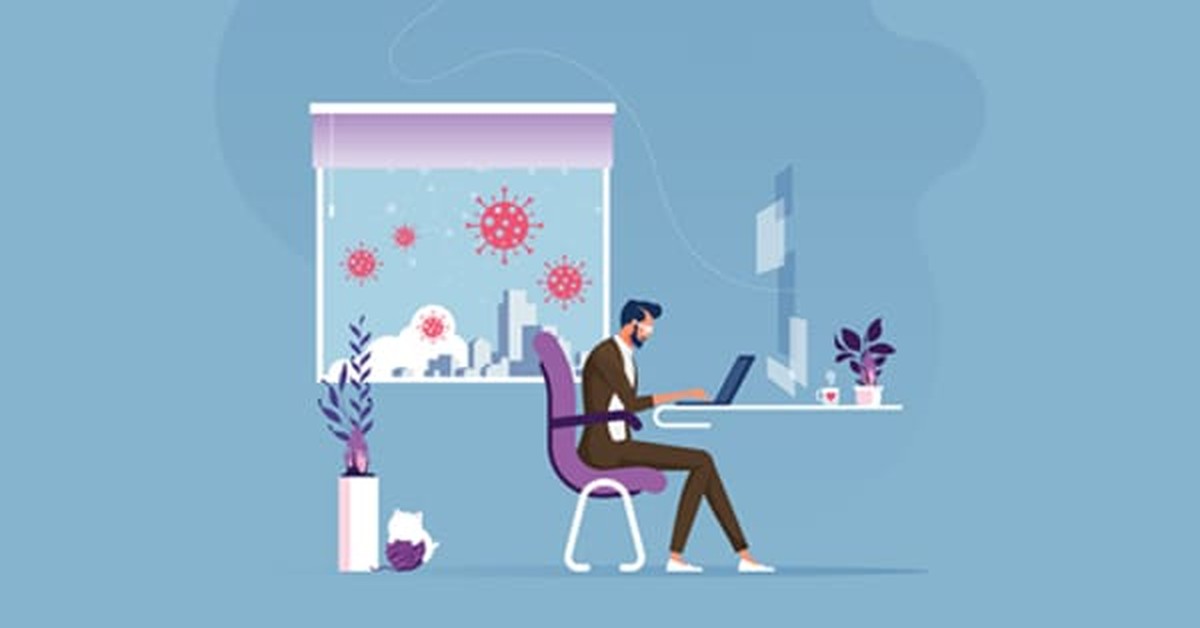 This article is trying to list few points or ideas to make effective use of WFH
1. Plan your work - Better planning reduces conflicts of wor at home. Plan X +1 Hours everyday. Limit it to X+1 hours only. X is office working hour that you used to work if you are working at office before Coronavirus episode. Usually IT & ITES companies effect 8 hours chargeability or utilization removing your Tea & lunch hours. So its good to have Office Hours (X)+1. Avoid slogging or spending more than this unless project emergency.
2. Work as per Plan - Its important that you start work as per plan and end as per plan. Let family members and office colleagues know your working hours. It avoids unnecessary disturbance. Better to plan your work as per office usual working timing. Remember you have 3 hours benefit of not traveling in WFH. Dont have concall or Virtual meetings other than office hours. We observed that many managers have bad habits of having Concall or Virtual meeting before office hours. It kills personal life of a person without better reason.
3. Have fixed place to work - Laptop and Wifi gives option to work everywhere in your house. However its good if you fix a place in your house for work. It increases your effective utilisation. Avoid having Laptop all time and everywhere.
4. Prioritize your health - WFH is best tool to improve your health. People with Vitamin D deficiency can have plan to spend 30 minutes at the Balcony or outside. Spending another 30 minutes to do exercise and Yoga is better to heal your body. Body is best friend and life partner that you spend your whole life. Morning or evening walk is also good
5. Equip yourself or Spend 1 hour for reading - WFH gives opportunity to people to plan their hours. There is no more traffic jams or unnecessary time waste. Spending 1 hour everyday in reading Management books and autobiography improves mental health. This improves your creativity, helps in managing crisis in office works and better project management.
6. Plan your Lunch and Free time for your family - WFH gives excellent opportunity to have Breakfast, Lunch and Dinners with your children and family. Don't ever lose it by working yourself whenever everyone is having lunch or enjoying. Being Social is an art and it improves confidence in working. Plan your office working hours in such a way that you have lunch and free time for family. Good and Cheerful Family members helps you to improve your effective Utilization. Respect them and allot time for them
7. Healthy food and hygienic environment - Home Made food is always healthy if preparer knows how to cook and what to cook. Plan your menu for 1 week advance. Its good if you have Food Time Table display at kitchen with right mix of Vitamin and fiber content food. It avoids duplication of same food and avoids wastage of food. ಮನೆ ಮತ್ತು ತಾಯಿ is recognized through Good Cooking. Good Cook brings positive vibration at home. Many research had proved that thoughts of a preparer has impact on attitude of family member. Positive thoughts and Noble behaviour while cooking creates better life conditions. Avoid junk foods or Outside food. Cooking is best exercise for creativity, research and reduces tension. Many Business leaders are best cook at home. Men can cook food better. Bhimsen in Mahabharat is Considered as Good cook. Famous and tasty cook is named as ನಳಪಾಕ್. Maintain hygienic environment to avoid health issues.
8. Plan your Dress - Good and Decent Dress helps better utilization. Neglecting good dressing in WFH brings "No Cheer" in work. Plan your dressings as if you are going to office Try wearing new dresses and customary dresses. Have theme day and color day to cheer yourself and your family. Use WFH to have wear life event dresses - Marriage and others. It gives a chance to recollect memories associated with that.
9. Have time for Prayer - Many research had proved that regular prayer improves confidence, brings peace in mind and energize. Spend at least 15 min a day for prayer alone. Also have group singing, ಭಜನೆ or Dancing with family in a day preferbly evening time for 20 min in a day. This adds to your sweet memory to carry in your future. Time spent for this with your children and family is best thing to carry as retirement plan .
10. Reading Newspaper and Magazine. Using Social media - Its good to have update on current affairs of nation and economy. Spending 30 minutes on reading newspaper and magazine helps. Linkedin is good social media that one can browse to read articles by business leaders. Avoid TV Serials and 24/7 News Channels to save your free time and avoid panic news. Effective and better use of Twitter, Whatsapp and FB is good to keep in touch with friends and relatives. Avoid sharing forwarded Jokes and Dont become WA University Professor by sharing fake news. Use Social Media to your thoughts, not junks.
10. Last but not least -Add new qualifications. WFH can be used to have new qualifications or additional qualifications. Student life is a golden life. Being a student in learning new things and get qualifications is an Art as well as Science. Try to have higher qualifications to your job. Many companies offers support in terms of fee or books for additional qualification. New qualification is another way of capacity building for an employee. Decide and Enrol for new qualification. Study according to time table. Dont skip exams once you enrol
Conclusion:
WFH is way of working now. Usuage of WFH depends on above 10 points. Persistence is key here to get maximum benefits. Avoid excuses, disruption by planning well and execute in better.
Tags
others