Data protection are urgent need of hour, to maintain its Confidentiality, Integrity and availability (CIA) but only few of us aware about its impotence.
As we aware that Microsoft Office has monopoly in Office automation System, therefore we need to learn the procedural aspects in Microsoft Office products to implement Information Security to maintain CIA.
Here I am mentioning few step to Implement Information Security for Microsoft Excel, although same can be for other product also.
Protect an Excel file with a password so that it requires a password to open it.
Step 1. Open a workbook.
Step 2. On the green File tab, click Save As.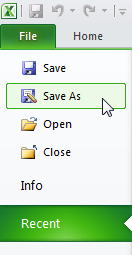 Step 3. Click on the Tools button and click General Options.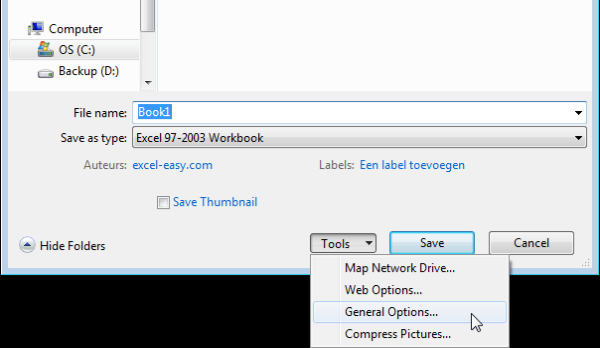 Step 4. In the Password to open box, enter a password and click OK.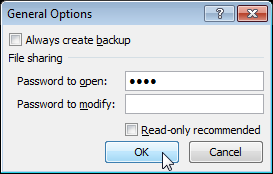 Step 5. Reenter the password and click OK.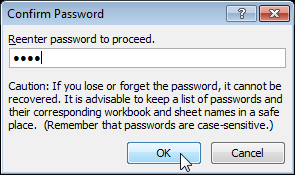 Step 6. Enter a file name and click Save.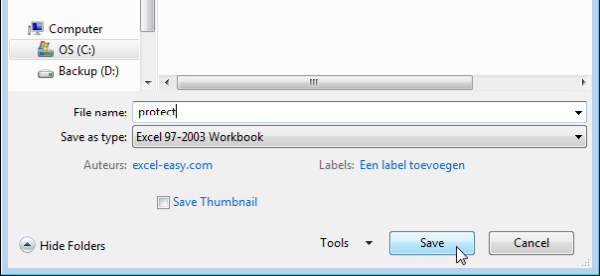 Note: This feature also encrypts your Excel file. If you lose or forget the password, it cannot be recovered.
Tags
Info Technology