Ever found yourself stuck in Darkness? If Yes, a Hardly Congratulations to you!
Wondering why I congratulated you, well until a Seed gets some Darkness in the beginning it cannot Germinate to be a tree and face the harshness that the world has to offer. So If you are facing Darkness don't get disheartened or become hopeless but accumulate your inner strength so you get a Ray of Light from within, trust me it's not outside.
We all go through a phase when we feel we are stuck in Life or we are at the wrong place. when every time you meet your Friends or relatives the first question is
Did you become CA?
How were the Exams?
Have you Failed Again?
How many years will you waste on these if you cannot do these quit and do something else!
When you see your parents you hate yourself for not making it possible even though they do not say anything but you feel guilty within. I know When you see people cracking Exams and you are at the same place it hurts. When you are fighting with yourself every day and feeling guilty for not performing up to mark and failing all over again and stuck in the vicious cycle or you are Failing even before Failing in Exams out of Fear of Less time, Fear of failure, Anxiety, over thinking, Career pressure, Age is passing by and Many more things you and I go through.
No one knows you the way you know yourself and the efforts you have been putting over a decade. People can pass judgment easily but they don't know what you are going through in life, No one knows your Journey. So don't perceive yourself from Others' Eyes and feel Guilty, The way you perceive yourself is the only thing that matters trust me! Get Detached from these feelings of Guilt, Detachment is Essential to experience bliss, focus on what you could do better from now!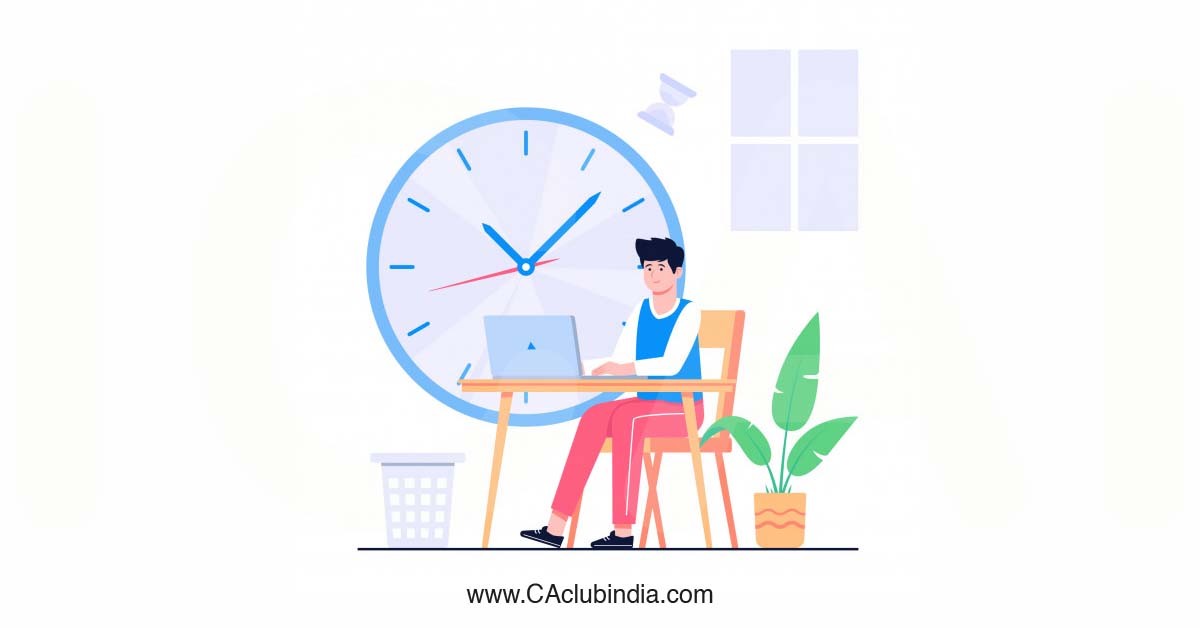 "Everything you want is on the other side of Fear" - Jack Canfield
Failing is Acceptable, Embrace your failure, Learn from it, and work on Loopholes or weaknesses you have. Don't Fail from your Failure, Success is Achieved by those who took risks and dared enough to fail again. Failure is a Salt to the recipe of Success.
Remember Success is not a destination it's a Journey, We need to constantly be successful in whatever we do and if we fail remember It's not a destination but Journey wrap yourself with all the tears when you fail, cry if you want to, and Let it all out, Take your time but overcome your failure to be successful again. Be Brave.
Have you Remember in your CPT/ IPCC class there was always a student smarter than you, who gave answers to all the questions the teacher asks, and you are the one sitting on the corner bench and thinking whenever someone asks doubt why am I not getting one! Hahaha and no one expected anything out of you but you managed to clear those competitive exams and not that student, why? because you knew you need to work hard and you did it, you analyzed yourself and took corrective action and cracked the exams, and you were confident that if you put your mind to something you can surely achieve it Right?
Please get that attitude back & work hard again, To win in the race you need to Run with full preparation and confidence, Learn from the mistakes, and Appreciate what you have achieved so far which seemed impossible to you once upon a time, celebrate and get motivated internally, No outer motivation can motivate you for long. Be disciplined and consistent and trust the monotonous process.
I know you have put so much effort, time, and energy to be somewhere in life, All those Sleepless nights when the world was sleeping but you were studying, Everyone's Celebrating festivals but you are studying, You are Unique, Trust me, the destination is not far away, get that spark again and work hard and please don't compare yourself with others, get yourself away from people who are pulling you down and giving soaking up your positivity.
Feel good about yourself, Embrace yourself and your Journey, Get that natural Blush again, Take Care of your Mental peace and physical fitness, Grab a Cup of Hot Coffee and sit in your balcony Look in the sky, see the rain, and Feel the Breeze, Spend time with your parents, Cook your favourite Meal, enjoy your Day and Enjoy your study, your Books are your only Best friend, They are the Key to all the resources you want access of! Don't worry you will make it this Time.
"You Can't go back and change the beginning, but you can start where you are and change the ending" - C.S. Lewis
Follow 6R's
Refresh - Take a Deep Breath and express gratitude for whatever you have.
Re-evaluate - Access your Mistakes with an unbiased opinion.
Replan - Make a Strategy and a Time-Table to follow it.
Restart - Get that Spark again and Re-start.
Retain - Consistency is the key to Success. Overthinking is not, Forget whatever you were doing till now, Do your best from now, Disciple is more powerful than motivation.
Result - Get your Desired Result.
Superstar Rajnikanth, Dhirubhai Ambani, Mahendra Singh Dhoni, Dr. Abdul Kalam, Amitabh Bachan, Narayan Murthy, Gautam Adani, Captain Gopinath, Sushil Kumar, and many more are examples of people who Rose from Failure.
Let's make a promise to ourselves "If I am putting even a minute of my life into something. I will do my best in that. In such a way that I don't have to put the same amount of time ever again for the same purpose. I will Squeeze out as much value and productivity as I can in that time with my 100% commitment.
Exams is always Elephant Size but if your preparation is like Dinosaur Size than Exam will seem like an Ant Size. Work so Hard that your Success overpowers all Losses you had in your Journey. "Grind to Thrive".
"What is not in your control lies in Future, But what is in your Control Determines your future" -Unnati Chheda
I Thank CAclubindia for giving me a Platform to Express my words and Motivate students. I hope I managed to Motivate some of the students stuck in their Academics Journey. Believe in yourself.
Tags
students
ca students