In India gossips on the Crypto Market is trending for a while now and this will not get old at least for a decade. This is one of the fastest-growing markets in the world today. The Indian Stock Market size as on July 2021 is around $3 Trillion whereas comparatively, the total Cryptocurrency Market size is above $2 Trillion. Hence, this article shall briefly discuss about cryptocurrencies and their impact in India.
WHAT IS CRYPTOCURRENCY?
Being a digital product, it definitely is not like the virtual money that is stored in our e-wallets or the one we transact through net banking. A cryptocurrency (or "crypto") is a digital currency that can be used to buy goods and services, but uses an online ledger with strong cryptography to secure online transactions. Cryptocurrencies work using a technology called blockchain. Blockchain is a decentralized technology spread across many computers that manages and records transactions. Part of the appeal of this technology is its security. Hence, as a part to understand cryptocurrencies, we should know what is Blockchain Technology?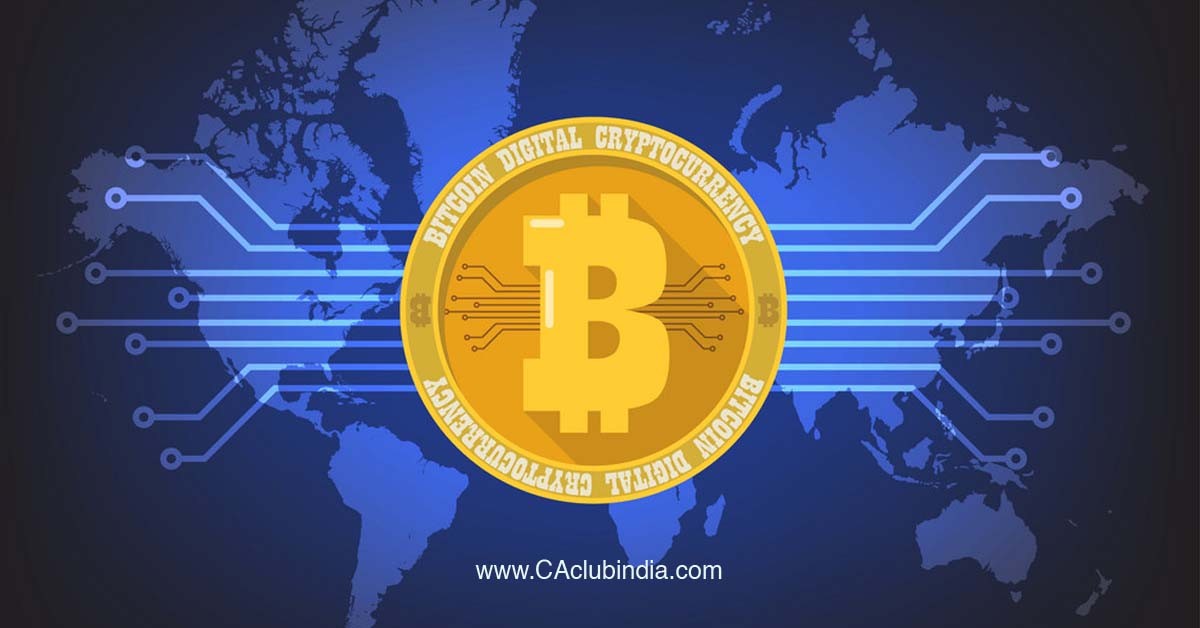 BLOCKCHAIN TECHNOLOGY
Blockchain technology can be simply defined as a decentralized, distributed ledger that records the provenance and transactions of a digital asset. Due to its inherent design, the data on a blockchain is unable to be modified or extremely difficult to be modified, which makes it one of the most secured disruptor for industries like banking, IT, payments, cybersecurity, healthcare etc. The topic, blockchain in itself is a trending and a growing need for today's unsecured data world. Hence, it's a big and booming topic to be discussed separately.
RISE AND GROWTH OF CRYPTO MARKET AROUND THE WORLD
The concept of Cryptographic Electronic Money was conceived back in 1983. However, first-ever cryptocurrency i.e., Bitcoin was invented by a pseudonymous developer Satoshi Nakamoto. Bitcoin is the first-ever cryptocurrency and is today the largest in terms of market capitalization. As on today, there are more than 4,000 cryptos existing in the world. The chart below shows the growth of cryptocurrency from 2012 to 2021.

The Cryptomarket has grown substantially as evident from the above graph by Statista. From July, 2020 it has shown enormous growth and is continuously growing. Why is the market growing at such a pace? Well, the reasons are as follows -
Many Organizations/ Corporates/ Start-ups have started and listed cryptocurrencies as one of the mode of their transactions,
few of the global payment gateways/ interfaces have started accepting Bitcoin and other cryptocoins as a method of payment. For instance, Paypal would be a nice example,
Government of many countries have already started to conceptualize the concept of digital currency,
cryptocurrencies consume a lot of renewable and non-renewable energy in the mining process. Hence, this can be one of the reason for adding to the value,
nowadays, few of the reputed businessmen are also indirectly promoting cryptos. The best example would be Elon Musk through Twitter.
needless to say, people around the world amidst the pandemic got involved a lot with the market and one of such market was Cryptocurrency'sMarket and
the market volume for cryptocurrencies also rose due to formation of many Cryptocurrency Exchanges. For e.g., WazirX, CoinswitchKuber and many others.
INDIAN SENTIMENTS FOR CRYPTOMARKET & CURRENT MARKET POTENTIAL
As on July, 2021 there are around 15 Million traders out of 1.39 Billion people compared to USA with 23 Million traders. Hence, we can say that Crypto Market has not even touched a bit of India.
India being the country with most of the young population is believed to have a less appetite for gold compared to the older generation. The young generation is more financially aware and always wants to invest in something which is most liquid. Though gold is liquid enough but couldn't beat Cryptocurrencies as they're a few clicks away from trading upon unlike gold. Further, considering the current scenario, though volatile, it is an enormously high return investment.
However, despite Cryptos standing in the market for over a decade now we are still around 15 million traders.It is due to following -
In India, we have major proportion of aggregate investors who are by nature risk averse and actually consider cryptocurrency a highly risky segment,
non acceptance of cryptos as a valid option for medium of exchange or as an investment by the laws of land,
big giants of the markets, market experts, professional neither speak freely about cryptos nor disclose their investments, if they have any and Indians generally follow a trend followed by the market giants and
unclear tax implications on cryptocurrency investment and trading.
Despite the above facts, Indian market in terms of cryptocurrencycontinues to flourish as
the Cryptos Market are booming these days,
short time high returns and
acceptance worldwide by many countries
lays a wider impact on India.
OUTLOOK
As an investment
Presently, investing in Cryprocurrency is a risky talk! Hence, this would always depend on one's risk appetite. Obviously the one who has more of such appetite would be most likely to have these as investment as the rule says High Risk High Return. Further, Short Term Traders on the basis of technical analysis are more likely to grab on these investments.
Needless to say there are many cryptos available in the market, most of them are worthless but are still holding some value due to market sentiments (e.g. Dogecoin). Hence, market participants seek to earn from these following the influence from reputed persons.
The farsighted and knowledgeable investors have already known the market potential of some genuine cryptocurrencies such as Bitcoin, Ethereum, Tether etc. which hold the actual value derived through mining process, its rewards and market supply & demand. They have surely been holding these quiet a while now with some realized and unrealized gains.
Considering the present scenario, such market is highly volatile and it is difficult to predict the movements as it is instantly effected by external factors and forces. Thus, it can be said that the cryptomarket is way too overvalued and is like a bubble which may burst anytime to correct itself.
As a medium for exchange
With the increase in number of users, it is becoming one of the recognized payment methods around the world.
One of the biggest feature of cryptos is that there are no intermediaries which definitely adds up to a hassle free transactions whether be it domestic or a cross border transaction. The same point would also add up to its disadvantage as the cryptos can be exchanged using real money, terrorists organization can be easily funded without any regulations.
Today, such cryptocurrency transactions can be easily traced by cryptocurrency investigation agency. However, most of such service is presently only available to Regulators, Investigative Agencies etc.
CONCLUSION
Keeping in view its growing demand and number of users, it is a great investment instrument but the investors should consider the fact that it is overvalued and should be more careful with these. Further, one must be aware of valueless cryptocurrencies as they are just the result of some reputed influences. Investment in such cryptos would be gambling rather than investing.
The pandemic has created a need for a virtual form of currency and Cryptos would be a great replacement for it.
Though, there are hassle free domestic or cross border transactions using cryptocurrencies, protective regulations by the Government of India on the use of such currencies are very much necessary for ensuring anti-terrorism and prevention of illegal transactions. Thus, the Government is already on the verge to pass a new bill on regulation of cryptocurrencies which might be in force within a year or two.
Tags :
cryptocurrency
others