The year 2020 has taken a toll on the mental health well being of most people. While CA aspirants are in general extremely anxious and stressed about their exams, being locked in your house in the middle of a pandemic makes the situation even worse. All this, coupled with the cynicism and negativity that revolves around the CA exams, students are bound to get anxious.
With barely any time left for your exams, we uncover ways to effectively approach the Nov/Dec 2020 CA Examinations and tackle any uncalled stress or anxiety, amidst COVID-19:
1. Group Discussions
Group discussions are known to be an incredible exercise to increase your knowledge base about a topic and collectively gain from the perspective of your friends. What's more is that group discussions are also known to relieve stress and anxiety, hereby hitting two birds with one stone.
While you may not be able to go out and get together for a group study exercise, in this era of video calls, a healthy group discussion via Zoom or Google Meet on any topic/subject may add great value to your knowledge base. This is also an excellent way to catch up with your friends and discuss preparation strategies. However, you must make sure not to indulge with people with negative thoughts as this may increase your anxiety level and stress.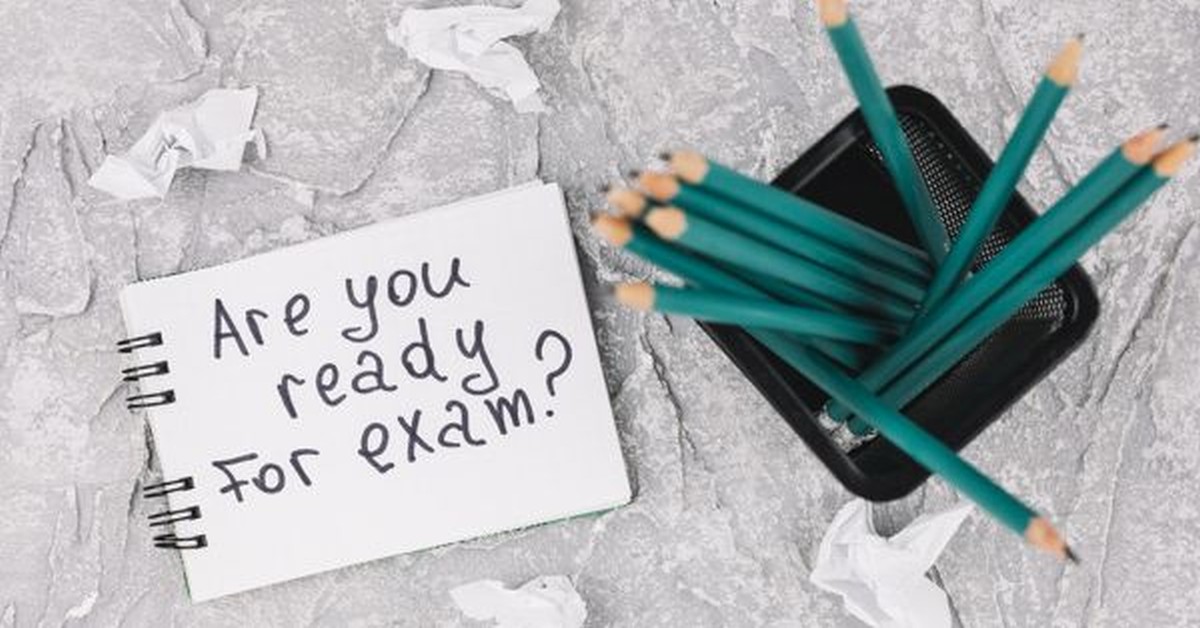 2. Take a Break
We know asking a CA student to take a break is arguably one of the greatest sin, one can commit, but did you know that psychologists suggest taking a break after every 45 minutes since that is the amount of time one can properly concentrate at a particular thing. Moreover, neuroscientists are also in favor of taking breaks since the longer we try to focus on one thing, the less efficient we get at dealing with it.
With all that is going around in the world, taking a break will surely make you more effective and efficient. While earlier, you may have considered going out for a drive or a quick lunch with your friends, in these times, watching an episode of your favorite Sitcom on Netflix is an amazing way to refresh and reboot your brain.
Quick Tip: Switch off the auto-play next episode option on Netflix, otherwise all you'll be left with is more anxiety.
3. Maintain a Dedicated Workspace
The human brain generally associate places with actions, for example, Temple = Worship, Dining Table = Food, etc. Thus, it is always beneficial to have a dedicated workspace with the sole purpose of studying. People who use the same space for all their activities, such as a bed for sleeping, studying, eating, leisure activities, etc. have a harder time achieving the same goal as opposed to people who have a fixed place associated with an activity.
It has also been proved that if you stay in a single space throughout the day, your anxiety levels are sure to shoot up. Thus, always associate different spaces in your room/house with different activities.
4. Plan your week, but leave one day out
It is always a great idea to plan your day and your study hours. Psychologists also suggest that if you achieve the planned target for your day, your anxiety is bound to keep a distance. But what happens when you don't achieve your planned target? Thus, we suggest you keep one day of your week totally unplanned. Use this day to complete all the targets that are left incomplete throughout the week.
When it comes to anxiety, all you have to do is play with your mind, as 3 Idiots taught us to tell our heart "Aal Izz Well" no matter what happens. When you don't accomplish your target for the day, your anxiety levels shoot up, but if you have a day to complete that task, your anxiety again maintains a distance. Moreover, make sure that you don't set unrealistic targets for yourself, else you'll be welcoming anxiety again.
5. Read the toughest topic in your syllabus while you are the most tired
This may come across as extremely confusing, but did you know that studying at your most tired helps your brain in retaining higher concentrations of new topics. This concept is also known as sleep-learning. When you study a new topic at your most tired, your brain gets all the restoration and reactivation it needs. Thus, it is suggested to read the toughest topic in your syllabus while you are the most tired, mostly right before you sleep at night.
Doing this can also help in reducing your anxiety issues. If you go to sleep while studying a tough topic, you wake up with double the energy, knowing that you have covered one of the toughest topics in your syllabus. This also helps in maintaining your energy level throughout the day and keeps anxiety at bay.
These are the five uncommon things that you can enable in your life while preparing for the Nov/Dec 2020 CA Examinations. Apart from these, you must also strive towards a healthy and balanced diet, together with exercising regularly. All these things are sure to relieve you of uncalled anxiety and stress and lead you towards an incredible study routine.
Tags
ca exams
coronavirus
students