CA Results are out and as we all know that the number of students who are not able to clear are more than the people who cleared exams. Everyone has their own story when they are not able to clear exams. But the fact is that we have to accept failures as part of our lives and possess positive spirit to conquer our failures and emerge as true winner.
In this article, I share some stories of struggle and success which will motivate you to get up and fight back the failures in your life, despite the challenges that lie ahead.
1. Shailee Chaudhary - Failed Six Times and then Secured AIR-1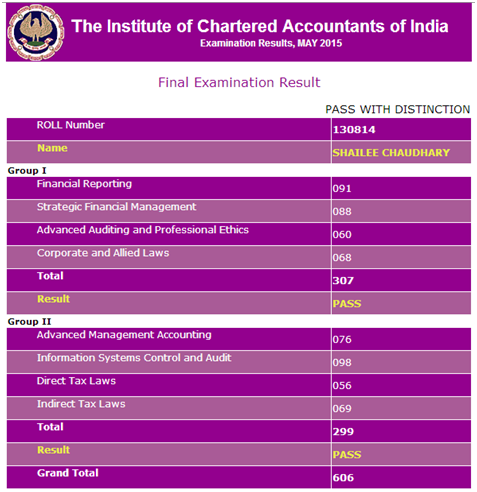 Story
Shailee Chaudhary cleared her first group of IPCC in the 4th attempt and second group in the 5th attempt and CA Final in the second attempt and secured AIR-1.
She said that she felt demotivated sometimes when she saw that her juniors were becoming CA and she couldn't. But she was determined and just decided to focus and crack CA. She said her journey was adventurous but the result was worthful. The level of satisfaction she got after becoming a Chartered Accountant was precious because she earned this title with lots of difficulties. She has become an inspiration to many students.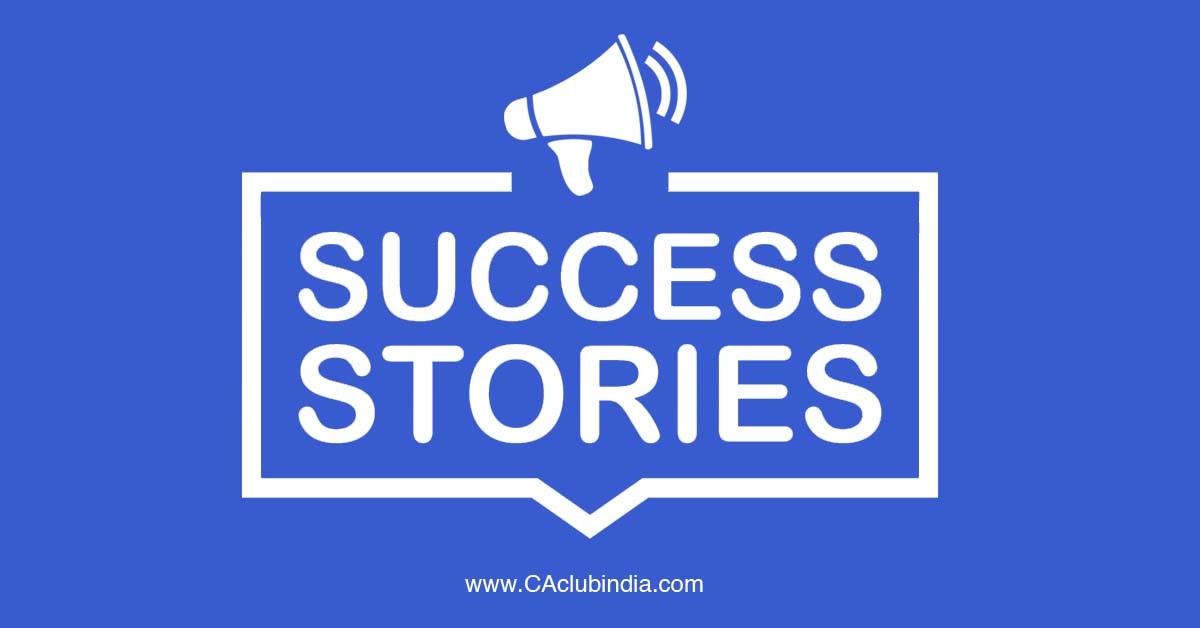 Moral to be learned
I think students should really learn from her story. Students should stay focused and should possess a NEVER GIVE UP attitude. If you decide to make Chartered Accountancy as your career, then irrespective of number of attempts just stay determined and be patient. Nothing can stop you from achieving your goal if you work hard for it.
2. Prema Jaykumar - How a daughter of auto driver made her father proud!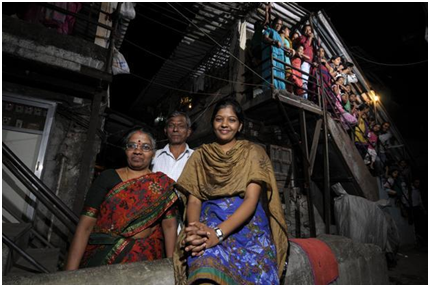 Story
Prema Jayakumar - you would have heard her name for sure. She was all over the media because of her struggle-based story which turned into her success story.
Prema, whose father is an auto-rickshaw for a living, was determined to use the milestone as a stepping-stone towards providing her parents with a life of comfort.
She has a four-member family which squeezed itself into a 300 sq ft room in a chawl situated in Malad. Her school and college fees were never an issue for her parents, because she used to get the scholarship in her school days and her college fees were very nominal. Her mother used to work for a private company but she left her job when Prema and her brother started earning during Articleship.She successfully secured AIR-1 and scored 607 marks out of 800 marks.
Moral to be learned
The best thing that I learned from this story was that situations and circumstances can never be given as an excuse if we fail.
There are people who are financially incapable or face physical challenges and face a lot a difficulty while studying but still achieve their goals with flying colours. So, lets learn from people like Prema Jaykumar who fought with all the challenges coming up in her way and was still successful at achieving AIR-1.
3. J Rajasekhar Reddy- India's First Blind CA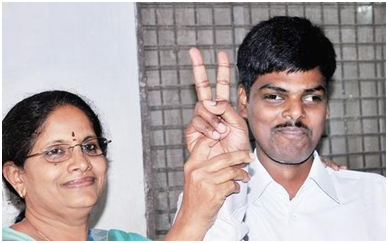 Story
After J Rajasekhar Reddy lost his vision owing to a damaged optic nerve caused by brain tumour at the age of 11, Rajashekar never imagined that he would be able to achieve success.
Rajashekar Reddy has qualified as a Chartered Accountant with his determination and patience.
He is the first completely blind candidate in India to manage this success which requires rigorous hard work and courage. He said in his interview that 'My success is not mine alone but of all those volunteers, teachers, friends and mentors who supported me throughout,' He added that his teachers and many volunteers helped him by recording the books into an audio format through scanners.
Moral to be learned
It is so much inspiring that people even after being physically challenge never fail to achieve their target. There are highs and lows in everyone's life but what matters is that we stick to our goal during the days when we face failure. The attitude should be I CAN and I WILL. Then the result will surely be positive.
4. Ronak Jhunjhunwala - Lost his Dad just 7 months before exams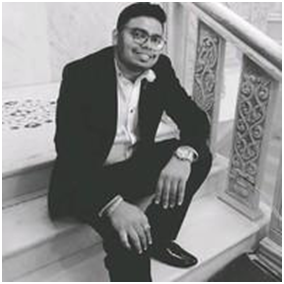 Story
Ronak couldn't clear his CPT(now CA Foundation) in his first attempt but he was persistent and gave his second attempt. He cleared this time.
But again, he faced failures while giving IPCC 2nd group. He said that he went into a state of depression while he was going through this phase of failure. He completely disconnected with friends but with the help of his family he fought back and cleared 2nd group of IPCC as well.
His struggle didn't stop here.
He faced an unfortunate even in his life just 7 months before his CA Final exams. He lost his father due to a sudden heart attack. He says that this time was the toughest time for him and his family but he somehow managed to remain strong and started preparing for his exams.
He gave his first attempt but couldn't pass He again started facing continuous failures in CA Final exams but he had a thought in his mind that such failures cannot stop him from achieving his goal. And then he cleared his CA Final in his 4th attempt and qualified as a Chartered Accountant.
Moral to be learned
I think that no loss is greater than loosing your loved ones. If one can succeed even after facing such a great loss than why we cannot? We need to learn from Ronak that nothing in this life should stop us from completing our journey. There will be hurdles everyday and we have to conquer it every day and achieve our goal no matter what it takes.
5. Reena Khamesra - Started her CA journey at the age of 43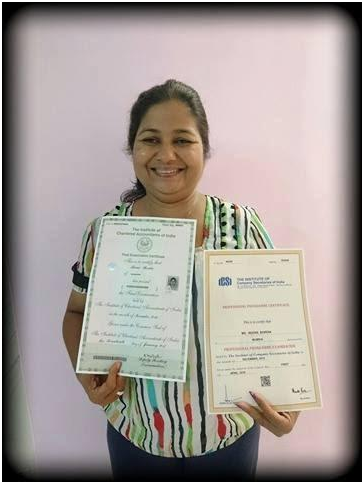 Story
Reena Khamesra decided to pursue CA at the age of 43 to inspire her daughter for becoming a Chartered Accountant.
This journey started with her daughter who wanted to pursue CA just like her Dad and she had a random thought for her mother that even she should enroll for this course. Her mother Mrs.Reena Khamesra quicly said a Yes and they both enrolled for the course together. They both cleared CPT together.
There were people who told her that 'CA kyun karna hai ..you are already 44 and Naukri thodi karni hai uske baad' but she was sure that whatever it takes she is not going to step back.
She completed her articleship with 3 hours of morning class then heading to office and then again 3 hours of evening classes along with managing family. She says that her articleship journey made her evolve as a stronger person. Then unfortunately during her finals, her Father-in-Law got a paralytic attack. He was rushed to the ICU. Her Father-in-law was in the hospital for 90days. Her exams days were nearing it was the 1st of Nov. Her exams would start on the 10th of Nov. She said that she was sure that she wouldn't clear! She hardly got 10 days to study.
On the result day, she was in Udaipur tending to her in-laws. Suddenly she got a call from her husband that 'YOU are a CA' and this is how she qualified as a Chartered Accountant at the age of 49!
Moral to be learned
There is no age of becoming what you want of become. We face fear of failure when we don't clear our exams in some attempts but people like Reena inspire us to continue with our dreams despite of multiple failures, difficult circumstances and with lots of courage.
These were some inspiring stories of Chartered Accountants who did not stop even after facing so many hurdles in their life.
I hope this will motivate you all.
"Loved reading this piece by
CA Sapna Ghelani
?
Join CAclubindia's network for Daily Articles, News Updates, Forum Threads, Judgments, Courses for CA/CS/CMA, Professional Courses and MUCH MORE!"
Tags :
students
ca students