The CA Exams 2020 have been in the limelight for a long time now. While some students condemn the decision taken by ICAI to conduct the exams amidst the pandemic, others feel that the exams have been postponed for far too long and the same should be conducted now. ICAI has also given students to opt-out from the November 2020 exams and give the same, either in January 2021 or May 2021. However, student concerns have not died with that measure, and trending Twitter hashtags like #ICAIExamPostponement, #CAEXams, #ICAIPostponeExams, #ICAI_DENIES_EQUALITY_, and #ICAI_DENIES_SAFTEY are proof of that.
In the middle of a cold war between the CA Students and ICAI, the November 2020 exams began on 21st November 2020. One of the most pronounced concerns of the students was regarding the social distancing and other hygiene measures to be taken by the ICAI, keeping in mind the COVID-19 pandemic.
However, there have been extremely contrasting views regarding the above. While some students were happy with the measures taken, others thought the conditions were miserable. For the purpose of a transparent system, CAclubindia ran a tweet asking students and members about their opinion on the same: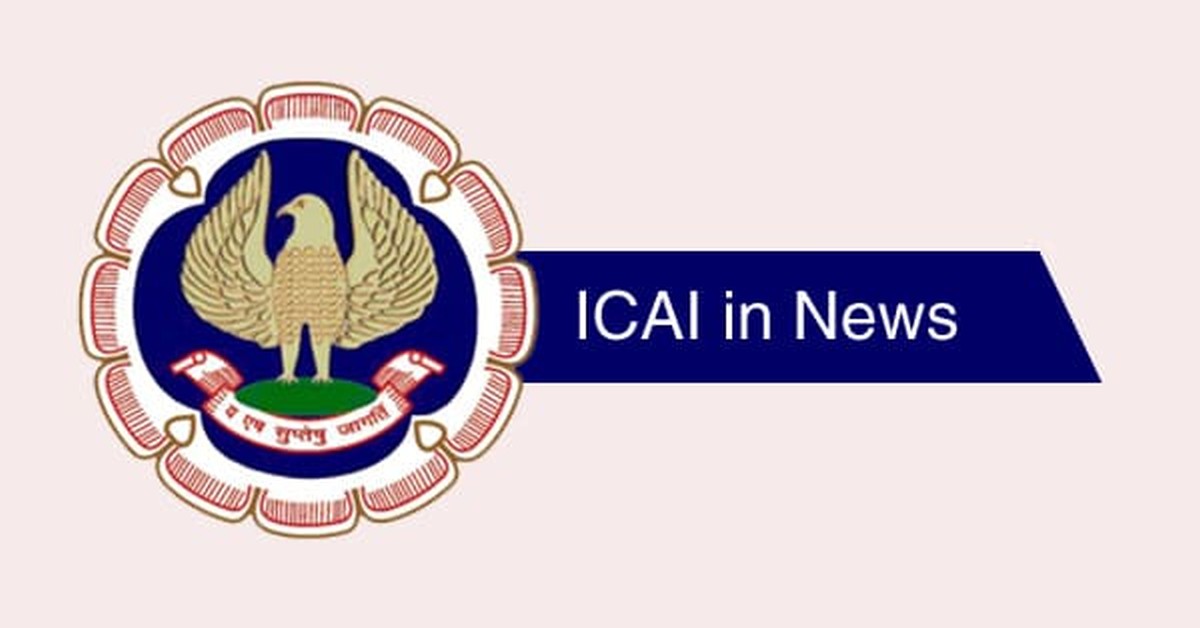 Many members have been appreciating the measures taken by ICAI
One Twitter user said - 'It's always easier to criticize and find fault, but have to give credit where it's due. People working behind the curtains in ICAI have worked really hard and it's visible. It's not easy for students during this time but a good arrangement can give them some relief'

Another user said - 'YES, THEY HAVE ARRANGED A LOT. AND THEY DESERVE THE BEST IN ARRANGEMENTS.'

Another one said - 'Exams are very well conducted. Children's convenience is being taken care of, And the hard work of ICAI is fully visible.'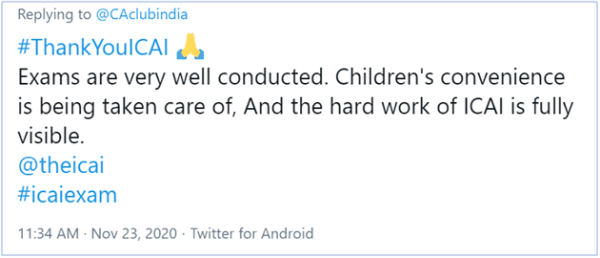 However, most of the students are unhappy with the measures taken by ICAI, as seen from the replies to our tweet
One student said - 'Are you for real? They did 0 preparation. My class had 16 students. I would have gone mad if all of them had showed up and the center had like 400 students but thanks to opt-out they didn't show up.'

Another student mentioned - 'No not at all. My center is still the same old and dusty. Just a thermometer added that's all. The bench is dirty, exam hall too. Felt no change at all.'

Some students also mentioned that because many of them opted out, social distancing norms were automatically followed. However, this was a consequence of the opt-out facility availed by the students, and not because of the measures by ICAI
A Twitter user said - 'Jb 50 % ne opt-out hi karliyatha to fir social distance to apneaap hi maintain ho jayegi... Mere center room me 24 students kebethne ka arrangements tha.... Or us din exam dene only 4 students' translated to 'When 50% have already opted out then social distancing will be maintained automatically. In my center room, arrangements were made by 24 students, however, only 4 of them came to give the exam.'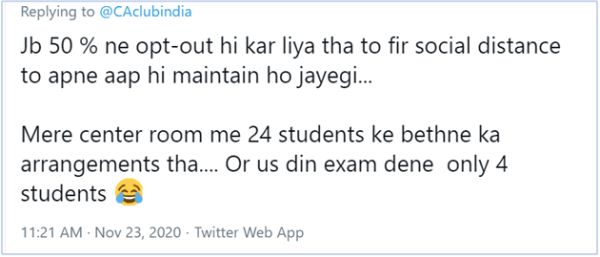 Another one mentioned - 'Arrangement are satisfactory. But many have take option for Opt-out. Only 6 students out of 14 in a class. This will rate will also fall till the conclusion of the 3rd exam.'

A user also went ahead and thanked the institute for taking exams in these difficult times
He said - 'In My Opinion, ICAI Preparation is based on 100% attendance. It (does) not matter whether more students opt-out. We should thank (that) ICAI is taking the exam in a difficult situation with full safety. They deserve appreciation after so much criticism'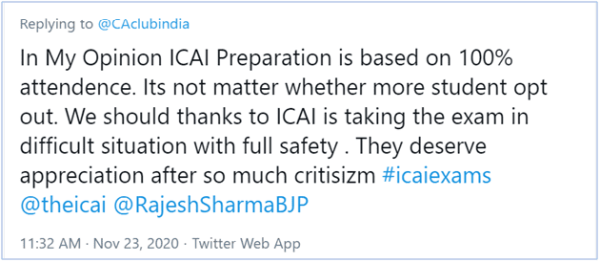 Amidst the exam season, there have also been growing concerns about the change in the exam center. Some students are still questioning as to why ICAI postpone the exams and conduct all of them at one go in January 2021.
A user said - 'not at all. You waited for 10 months. Why not for another 2 months? Covid is increasing again. In my state, Maharashtra, the death rate is still high. What if something happens to us. Do you take responsibility?'
Another one said - 'Why icai is changing center after one exam. This is not right, already center was 25 km now it's 28 km, what is this, help.'

Conclusion
The November 2020 CA Exams will surely go down in history as one of the most controversial exam situations students were meant to appear for. Amidst an array of contrasting views and opinions regarding the exams, one can only hope that the safety of students is not compromised and taken care of to the best of the institute's ability.
Also read:
Tags
ca exams
ca students
students
icai