Chartered Accountancy Course is the cream profession in the Commerce field, very few people dare to pursue this course due to its difficulty and time length. After passing IPCC/Intermediate level we are exposed to Articleship , the most amazing phase in the CA curriculum where we actually implement what we have learnt till now. When it comes to articleship many of us wonder that if we opt for an articleship in a small firm our chances to get a good job in future will get submerged but that is a myth, you can fetch a good job even if you have done your articleship from a small firm provided you have build on skills throughout this course and you are capable enough to tackle emerging issues in this course. There are a lot of examples from the CA field where a person who had completed their articleship from a small firm landed up with a decent job in Big 4s. So basically this article has been written to clear out your doubts regarding not getting a job if you've done your articleship from a small firm.
Once the results are out we usually get 3 options to choose our articleship firm :
1. Big Firms (Usually The Big4s)
2. Mid - Sized Firms
3. Small Firms
The ones who have cleared their exams in the first go tend to opt for Big Firms or Mid Sized Firms, the rest i.e. the ones with attempts try their luck in mid - sized firms and a very few residing a bit far from cities opt for small firms. People who have done their articleship from Big sized or Medium sized firms either work as paid assistants in the same firm or get placed somewhere else but people who have done their articleship from small firms have to look forward to joining a big company with rich exposure. So people who have opted for small firms for their articleship usually feel that they won't get a good job once they become a Chartered Accountant but that isn't the case. Let us look at some of the pros and cons of doing an articleship from a small firm: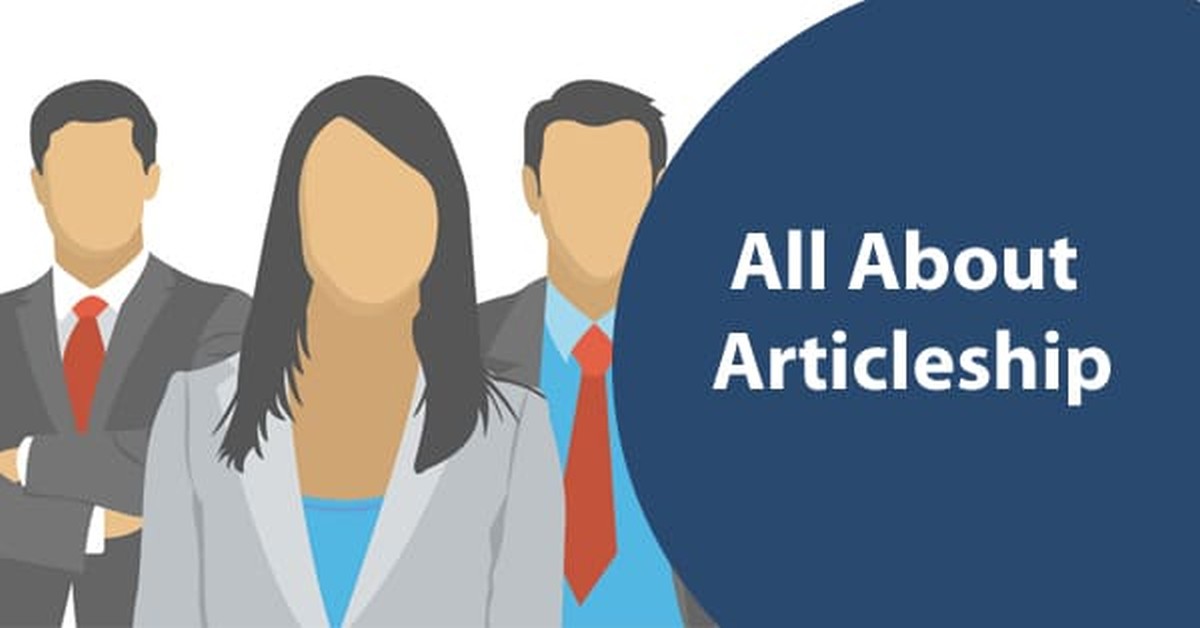 PROS:
1.If a person is doing his articleship from a small firm, he will have an opportunity to learn most of the minute things like Applying For Pan Cards , Digital Signatures etc, Knowledge gained never goes waste.
2.In a small firm the relationship between the Principal and the Article is usually informal, so you can easily go up to your Principal and learn more things from him and can easily clear your doubts without thinking much.
3. In a small firm you will mostly be dealing with Filing of ITRs and Tax Audit under Income Tax Act which can help you in setting up your own practice in future if you wish to.
4. Most Importantly, In a small firm you will be able to concentrate more on your CA Finals due to less pressure compared to other firms.
5.In a small firm there may be high chances of getting longer leaves than in mid - sized firms or Big4s.
CONS:
1. If a person is doing his articleship from a small firm, the biggest disadvantage for him will be the communication skills and presentation skills, Big 4s work in an authentic manner, therefore, small firms miss out on this thing.
2. In a small firm, there is no hierarchy of work performed, at one time you may be filing ITRs at some other moment you would be uploading GST Returns, but in bigger firms you get to work in a particular order.
3. Due to limited number of clients in a small firm the work exposure received is very less compared to bigger firms.
Likewise, Big4s and mid-sized firms also have their own pros and cons. There are a lot of examples from our CA field, who had pursued their Articleship from a small firm but eventually turned out to be working in top companies and Big4s. Everyone of us have heard about Shailee Chaudhary, she had done her articleship from a small firm in Delhi , but today she is working as an Assistant Manager (Finance) in Wipro. Apart from Shailee there are many more examples from the CA field who had done their articleship from small firms but ended up working in some of the top companies. So, your articleship never decides your job, your skill set and knowledge does so try to work on that.
ICAI provides students with another excellent option during their Articleship i.e. Industrial Training, very few students are aware of Industrial Training. Industrial Training can be opted by a student during his second year of articleship, minimum period for Industrial Training is 9 months whereas maximum is 12 months, Industrial Training can be done under various FMCGs and big corporates, it depends upon which companies have enrolled themselves with ICAI for Industrial Training. In the official site of our institute a list is available regarding companies that participate in Industrial Training Programme. Industrial Training can be fruitful for students who wish to go for a job because after completing CA it adds on a lot in the resume of students and it has a lot of advantages in the future. The main advantage of Industrial Training is that a student earns a handsome salary in the Industrial Training Programme and the companies also offer students to work under them even if they are unable to clear CA examinations which in turn helps in job security. So students who are pursuing their articleship from small firm can also check upon Industrial Training. Hence, choose your firm for your articleship wisely.
Also, start your preparation for CA Final (assuming, you have cleared both groups of Intermediate/IPCC). Never ever procrastinate. Time flows very first. Complete your syllabus and try solving test series. It helps a lot to improve your presentation skills and acquaint yourself with the type and pattern of the questions. I recommend PREPCA Test Series to each and every CA aspirant.
Lastly, Good luck to every student reading out this blog and are about to start their articleship, we hope this article helps you in every possible way.
"Give your best, leave the rest"
Tags
Career