"I am not happy", how often I have heard or said this line especially with our generation. When I look at my parents and elders they have a very clear thought process. But we are confused.
Success, newfound friendships, new relationships, new places, new gadgets charm us, but only for few days and soon we get bored.
We all had a passion to become CA, however, once we became a CA then we wanted a decent job, after getting a decent job, we wanted to start practice which is a big struggle initially. But what next? Are we actually stable about anything?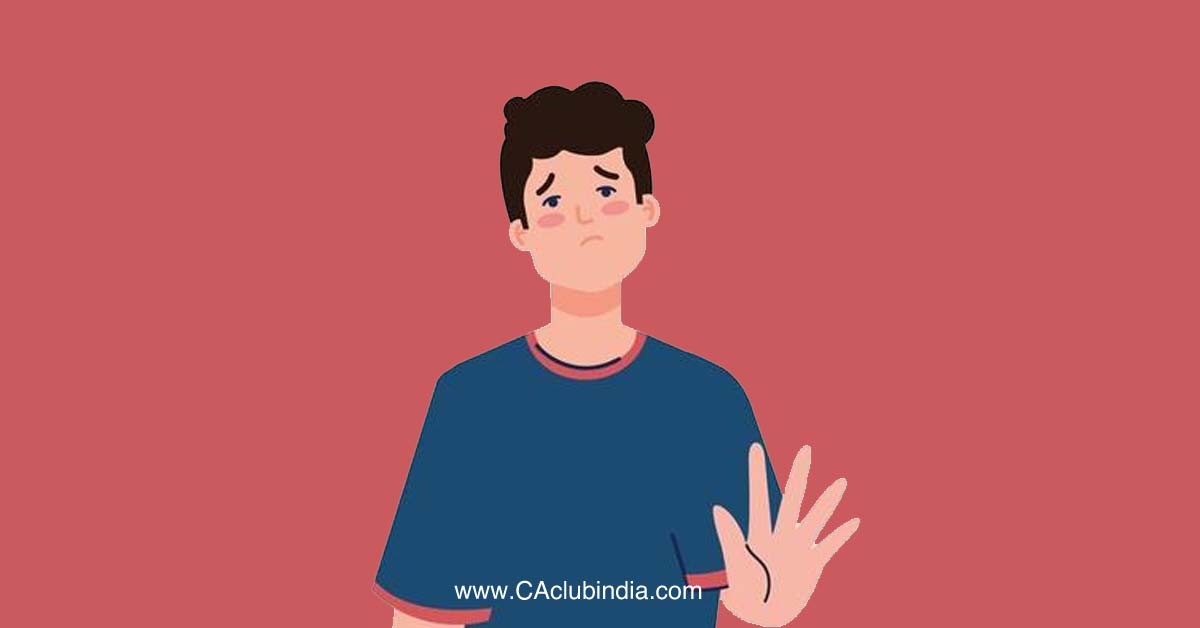 A friend of mine who happens to be a lawyer dealing in mainly divorce cases told me that even she has changed her mind of getting married after seeing so many divorce cases and most of those are due to silly reasons. No one is happy with each other. Everyone seems to be disturbed about something or the other.
Another conversation I had with my CA friend. She said all of her friends are in BIG 4 or in big companies and earning in lacs of. But she is nowhere and she is not happy. I was surprised as she was doing good in life with a decent salary and a loving family.
Same was the case with my other friend who is working in BIG 4 and was sad that he was not gaining much knowledge about Income tax and GST and he feels people into practice have a better future than him . He is earning good, but again he is not happy.
We complain about our lives because we compare our lives with others. Happy faces makes us jealous rather than motivating us. We forget that everyone gets their time to shine. We cant compare the best phase of someone's else life with the worst or average phase of our life. We never know what struggles other person had to face to reach the place where he or she is or what is in store for them in future. We don't know how much long will that person be able to cherish that success.
I was not happy with my CA final result where I scored exemption in cost, but my friend managed to clear the second group. But then I took both groups in the next attempt and became CA, while my that friend got stuck in the first group for 3 more years before giving up on his dream of becoming CA. So you just never know what is in store for others.
We have forgot to enjoy the things we have. This time, this moment wont come again. We have made a mess of the small life we have. We want to fly like birds, but we fear to fall down. We want loyalty, but we fear to trust anyone. We want to be happy, but fear about our future. We are actually living a half baked life.
Imagine yourself as a batsman whose position in a team is uncertain and who scores 99 runs and gets out. Will you be happy that atleast you manage to score 99 and not 0 which could have made your stay in the team impossible or will you be sad that you missed 100 by 1 run?
100 could be scored if you stay in the team. Same way you will succeed if you enjoy your little success that has kept you in the hunt for reaching bigger goals.
Just enjoy the little things or little moments we have. Don't take life for granted. There is no use of living the life looking or thinking about what we don't have.
Learn to enjoy or celebrate your success and of others too. Just be happy and positive within yourself. Life is much more than we can imagine.
"Loved reading this piece by
CA ANURAG
?
Join CAclubindia's network for Daily Articles, News Updates, Forum Threads, Judgments, Courses for CA/CS/CMA, Professional Courses and MUCH MORE!"
Tags :
students