Results of the Final level of the Chartered Accountancy course are out today and as expected there will be many students who after giving numerous attempts have still failed. And there will be many successful students who after putting months of hard work have become a Qualified CA after all. In this article, we will go through the Alternate career options if your enthusiasm for the Course has gone out of the window and you are in look out for Other Options or you want to make a profession other than the Standard practice of Auditing or Taxation and want to look for other available Options.
Finance: Enrol for Chartered Financial Analyst® (CFA) credential

Entrance Requirements
To enrol in the CFA Program and register for your first Level I exam, you must have:
1. An international travel passport and
2. One of the following:
Undergraduate education: A bachelor's (or equivalent) degree or be in the final year of your bachelor's degree program (you must have completed your bachelor's degree program in order to register for the Level II exam), or
Work experience: Four years of professional work experience (does not have to be investment related), or
A combination of professional work experience and education that totals at least four years (part-time positions do not qualify, and the four-year total must be accrued prior to enrolment).
Examination Months: June and December every year
Fees structure
| | | | |
| --- | --- | --- | --- |
| | Level I | Level II | Level III |
| Early Registration | *$650 or Rs. 42,250 | $650 or Rs. 42,250 | $650 or Rs. 42,250 |
| Standard Registration | $930 or Rs. 60,450 | $930 or Rs. 60,450 | $930 or Rs. 60,450 |
| Late Registration | $1,380 or Rs. 89,700 | $1,380 or Rs. 89,700 | $1,380 or Rs. 89,700 |
*The fees in Rupee value has been computed by taking an average conversion rate of 1$=Rs.65
Caveats
The examination has a hefty fee so not everyone can afford it
The pass percentage has not been defined however students can estimate it based upon the historical results till now
The examination is neither too basic neither requires lot of retention which our CA course demands tremendously, however it is based upon logical and analytical skills
Even if one can afford it the fees is Non-Refundable and particularly Non-Transferable, what implication this has is if you fall short of any attempt the whole fees will have to be paid again
If Age is not by your side, then please don't even think about this course as the Industry will not favour you guys.
While some levels are objective based exams students have a presumption about the level of Exams however don't get into that loop and be warned that the level of exams might be over and above what you are used to facing in the CA-Finals
Benefits for students who have already covered SFM/MAFA at CA-Final Level
Most of the Hard work which one has already put upon topics such as Derivatives, Equity valuation, Security analysis will reap major benefits as most of the concepts and logics are same. What I should say is you are already clear with the Building blocks now the testability is only towards the Application of such concepts.
Value addition at each level even if you leave in between after just clearing Level II of the Examination for Chartered Financial Analyst Program
Training is not compulsory
Examination & Results are Transparent
Links:
To Register for Level I:
https://www.cfainstitute.org/programs/cfaprogram/register/Pages/index.aspx
Registration & Examination Deadlines:
https://www.cfainstitute.org/programs/cfaprogram/exams/Pages/cfa_exam_calendars.aspx
What to go through before Registering:
https://www.cfainstitute.org/ethics/conduct/Pages/about.aspx and
https://www.cfainstitute.org/programs/cfaprogram/register/Pages/candidate_agreement.aspx
Why consider it over MBA(Finance) from Distance Learning
International Recognition as the Charter which is herein equivalent of calling oneself an ACA in the Chartered Accountancy Course is equal in all countries, thus opportunities are Local as well as Global.
Compared to a full-fledged MBA/PGDM course it costs less and the First two levels can be completed within 1 year of Preparation rather than giving 2-3 years separately
It's definitely is more beneficial as it is more recognised in the Industry than MBA courses over Distance learning which students opt for due to being currently working as well.
Now let's have a look what CFA Institute says about its course as compared to a full-fledged MBA/PGDM course:
Particulars

CFA Program

(For Investment Analysis and Portfolio Management)

MBA

(Internationally)

IIM-Ahmedabad

Symbiosis Pune - PGDBA (Distance Learning MBA) program

Commitment

300- 900 hours of self-study

18 volumes of curriculum across 10 topic areas

4 years of qualified work experience

2- 4 years depending on program

Class attendance and participation

No practice requirements

2 years

Class attendance and participation

No practice requirements

2 years of Self-study

Distance Learning

No practice requirements

Cost

US$ 2,400- 4,590 depending on fee deadline

US$ 80,000- 125,000 depending on program

19 to 21 Lakhs

Rs. 0.4 lakhs p.a

Topics

Deep knowledge of investment analysis, management, and ethics

Broad knowledge of core business concepts with some opportunity to specialize

Depends upon the Candidate

Rigor

Low barrier for entry High attrition rate

High barrier for entry Low attrition rate

High barrier for entry as CAT is required to crack with percentile ranging from 98-99%ile with no guarantee of selection

Easy to get into however Limited Opportunities

Result

Charter: professional designation

Degree certificate

Network

140,000+ CFA Institute members

Depends on specific MBA program

Recognition

Benchmarking by NARIC, which equates CFA charter to Master's Degree

Accredited MBA programs are widely recognized by employers

It provides as a value addition however do not expect miracles in placements
(A) International Financial Reporting course from Association of Chartered Certified Accountants (ACCA)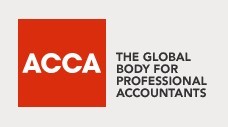 Examination Months: June and December every year
Fees structure

Thus the Total fee shall be,
Particulars

Early

Standard

Late

Knowledge Level

(Their Foundation Level)

£ 213 or Rs. 18,105

£ 228 or Rs. 19,380

£ 693 or Rs. 58,905

Skills

(Their Intermediate Level)

£ 540 or Rs. 46,000

£ 576 or Rs. 48,960

£ 1512 or Rs.1,28,520

Professional

(Their Final Level)

£ 515 or Rs. 43,775

£ 555 or Rs. 47,715

£ 1330 or Rs. 1,13,050
Further there will also be following fees which you have to pay
ACCA initial registration fees - £ 79 or Rs. 6,715 (One-Time)
ACCA annual subscription fees - £ 83 or Rs. 7,055 (Per Annum)
*The fees in Rupee value has been computed by taking an average conversion rate of £ 1=Rs. 85
Caveats
Again the course demands a hefty fee and please do note that if you are going for the 9 paper or 5 paper Exemptions then you will also have to pay all the Fees in relation to that Subject which you would ordinarily pay if you would have to appear for that subject as in form of Exemption Fees
Best Benefit is available to those candidates who have qualified their CA Course so as to avail all the 9 papers Exemptions, one may ask that will 4 papers make such a difference, and to me Yes it will as these subjects are quite elementary which we have gone through at IPCC level and going through preparing them again when CA-Finals marathon is also going on is a tedious task
The value this course brings to the table cannot be quantified and this is what I am saying in a Vague way.
Benefits for students who have qualified CA or are at CA-Final Level
If you are an Indian CA since May 2003 or a passed finalist, then you are exempted from 9 papers out of the 14 in the ACCA qualification. You are directly eligible to begin your ACCA qualification at the professional level and progress to your ACCA membership through just 5 papers. If you are an IPCC cleared student, you get eligible to get 5 papers (F1, F2, F3, F6 & F8)
Why consider it over Diploma and Certification Courses in IFRS currently trending in Market
International recognition Since this is a UK based qualification, it has a high demand in international market and you can easily get a job in MNCs.
Flexibility - an Indian CA needs to give only 5 papers (professional level) and a CA Finalist 9 papers of The ACCA Qualification in order to gain their ACCA membership.
The CA Articleship counts towards the ACCA Practical Experience Requirement (PER).
Exams - exams are not held in groups. You will only reappear for modules you haven't cleared when appearing for ACCA exams.
Links:
For Registration: http://www.accaglobal.com/applynow
Have a look before Registering, FAQs for Indian Candidates: http://www.accaglobal.com/content/dam/ACCA_National/in/stu/india-faq-2015.pdf
ACCA exemptions database - www.accaglobal.com/exemptions
Email - indiainfo@accaglobal.com
ACCA India toll free number - 000 800 100 4298
B (II) COST ACCOUNTANT FROM THE INSTITUTE OF COST ACCOUNTANTS OF INDIA(ICAI) AFTER ACCA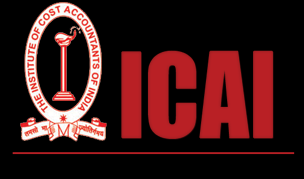 Many of us know that Institute of Chartered Accountants of India and Institute of Cost Accountants of India just give Exemption to their Foundation Level if another Student has even cleared the whole Chartered Accountancy course or Cost Accountancy course.
However, many us don't know that Institute of Cost Accountants of India gives a lot of Exemptions to a student who has cleared the ACCA course and one needs to give only 6 papers in comparison to 16 papers to get through to become a step closer to become a Cost Accountant.
And as discussed earlier in B(I) only 5 papers are necessary to become a ACCA for a qualified Indian CA, thus ultimately there are dual benefits for applying in the ACCA course which many of us might not be aware of.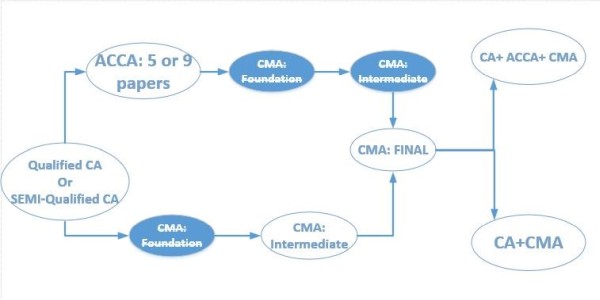 Further the time a student will spend in preparing for the 10 papers at Cost Accountancy course at Intermediate and Final Level can all be saved and that time can be utilised in Preparation of ACCA Course so he can also get an edge over other Cost Accountants and have a greater demand in the Industry.
Level

Subjects

Qualified CA or CA- Finalist

CA+ACCA

Foundation Course

Paper 1: Fundamentals of Economics and Management

Exempt

Exempt

Paper 2: Fundamentals of Accounting

Paper 3: Fundamentals of Laws and Ethics

Paper 4: Fundamentals of Business Mathematics & Statistic

Intermediate Course

Paper 5 Financial Accounting

Have to Give

Exempt

Paper 6 Laws, Ethics and Governance

Exempt

Paper 7 Direct Taxation

Have to Give

Paper 8 Cost accounting and financial management

Exempt

Paper 9 Operation Management Information System

Have to Give

Paper 10 Cost and Management Accounting

Exempt

Paper 11 Indirect Taxation

Have to Give

Paper 12 Company Accounts & Audit

Exempt

Final Course

Paper 13- Corporate Laws and Compliance

Have to Give

Have to Give

Paper 14- Advanced Financial Management

Exempt

Paper 15- Business Strategy & Strategic Cost Management

Exempt

Paper 16- Tax Management and Practice

Have to Give

Paper 17: Strategic Performance Management

Exempt

Paper 18- Corporate Financial Reporting

Exempt

Paper 19- Cost and Management Audit

Have to Give

Paper 20- Financial Analysis & Business Valuation

Exempt
Link for Exemption:
http://icmai.in/studentswebsite/exemption_VQ.php
Conclusion
The CFA Curriculum is meant for students who want to make a career in Investment Banking and Corporate Finance roles. However, don't expect that everything will be smooth as the ride will be tough.
For the ACCA course I recommend only to go after you are completed with your CA-Finals as there is no logic to go over and over again with the same elementary subjects if you are going with 5-subject Exemption rule. Further even if you are not into Cost accountancy I still suggest to go for it if you already are planning or are a qualified ACCA as there is too much benefit over too less hardwork.
Tags
Career