Hello everyone.Greetings of the day.
My last article was "A Failure Is Never The End Of The Road". Now here I am again sitting to write the sequel of that article. When I wrote that article I never thought that I will be writing this sequel and that too so soon. Idea of writing this struck me when I read the comment of "Eklavya -Science of Self Study" on my article.It said "A Failure is never the end of the Road.,Neither is the Success".(Thank You Eklavya).
Now it is my utmost duty to also portray the other side of the picture to all of you.
In my previous article we tried to learn from the success of "Hrishikesh Kanitkar". Again in this article I will provide a cricketing example from which we can learn aplenty. We shall learn that "A Success Is Never The End Of The Journey".
"A Success is never the end of the journey" can be well established from the recent dismal show by Team India. Indian Cricket team has seen it all inside a span of just one year. From the "Triumph" of lifting the World Cup, 2011.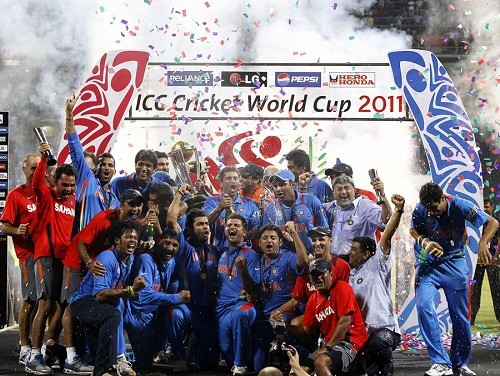 To the "Humiliation" of 0-3 drubbing in the hands of England in ODI's.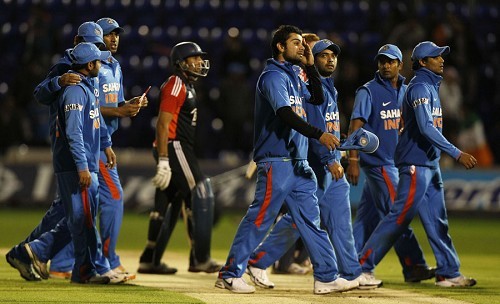 From the "Ecstasy" of climbing to No.1 spot in ICC Test Rankings.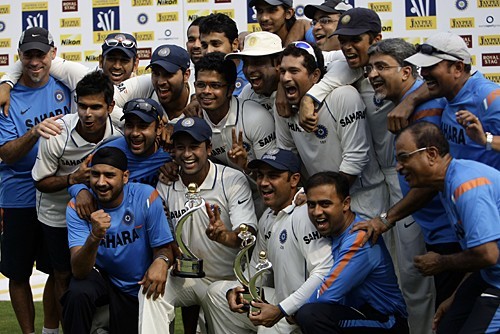 To the "Agony" of 0-4 whitewash in the hands of England followed by the same score line against the Australians.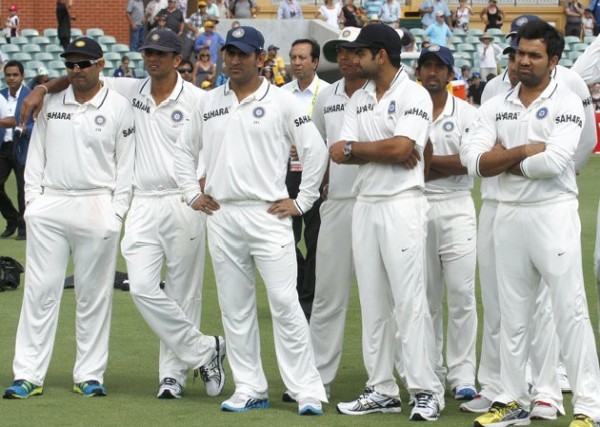 Yes, Team India has seen it all. As the saying goes, if it is difficult to reach the top but it is even more difficult to maintain that top position. That is what seems to have happened to Team India. The sense of satisfaction and the sense of supremacy led to this kind of lackadaisical attitude and inconsistent performance.
It is very sad for all of us but there is a lot to learn from this debacle; especially for the students. They should learn that success in respective professional examinations is not the end of a very tough journey but just the beginning of tougher battle that lies ahead.
So, what can be the reasons behind the struggle after being so successful and how to avoid them?
There are three main reasons behind this. Let us check out:-
1) Sense of Satisfaction:Now this is the real killer blow. When you feel satisfied you seem to relax and this leads you up a blind alley. It is the sense of satisfaction and lackluster attitude that led Team India to the disaster. When sense of satisfaction creeps in, the effort level goes down. It also applies to a student who successfully clears the exams and with a sense of satisfaction, feels that now a successful career is guaranteed. Sorry dear, it is not so. Life, after passing the exams, is not quite a bed of roses. Remember that the real journey begins now. You need to persist with your hard work which yielded you success. Never forget there is no alternative to hard work. So, get rid of this sense of satisfaction. The sooner you do that, the better it is for your future.
2)Burden of Expectation:This is another reason behind the failure after testing the success. Now you are on top of the world. All eyes are on you. You can sense the expectation in the eyes plotted on you. Whatever you do has to be perfect. Ufffff…So much of expectation? Yes that's the way it goes. May be that burden of expectation led to Team India's downfall. Students also find themselves in similar situation. After passing CA/CWA/CS expectation rises. Everybody expects "Ab to achhi job pakki hai". Sorry dear, but you will not get the job on a platter simply because you have completed CA/CWA/CS. You will have to earn it. How to earn it? You all know it - just the way you earned that professional degree, with your hard work, with your never say die spirit and your positive attitude. So, get rid of this burden of expectation too, because above all it is you who have set high standards for yourself and you will want to live up to those high standards.
3)Lack of Proper Planning:This is another deficiency which may lead to such debacle. It seems to be another reason behind Team India's Poor Performance. Just because you are no 1, you cannot overlook the planning aspect. Without planning it is just like running blindly.** Even the no. 1 has to plan for the battle that lies ahead, to plan in order to maintain the no. 1 spot. Same is the case with students. Many students falter here just because of lack of planning. They are happy because now that they have passed, they will get good jobs. But this is not the way. You need to have your plans in place. You need to set your Goals.
Remember after every success you will have to work even harder. After passing the examinations you have to keep yourself updated in this fast paced modern era. As we all know there is lots of competition for places. Not only qualification but your knowledge and skill level, your attitude, your sincerity and your commitment level will also count. You will have to strive for continuous self development. Development of skills, knowledge, attitude and other key aspects is a continuous process.
Now that one has faltered after tasting success, what next? Is it all over?
No, it is not over. It is not over till you accept it is over. Where there is a will, there is a way. So, if you again go back to basics and put in your hard work, success can not elude you. You will have to enjoy this battle and remain hungry for success. Just remember the things that you did when you were successful. Yes, it is possible, both for Team India and students who find themselves in similar situation. Just have faith in your ability, work hard and be hungry to excel in your field.
And never forget that "A Failure Is Never The end Of The Road" and also "A Success is never the end of the journey".
Finally just few lines written by me in Hindi:-
Safar Ke Padav Ko Manjil Na Samajh Raahi.
Abhi To Bas Safar Ka Aagaz hua hai.
Jo Hui Galtiya Unse Sabak Le.
Der Se Hi Sahi Par Tujhe Ehsas To Hua Hai.
Link of Part I:-
A Failure Is Never The End Of The Road
All The Best
CMA Sanjay Gupta