According to the facts released by ICAI, until April 2018 there are 1,32,480 CA firms. Having a CA firm is the dream of many Chartered Accountants, but little do they know how much blood and sweat goes into managing a CA practice. I'm sure CAs who are running their practice would understand the hassle of managing it.
Apart from managing the deadlines of return filings and audit dates of the clients, there are many other areas which need the attention of the partner.
Here's a list of some things that a Partner must take care of to boost his CA practice,
1. Managing Assignments:
A CA firm will have many clients. And every client has a different service requirement. Some clients may have specific service requirements such as getting the Stock Audit while some others may be on a retainer basis where every tax and statutory compliance is taken by the firm. Both the kinds of assignments have to be managed basis various parameters viz. Deadline of the assignment, nature of the assignment, assigning team members to task etc.
Managing assignments is a must for every CA firm to ensure efficient management of all its projects on time.
2. Receivable Management:
Managing receivables is yet another task that determines the success of a practicing firm. At times, firms get so busy in completing the tasks and meeting deadlines that they forget billing the clients or collecting payments from them.
Also, it might happen that the client may request for a service other than those mentioned in the contractual agreement. Although he agrees to bill it separately, firm might forget to bill or lose the actual time that was taken in completing the task and thus undercalculate the bill.
Thus, it becomes very important to keep a track of the receivables of a firm.
3. Employee Management
The biggest investment in a professional practice like CA is Human Resource. It is important that the participation of every member of the firm is tracked to ensure the goal of the organisation is met. Assigning and tracking the performance of a specific employee helps improve the efficiency of tasks undertaken by them. A self tracking mechanism such as this also helps the employee to prioritise tasks thereby leading to a greater success rate when it comes to achieving milestones.
4. Managing administrative tasks:
Managing an accounting practice involves handling a ton of administrative tasks.
One should not overlook their burden of administration because trying to handle it all alone might lead to piles of undone work that will eat away the time that could have been better spent on clients.
That's why it's important to delegate and outsource manage these tasks as early as possible and create an automated process around it.
In addition, administrative processes ensure that internal processes run smoothly and effectively and that the firm's clients remain satisfied with the services provided to them. Having administrative staff who can handle day-to-day operations, is key to eliminating chaos in processes and saving crucial time, which can then be used on what's really important for the firm's development.
5. Creating Bi Reports:
Large assignments in most CA firms involve time, immense costs & effort. Lapses in effort and time in all probability will lead to financial losses. Most assignments in firms involve a large number of practitioners so it is important to make pre defined but customisable profitability reports using parameter based analysis.
Conclusion;
Running a successful CA firm today without technology is a herculean task. Achieving efficiency in management and improving processes is only feasible when there is requisite integration of the right practice management software in the business flow.
One of the tools that is popular among CAs is Simplify Practice,which has specialized solutions for Chartered Accountants and helps in managing all the above mentioned tasks with one software itself. With its help, firms can take care of time logging with ease, ensuring the management would get an overview of how the team's hours are spent.
Simplify Practice also provides an end-to-end solution and acts as an information hub related to work assignments for the professional practitioner as a Chartered Accountant. It is one of the most effective practice management tools for a CA firm. Not only does it handle job costing, it calculates as well the maximum billable time and profitability as well, which frees up the partner to focus on tasks that require important decision making.
The author can also be reached at anuroop.khare@simplifypractice.com
-------------------------------------------------------------------------------------------------------------
About Simplify Practice: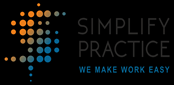 Simplify Practice is an innovative and robust software for practice management. It's designed to deal with day-to-day operations using desktop, client-server and internet-based software. The software provides with functionalities for synchronization and automation of single or multiple processes.
Tags
Career