With this week of #CAtalk, CAclubindia team is again here with Komal Gupta who is currently working CFO at Windlas Group and has done three professional courses CA, CS and CMA which in itself is nothing less than a Pandora's Box.
We hope that this conversation will help you in getting your professional guidance and give an interesting inside scoop of a CFOs Life.
One word that best describes how you work: "Adaptive. My strategies, actions and sometimes even personality are based on what the situation requires, this has helped me settle and perform in JV, MNC and then an Indian firm"
One quote that you live by: "Don't worry what others are doing. Do you!"
Favorite Book/ Movie: What Got You Here Won't Get You There by Marshall Goldsmith
1. How would you like to introduce yourself to our readers?
I am a Chartered Accountant (CA), Company Secretary (CS), Cost Accountant (CMA) and a commerce graduate by qualification.
I am currently working as CFO at Windlas group (Windlas Biotech Pvt. Ltd. and Windlas Healthcare Pvt. Ltd.). I consider myself as a strategic & hands-on finance professional with strong track record of delivering top performance and managing whole spectrum of finance activities within Multinationals & Indian Organizations.
I am humbled to be recognized by my employers as a dependable leader with exceptional problem-solving skills and capabilities in developing a strong finance team. I have always believed that our role as finance team is to be instrumental in improving the performance of the company and streamlining business operations in addition to regular tasks of finance professionals.
2. What prompted you to choose CA course? And a brief about the journey so far?
I decided to become a Chartered Accountant when I was in 9th standard. I had started looking out for career options where I would love working, don't involve a lot of expenditure and would almost guarantee a decent earning.
What better than CA course, I realised.
The journey has been excellent so far. I have always believed in being prepared for the long run but taking one step at a time.
I joined Anand Group (Automotives)through campus of ICAI at Pune as my first job and worked there for about 4 years there. Anand Group is INR 90 Billion turnover group being an industry leader in automotive solutions.
Then I joined DSM, a deutsche group and was part of their team for about 7 years. DSM is a global science based group in Nutrition, Health and Sustainable living with turnover of about EUR 10 Billion.I have handled wide range of accounting and finance areas at these two organizations including MIS, Treasury, Financial Planning & Analysis, Business Finance, Finance Controllership, Transfer Pricing, Company Secretarial, Compliance etc.
Having exposure to many profiles and always being ready for new challenges helped me to be ready for taking up CFO role at Windlas Group.Windlas group is focused on developing, marketing and manufacturing of drugs of high therapeutic value for human consumption.
3. What prompted you to choose to do CS and CWA along with CA?
I wanted to do everything in my power to be ready for my career. I wanted to have versatile skill set base and competitive edge in place. Doing CS helped me strengthen my base in legal, secretarial and corporate matters wherein doing CWA made me analyze things better. I think these three courses are complementary to each other. Overall it turned out to be a good decision for a person like me who wants to allocate 80% time in preparation and 20% in execution.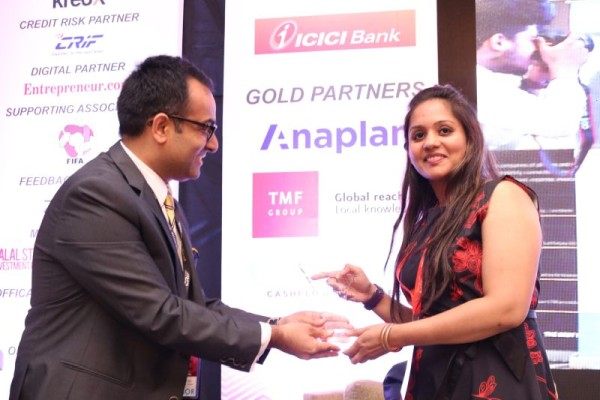 4. What is the most challenging thing you faced in your current role?
Mindset change is the most challenging thing to face I think. When I joined the company, management was certain to change from a normal promoter driven kind of set up to professionally run set up. There were so many changes we implemented like change from local statutory auditor to a more professional audit firm, having an online compliance set up implemented, upgrade of ERP, alignment with new PE investors and putting a Management Information System in place, shift to annual to monthly review of financials and strategic support to management in decision making.
While making these changes, the journey of change in mindset of the team diversified in terms of age, qualifications, gender and exposure has been the most interesting part.
5. What is your favourite stress buster?
My favourite stress buster is talking to my 10 years old son who is literally a chatterbox. I'm amazed how many stories he has to share, how many questions he has about everything and how differently he looks at the world than I do.
6. As a CFO, How do you maintain the work-life balance?
We need strong support from spouse, colleague friends, team members and managers to be successful at work and in your personal life. If you do your bit of trust, empathy, appreciation and transparency with each one of them, it will help you enjoy all the moments of your life.
For me, work life balance doesn't mean working 9-5 at work and then reaching home when you don't have to work. I think work life balance is when your personal life allows you to stretch at work when needed and your work allows you time off whenever needed in personal life.
7. How important you consider academics when it comes to making a career in Finance?
Academics provide speed to your career, especially in the initial years. You need opportunities to prove yourself, good academic record makes getting these opportunities easier. It is not a guarantee though of success as once you get that opportunity, you need to convert it to success. Meanwhile, there are so many people around who are so successful in their Finance careers without having very strong academics. As I said, they have converted their opportunities in success.
8. What is the best professional advice that you've ever received?
"Always hire people better than you. They will push you and everyone around to be better" My Ex-boss used to say it and I think it makes so much sense.
9. Lastly, what will be your career advice for the budding finance professionals who aspire to achieve great heights in their career?
Prepare a Five-Year Goal for yourself and write it down. Don't worry how crazy it sounds, whatever it is that you want to achieve within five years from now. If you prepare and follow a step by step backward action plan, you might need to start working towards it like right now but there is a very high probability you will achieve your goal and much more.
Thanks for reading the Interview and we request you to share your thoughts in the comments section below. Also, if you have any question that you think we should ask in our next series, please share your ideas on editorial@caclubindia.com
Tags
Career